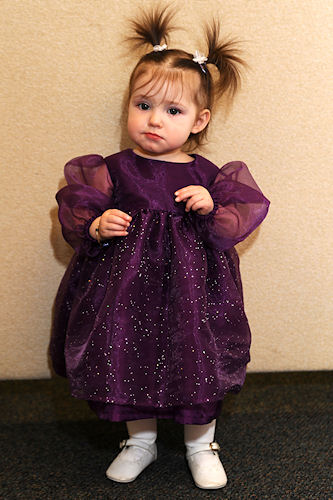 A while back I promised to play with this adorable photo of flower girl Peanut in the Time Machine of my Paint Shop Pro program. I'm a lover of all things historical and hysterical, but we're not talking about that right now, so I love seeing what photos would look like if they were taken in another era.
I've included some screenshots but this really isn't a detailed tutorial, just a record of what I did to encourage you to play with your photos in your photo editing program.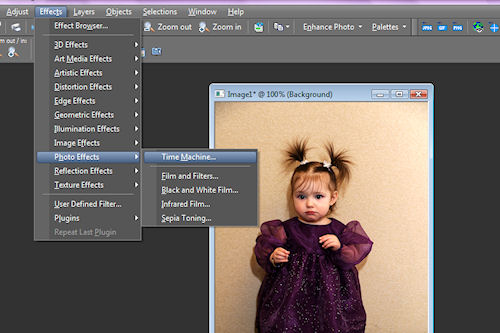 First I opened the photo in Paint Shop Pro. Then in the upper toolbar I clicked on Effects, and Photo Effects.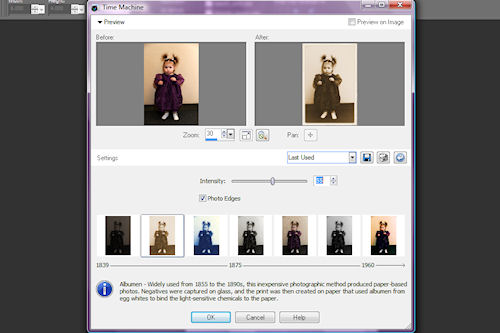 Next I clicked Time Machine to open the Time Machine window. Time to start playing!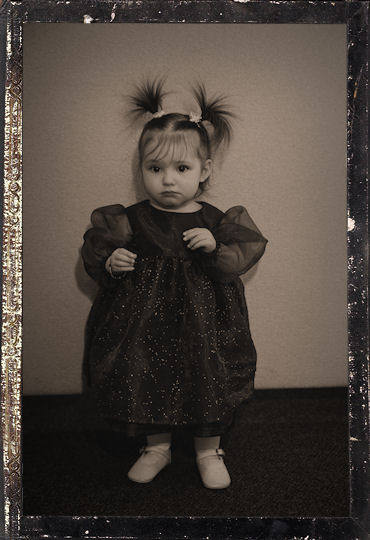 I started out with the oldest effect available: daguerreotype. According to time machine, daguerreotype was used from 1839 to 1835. Images were created directly on a thin sheet of silver-plated copper, without a negative, so no copies could be reproduced. I'm geeky enough to think that's really cool, but I'm not enough of a history geek to give up my digital!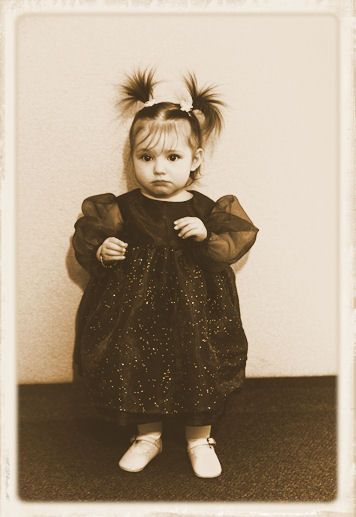 The Albumen method was popular from 1855 to the 1890s. Negatives were captured on glass, then transferred to paper that used albumen from egg whites to bind the light sensitive chemicals to the paper. Yes, I quoted most of that right from Time Machine. I wonder what they did with all those egg yolks – egg yolk omelets maybe?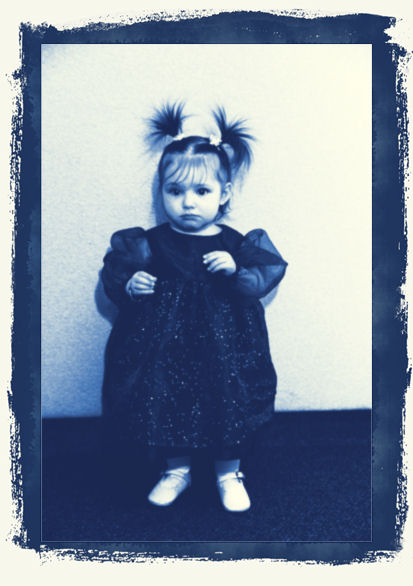 I really don't like this one – Cyanotype. They used ultraviolet light to convert the light-sensitive chemicals to Prussian Blue. It was invented in the 1840s and used until the early 1900s – I guess you could call it America's "Blue Period" – hee-hee! Sorry, I just can't help it! Maybe I need a better joke writer besides me, myself and I… or therapy… or both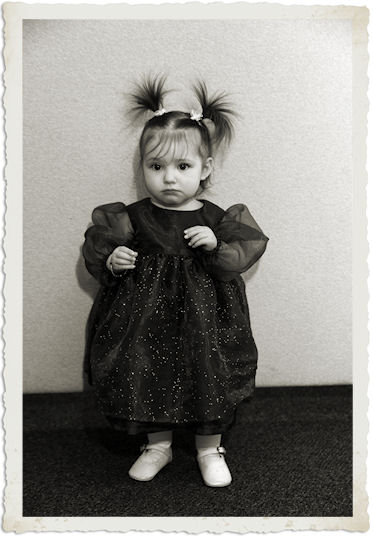 Platinum was used from the late 1870s to around 1920. Why I feel the need to tell you all this I don't know. I guess I just find it fascinating. Besides, you can take the girl out of the classroom but you can't keep her from writing reports. I know we've got some photos of relatives from "way back when" on platinum somewhere. According to Time Machine, the paper came into direct contact with the negative and platinum-based developing materials were used, which produced high-quality – but expensive – photos.
Isn't this fun?! This is just in Time Machine, I haven't even touched Films and Filters or anything else yet.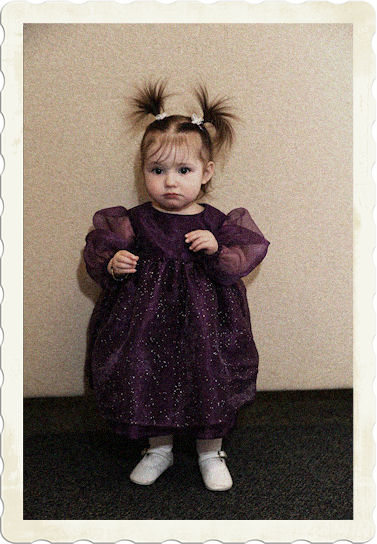 Autochrome was one of the first color photography methods, first used in the early 1900s. I'll bet you'll never guess what they used to create the colors! Go on – guess!
Potato starch, dyed blue, green and red! Didja get it right? I didn't – I never would'a guessed potato starch in a million-bazillion years.
I really like this one because the colors are so muted and delicate. I don't know if our "family archives" have any autochrome photos, but now I'm curious to find out.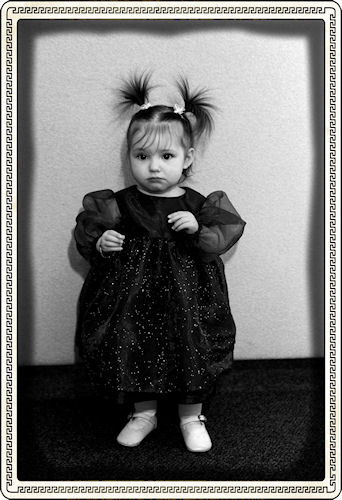 Now we're getting into almost-modern photography with box cameras that were used from the early 1900s until about the '60s. Since they were relatively small and portable they made it possible for anyone to take photos. I wonder if professional photographers of the time worried their profession would die out?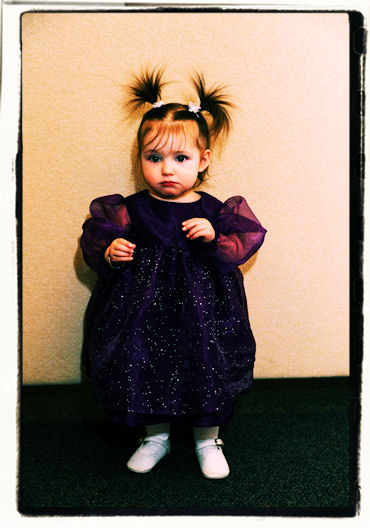 Cross Process is a modern technique that mismatches film and processing chemicals to produce unique color effects. For instance, developing slide film in color negative chemicals. I'll bet that's a lot of fun to play with since you won't know exactly how the photo is going to turn out. One of the things I love best about dye-ing fabric is never knowing exactly how it's going to look when it's all done.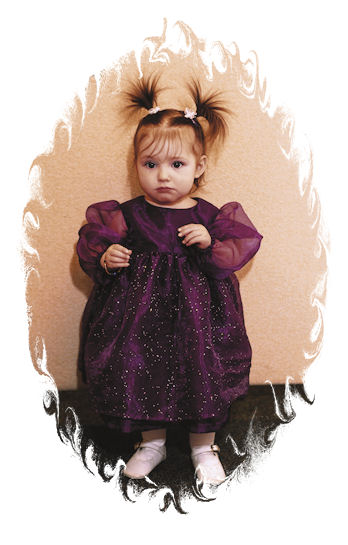 Finally, just for fun I had to click on the little "Randomize Parameters" dice, and this is what popped up! I tried it a dozen times after but nothing else fun came of it so I guess I should've stopped after the first roll. Note to self if I ever go to Vegas and the slots pay out the first time – stop there!
If I went back in time I'd want all my photos done with the Autochrome technique.
What technique would you want used on your photos?