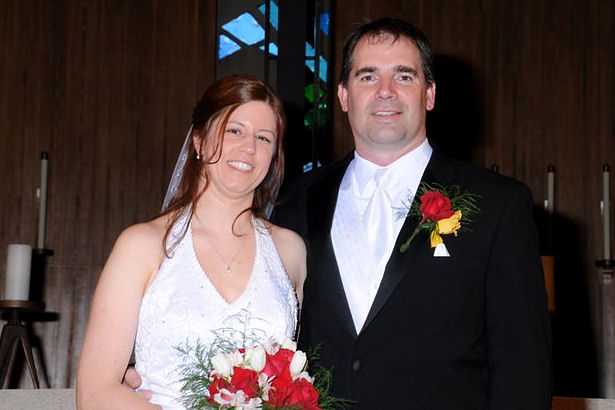 I'll admit right off the bat that I don't have many photos from Uncle Jay and Aunt Dee's wedding. I snagged this one from Facebook – don't tell!
Since I was just the future sister-in-law I didn't feel comfortable playing paparazzi like I usually do, and I wasn't sure what Dee would think of my taking a ton of photos. I certainly didn't want to upset my future sister-in-law on her wedding day, so I decided to leave the photography to Aunt Elle, who'd been asked to be official wedding photographer.
And to be honest, the other reason I didn't take many photos is because my camera was accidentally locked in the bridesmaids' dressing room which wasn't unlocked until we left for the reception. I can't imagine that one of Dee or Jay's wedding guests would rifle through our personal belongings, but the church-provided wedding coordinator insisted on locking the door; probably just the church's CYA policy.
I did manage to get one good photo before the wedding…
I love this photo of Dee getting ready for the wedding with her mother in the background.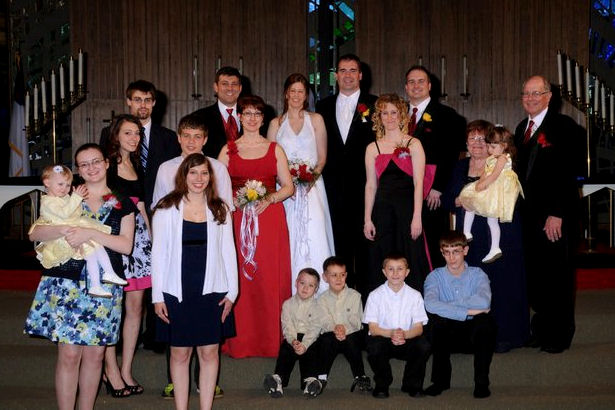 Shhhh, I snagged this one from Facebook too. It never seems like there are so many of us when we're together but when I see a photo of us I'm always surprised by how big our family is. I love it!
Elle did such a great job with the photo I wish we'd asked her to do Princess and Cowboy's wedding photos! Hopefully I'll get some more photos from Jay and Dee's wedding to post, but first I have to remember to ask her.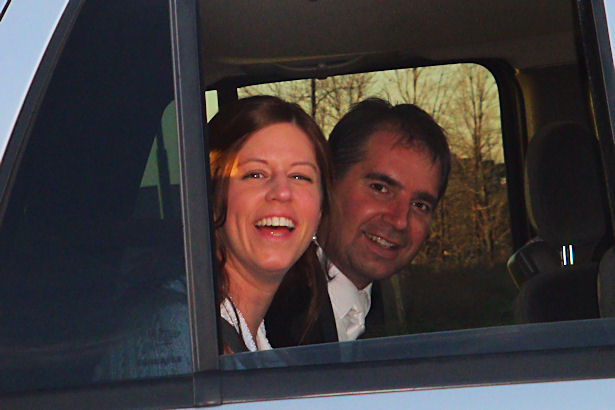 Teacher happened to pull up to a stoplight next to Jay and Dee after the wedding. They look just a little bit thrilled, don't they?
I've got some photos from the reception to post too, after I've edited them. I let Jo-Bear have my camera for most of the night so watch for some really interesting ones!
To be continued…