It's 6:00am on a Friday morning and instead of snuggling in my nice warm waterbed ignoring the alarm like any normal Friday morning, I'm sitting on a bus to Chicago trying to ignore the middle school band students behind me.
Why you ask?
Because I'm crazy, but that's beside the point.
The real reason, boys and girls, is because it's time for our annual Middle School Band trip to Chicago for the Music in the Parks competition!
I've been teaching Middle School Band on Saturday mornings since 2002 and going on the Chicago Trip since 2004. Which also happens to be the year we won the Best Overall Band award, AND the Espirit de Corps award. Coincidence? I don't think so.
You'd think after so many trips I'd be used to the early mornings, late nights, and general lack of sleep, wouldn't you?
Sadly, I'm not. Late nights I can handle, but "early" and "morning" should never, ever, be used together in the same sentence – unless there's a big "NO" somewhere in there too.
"NO early mornings" would work for me.
Luckily I know the cure for early mornings – coffee, and lots of it.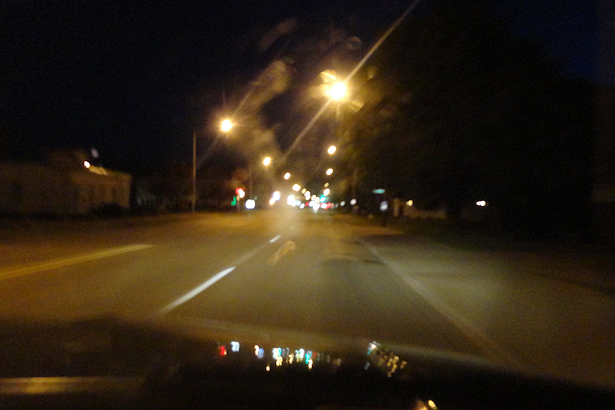 This year the adventure began at 3:30am when Teacher and I stumbled out of bed and sleepwalked to the shower. Jo-Bear got himself up and ready to go, but it was easy to see that he was half-asleep too. Our goal was to leave home at 4:20am so we could arrive at school on time. We were just a couple of minutes late, which is a minor miracle since I tend to run 5-10 minutes late for everything. Not sleeping well the night before and the whole hating early mornings didn't help either.
We would've been on time if I'd skipped making my morning latte, but I figured the kids would perform better alive than dead.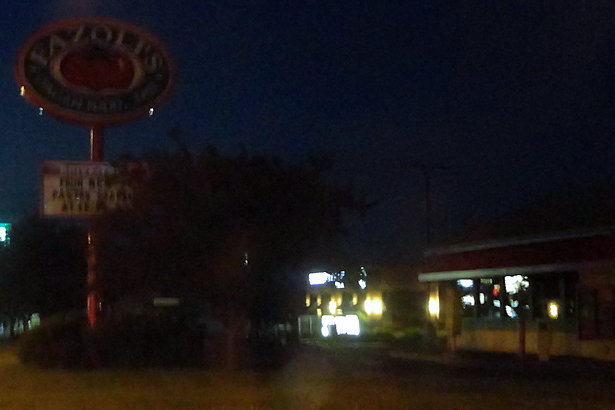 Those bright lights behind Fazolis are my local Starbucks store.
Even Starbucks isn't even open this early in the morning – do you need any more proof that no one should be out of bed at this ungodly hour?
After arriving at school we unloaded our luggage and realized we had an emergency – we'd forgotten the cooler with our healthy snacks and more importantly – my bottled Frappuccinos! Since we'd arrived on time or close enough to count, and the bus wasn't scheduled to leave until 5:15, I had time to run back home for the cooler while Teacher loaded the bus.
Usually the trip between home and school takes about 15 minutes, but I made the round trip in 20 – without speeding! Much…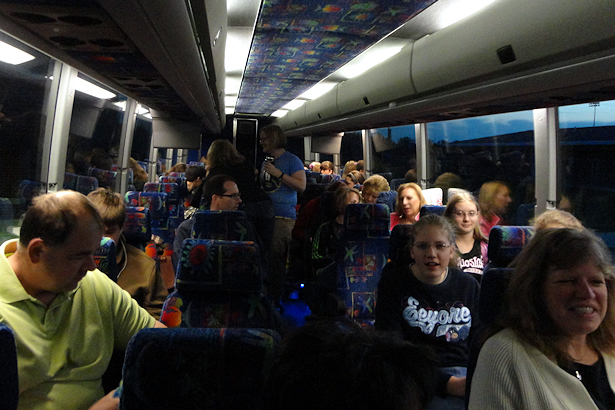 Apparently the traditional opening devotion and last minute announcements went quicker than usual, because everyone was headed toward the bus when I got back. The plan was to be on our way by 5:15, but it was only 5:00; we were early for a change.
Since Starbucks opens at 5:00am and is on the way I thought we should make a quick stop. Please? Pretty please? With sugar on top?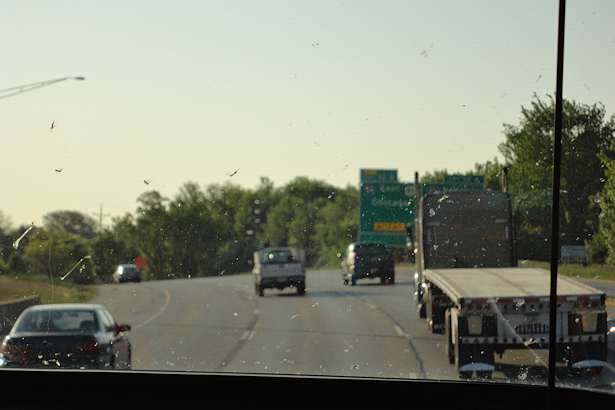 Sigh No such luck. Instead we hit the highway and put the pedal to the metal.
Anyone else just have the song Convoy pop into their head? "Breaker 19, this here's the Rubber Duckie…" I used to LOVE that song! When I was a kid my Dad had a CB that we'd listen to on long trips. His handle was Tiger Tie, and I it he was so cool when he'd get on the CB and talk with the truckers.
But I digress…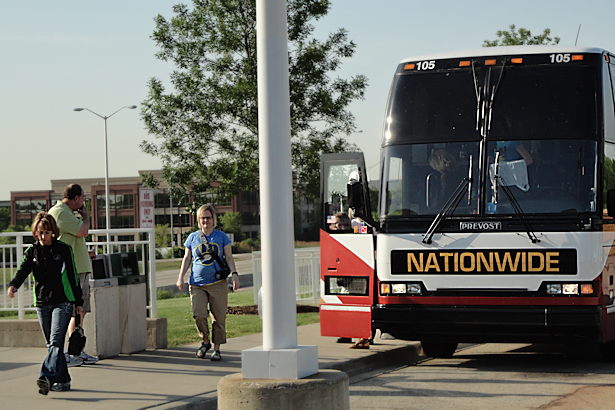 The week before the trip I'd nonchalantly asked Chuck if he planned to stop at the Oasis above the highway that we'd stopped at last year. I admit I had an ulterior motive – the Oasis has a Starbucks!
I don't know what his original plan was, but one of the students ended up getting carsick so we stopped at the Oasis for some Dramamine and to give her a little break from bus.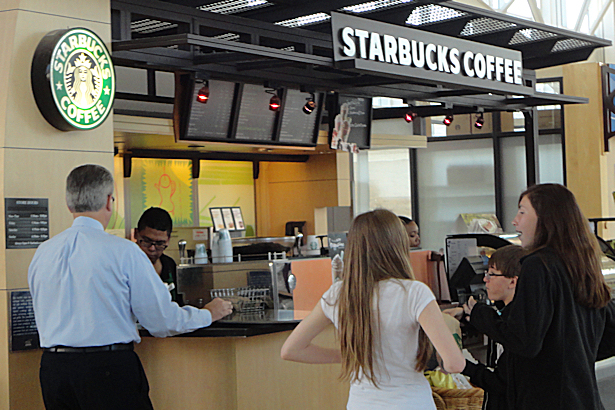 COFFEE!! I was civilized and didn't plow down the customers and band students in front of me. But it wasn't easy.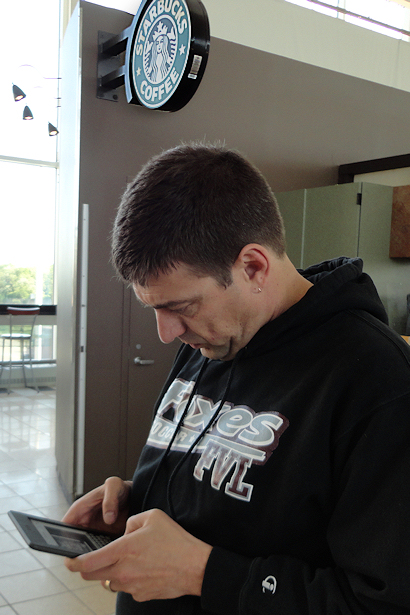 While I was getting my caffeine fix Teacher took advantage of the free WiFi to update his Kindle.
Then it was time to be on our way. Look out Chicago, here we come!
More to come…