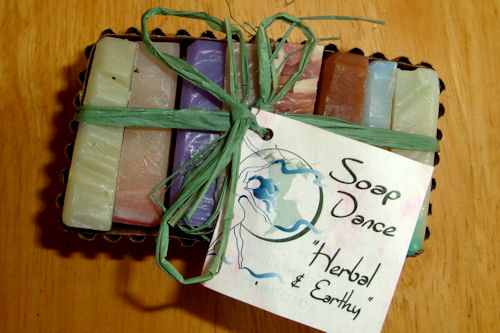 One of my favorite things is handcrafted soaps; I'm drawn in by the unique scents and colors you can't buy in stores, and the all natural ingredients appeal to me too. Every time we went to the Farmer's Market this summer I had a hard time resisting the soap vendors, especially Soap Dance. Something about her scents, packaging, and the way her booth was arranged appealed to me.
Finally I had to give in.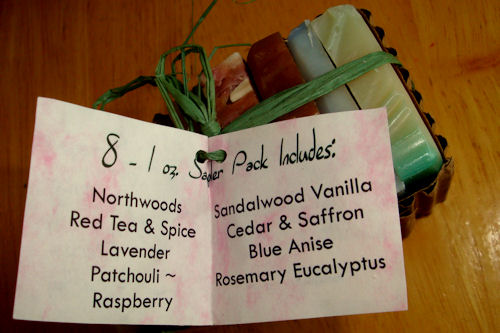 I was debating which fantastic scent to choose – it's so hard to choose one when there are so many yummy scents – when I spied the sampler packs. Perfect! Remember, I'm the one who usually gets sampler platters in restaurants because I can't make up my mind. I'm getting better though – sometimes.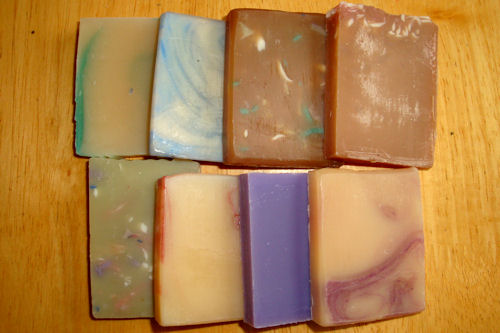 Just look at these colors – aren't they gorgeous? You'll never find colors and patterns coming off a conveyor belt. And they smell soooo yummy I can't decide which one I like best!
Which do you think I should try first?