My Zany Zebra contact form seems to be hit by spam in cycles. For a while I won't get any, then all of a sudden I'll get a ton. Apparently I'm in another spam-me cycle because this morning when I checked my Inbox I had messages from:
Buffy Cuffy Bink Cuffy Margaret Bitsy Jerry Bink Alice Win Wog Topsy Bridget Pat Bunny Jerry Skip Win Missy and Bunny.
Since they all arrived in a 3 minute period I was fairly certain they were spam, but I checked a couple just to make sure. Then deleted them al – so long suckers!
I wonder when the next wave will hit, and what names they'll use next time…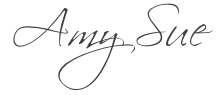 Photo credit: Monty Python images by knowyourmeme.com.