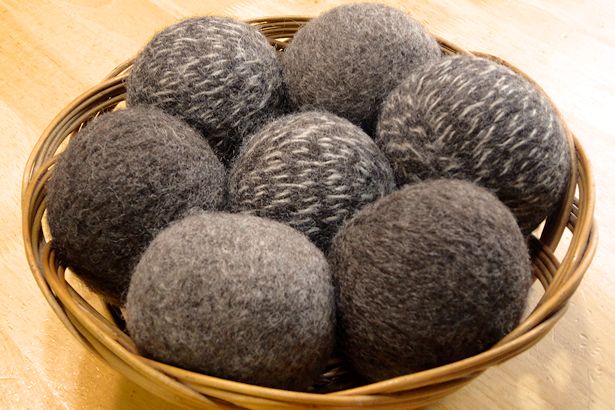 As I was looking at photos of Reggio inspired environments I noticed wool balls in baskets on the floor for infants.
Eureka – what a great idea!
Having used wool diaper covers on Z-Man and Little Guy I knew that wool is amazing – it's naturally antibacterial, anti-allergy, flame resistant, dirt resistant, durable, and easy to care for. And as far as baby toys go, wool dryer balls are much prettier than their plastic counterparts!
I popped right over to Etsy, searched for "Wool Dryer Balls," and found a ton of shops offering dryer balls in different sizes and tons of different colors.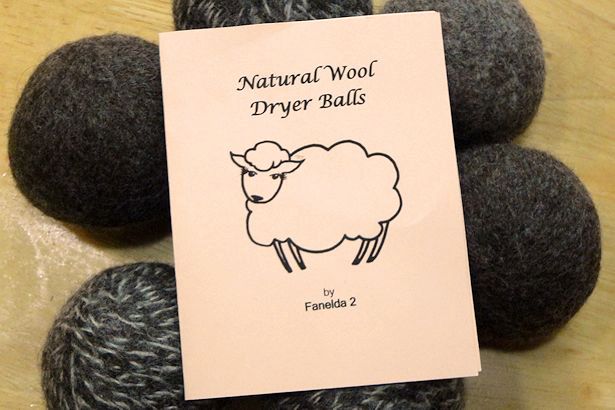 In keeping with the calm, natural atmosphere I'm trying to achieve, I avoided the blindingly bright colors you usually see in child care settings and scrolled through the pages of search results until Fanelda2 caught my eye. All the wool dryer balls in stock were shades of brown, tan, and cream; perfect! When I read the product descriptions I discovered that these wool dryer balls are on the larger side, and wound more loosely than usual.
Since I'd never used wool dryer balls before I wasn't sure how well they'd hold up as baby toys and worried that the babies might unravel them so I sent Nancy a message. Almost immediately she replied that her wool dryer balls would definitely hold up to anything a baby could dish out. Yippee!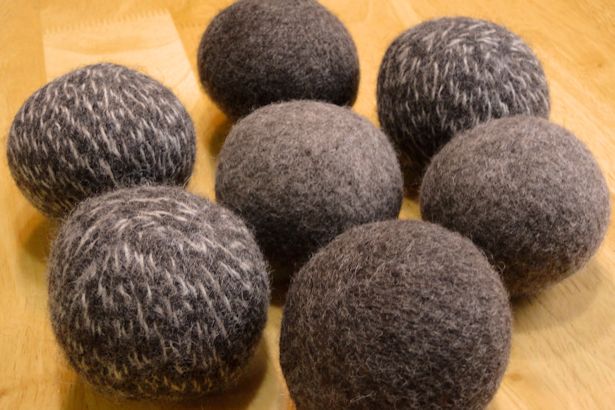 I also asked if she had any sets without cream, because no matter how naturally dirt repellant wool may be, children can get ANYTHING dirty. She put together several sets without cream for me to consider, and after doing a quick cost-comparison with my second and third choice shops, I went back to Fanelda2 and placed my order.
The wool dryer balls arrived in just a few days, accompanied by a very thorough use care guide. They're soooo soft and squishy and irresistible; I can't wait to see what the new babies think of them!