Finally the time I'd been most looking forward to on this trip arrived – lunch at the mall!
I know it sounds silly, but I'm not talking about any old lunch at any old place at any old mall.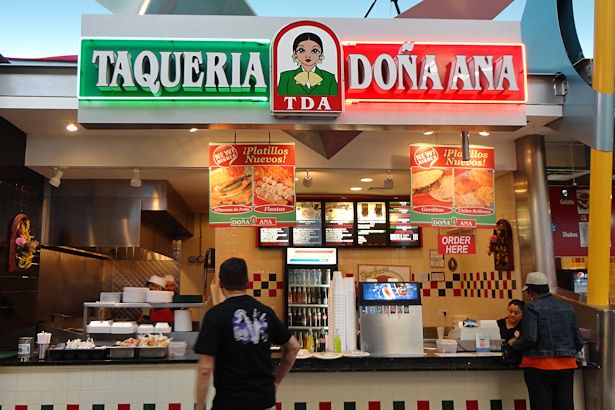 I'm talking about authentic Mexican food from Taqueria Doña Ana!
We discovered Doña Ana a couple of years ago and ever since, lunch there has been the highlight of the whole Chicago trip for me. Yes, I'm weird that way. No, I'm not embarrassed about it.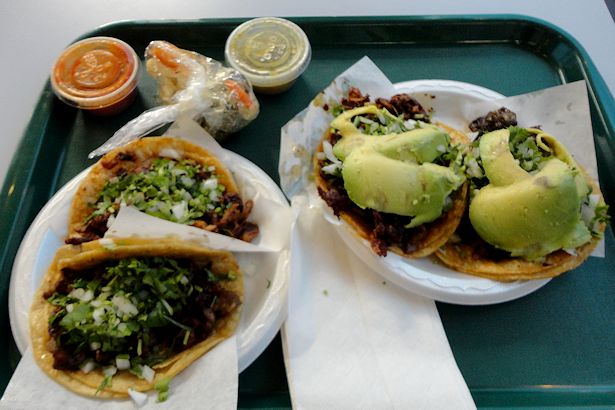 Doesn't that look AMAZING?!
Of course mine is the one covered with avocado. Delish! I sure wish we had a fast food Mexican place this good near us.
Can I get an order to go?
Oh yeah, there's no refrigerator on the bus. Phooey.
Time to head out… Great America here we come!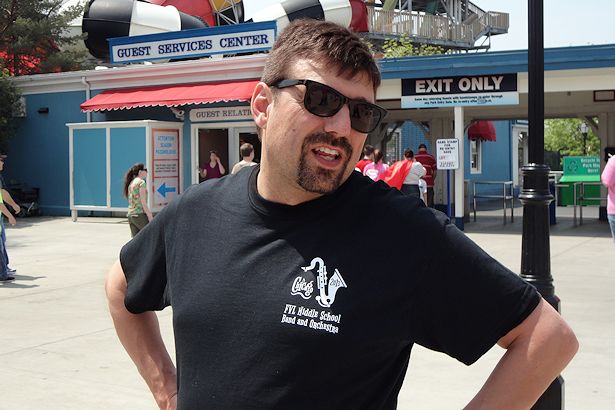 There's my guy – ready to take on the big coasters!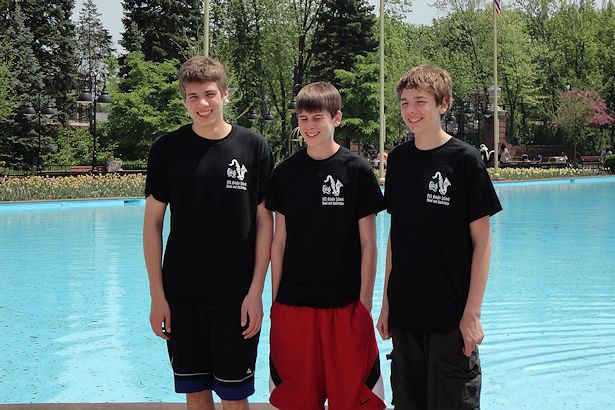 The park photographer nabbed the J Crew and made them pose. I took advantage of the situation and finally have them all looking decent in a photo! Except none of them seem to have eyes, but we'll pretend they do. I'm afraid this is as good as it's gonna get.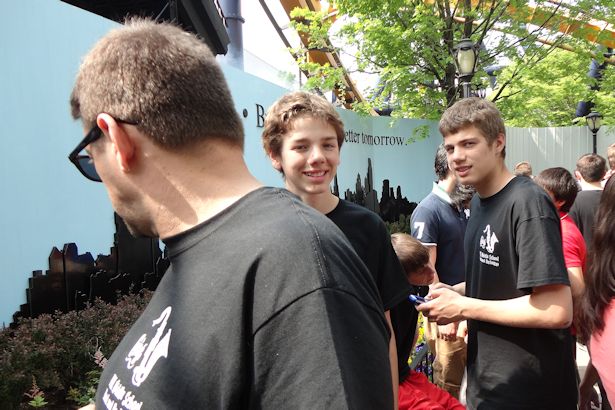 First stop – Batman!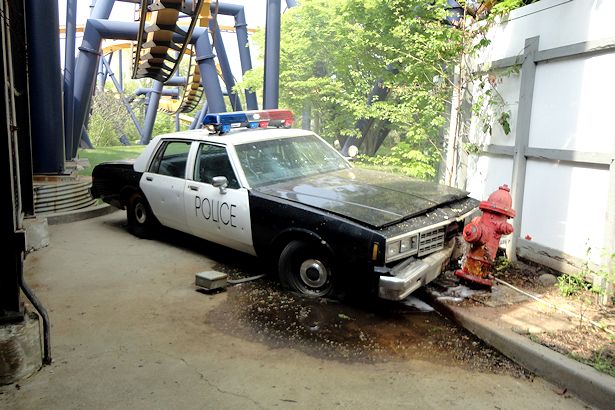 Aw man, who let Angel Face drive the police cruiser?
Just kidding, Angel Face, we know you're a good driver.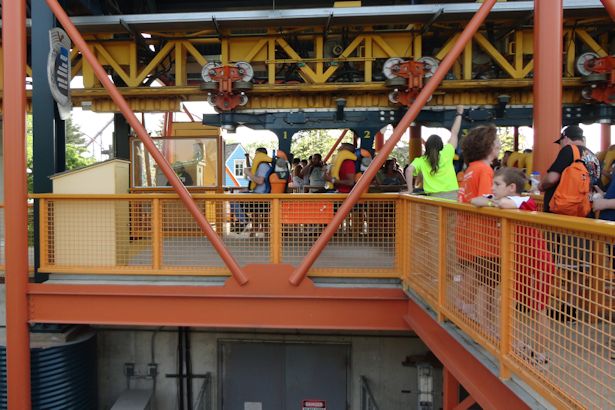 I'm not a fan of Batman so I scooted through to wait for Teacher and the J Crew.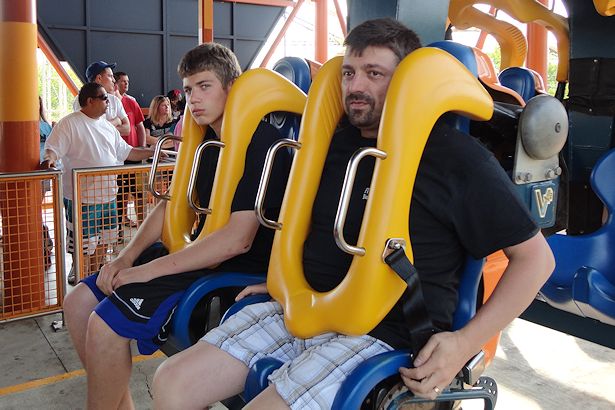 Bye, guys – have fun!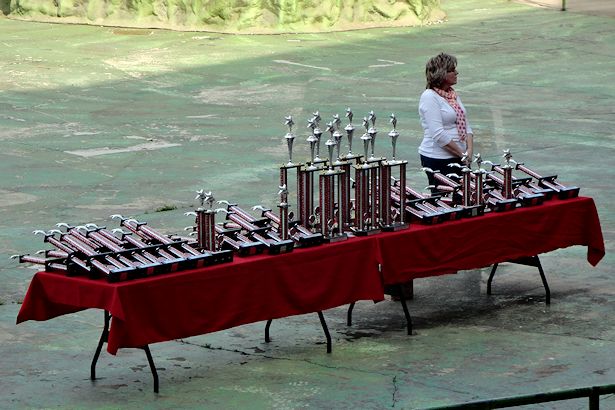 As always, we interrupted our ride-going and gathered together in the Southwest Territory's amphitheater for the Awards Ceremony. Look at all of those trophies… I wonder which one we'll get this year.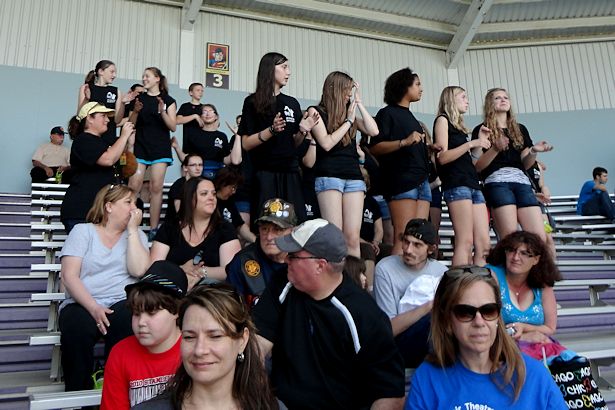 They always play fun music to energize the crowd before announcing the awards.
Come on everyone, get up and dance!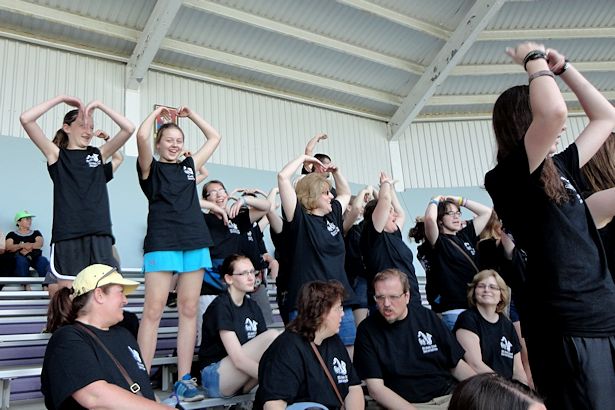 "It's fun to stay at the YMCA…"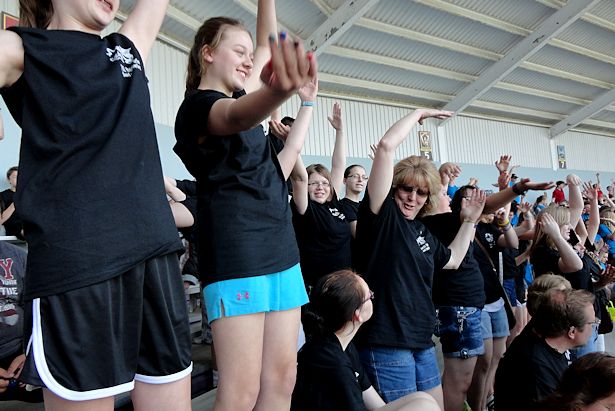 "YMCA…"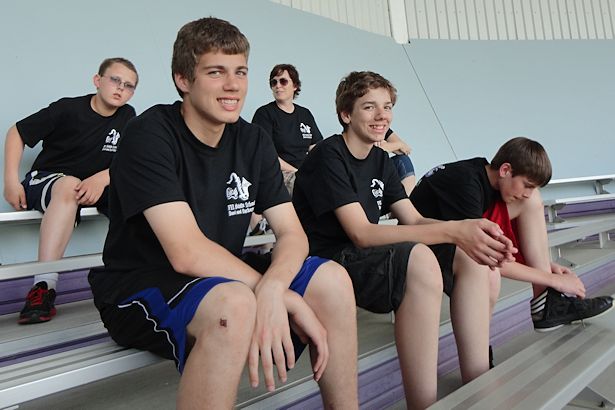 Here's the J Crew again, and I swear if my life depended on getting a good photo of them I'd be dead. Oy, J – did you HAVE to tie your shoe right NOW?!
The awards ceremony was disappointing; we didn't place as high as we'd expected. Oh well, that's the way it goes sometimes.
Shake it off and let's go on more rides. Next up… X Flight!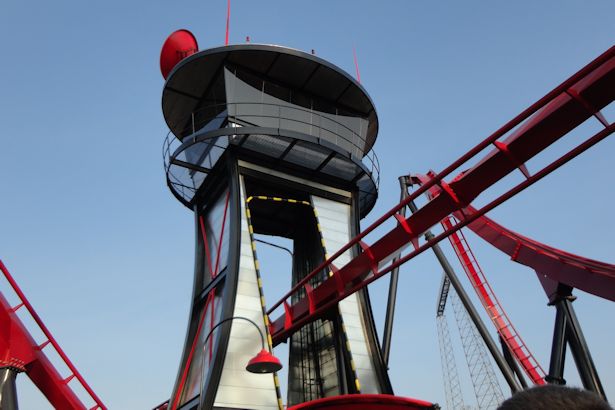 No way.
I don't do heights.
I don't do roller coasters that don't have anything under your feet.
NO WAY was I going on X Flight.
But Teacher promised that I'd like it.
I trust Teacher.
I went on X Flight.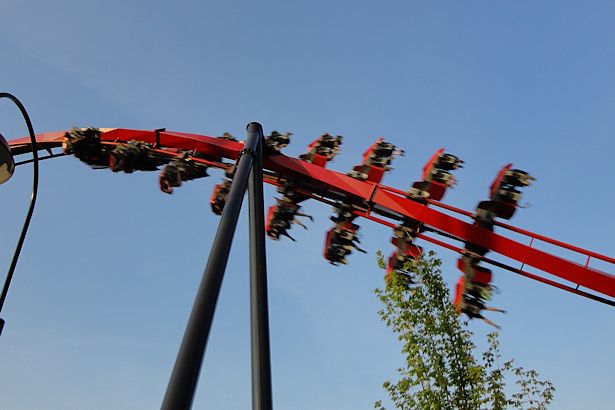 I didn't die!
Actually, I liked it! Even though I was terrified not to have anything under my feet or over my head.
And I didn't die, which is always a big plus.
After X Flight it was time to make our way back to the bus and head home.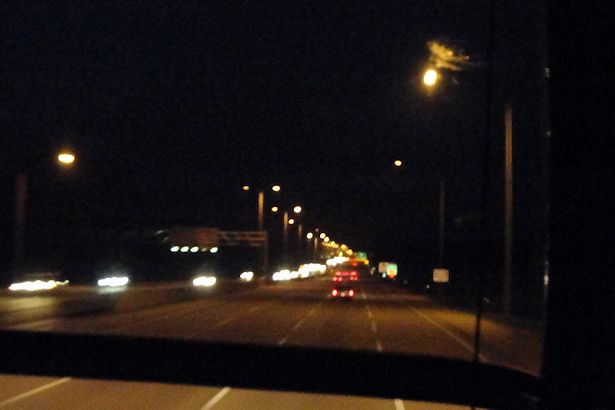 Ahhhh, on our way home at last. I think everyone was ready to go home and sleep in their own beds… I sure was!
Next year there won't be a Chicago trip and I don't know what will happen the year after, but if this was our last Chicago trip ever, it was a great one.
And I'm sure next year band will experience different adventures!