Anyone who's posed for a family photo knows that the more people you have, the harder it is to get everyone to look at the camera and smile at the same time.
Now that our family has grown to thirteen and includes a baby, two wiggly toddlers and a couple of squirrely youngsters, not to mention the family members who NEVER open their eyes in photos it would take a miracle to get a photo with everyone looking at the camera eyes open and smiling all at the same time.
Apparently this wasn't our year for a miracle, but I think our Christmas photo turned out OK anyway. At the very least, it looks like us – wiggles, squirrels, closed eyes, and everything.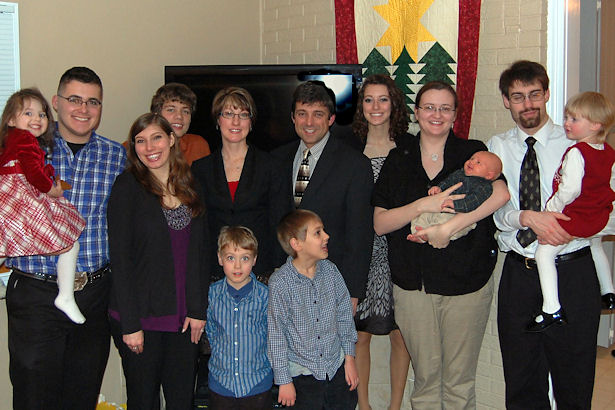 I wouldn't change a thing for the world.