When my friend Nicole's son was younger he was allergic to fish, eggs, and almost every fruits and veggie you can think of, so when Princess didn't have enough eggs to make the pumpkin bread she had her heart set on I called Nicole. I knew Nicole would have an egg-free egg substitute, and I was right!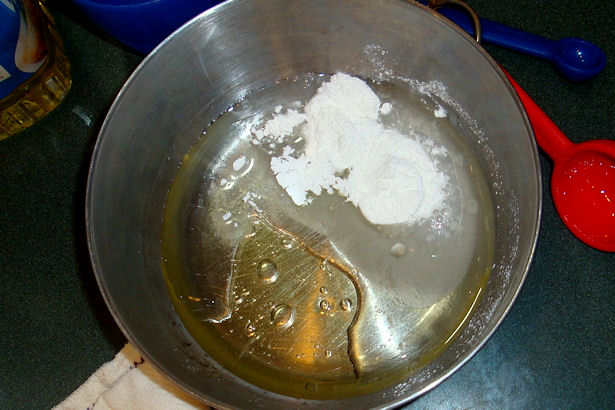 For one egg's worth of egg-free egg substitute you'll need:
1 1/2 tablespoons water
1 1/2 tablespoons oil
1 teaspoon baking powder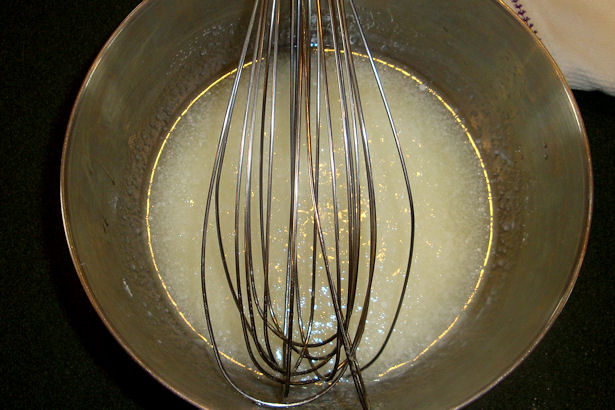 Whisk together, and use in place of one egg. I wouldn't recommend it for scrambled eggs, but it works wonderfully in baked goods!
In case you're wondering, we needed three eggs so we've got 3x the amounts listed above in the bowl.
If you try it, let me know how your recipe turns out!