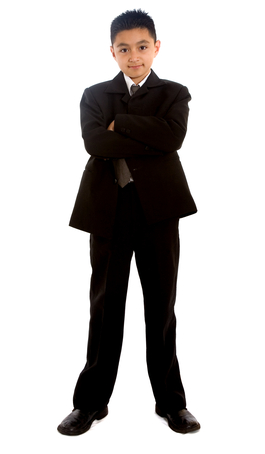 Please welcome guest author, Andrea Porter. Andrea is a painter, mom, wife and photographer who always has material to write about. Finding the time to write is another story altogether. (Sounds like me!) As always, time saved and a great article are the only benefits I receive from guest authors.
Last year, a short documentary by unknown filmmaker Nirvan Mullick, highlighting the entrepreneurial spirit of kids in the United States, exploded across the Internet. "Caine's Arcade" tells the story of 9-year-old Caine, who built a cardboard arcade from the boxes in his dad's car parts shop, and has inspired kids around the world to embrace their own creativity and entrepreneurship.
Innovations can come from anywhere and anyone. Delivery of flowers and fruit baskets from FTD changed the way florists gained customers. In 1910, FTD gave customers the ability to send flowers remotely on the same day by using florists in the FTD network. Three men agreed to serve each other's out-of-town customers by exchanging orders through telegraph, thereby starting the Florist's Telegraph Delivery, according to historycolorado.org. Efficiency of a product or service can be what you need to succeed.
Recently, Yahoo announced the purchase of news app company Summly, the brainchild of teenage app developer Nick D'Aloisio. He created an application called Trimit that condensed text content into 1,000, 500 or 140-character summary text, according to TechCrunch.com. With the purchase of Summly, an app that uses and algorithm to shortens and extracts the most important information from a story to make it more readable on smartphones, D'Aloisio became the youngest Yahoo employee and a millionaire before his 18th birthday.
Doing What They Love
If there's one thing adult entrepreneurs could learn from these young success stories, it's the age-old adage, "Do what you love." Whether building an arcade of boxes like Caine, developing apps for Apple mobile devices like D'Aloisio, creating hair care products like Leanna Archer, who started her company Hair Inc. at 11-years-old, according to CNN, or showing off their cooking prowess on the Internet-based Fit Channel's "Healthy Cooking with Lizzie," like Georgia-based Lizzie Marie Likness, kids who have been successful in business have focused on what they love to do, not what they think will earn the most money.
A Learning Environment
Even kids with great passion cannot succeed without a strong base on which to build. Hair Inc's Archer had the idea for her hair care line at 11-years-old, after receiving compliments on her hair, which she credited to her homemade hair products. The recipes for these products were passed down her family line, which gave her a strong knowledge base on which to build and grow.
Yahoo's new teen employee Nick D'Aloisio had been developing iPhone apps since 2008 before he came up with Summly in 2011, giving him the opportunity to develop his craft into something that paid off.
The more things to which kids are exposed in childhood, the more opportunity they have to produce brilliant ideas. To raise a well-rounded child, GeekWire recommends exposing kids to fine art, science fiction, reading, building toys and diverse people.
It seems good advice, since D'Aloisio lists art, design, sport, philosophy and socializing among his many interests on his company's website.
Freedom to Explore (And to Fail)
When Archer decided to start selling her line of Hair Inc products, she did so with the knowledge that if she failed she had plenty of time to do something else with her life. Kids have the advantage of time.
For kids to go for great things, they need the freedom to explore their interests to the fullest. They also need to make mistakes. It's hard for parents not to rush in and save the day when their kids are frustrated, but having to overcome problems on their own gives kids stronger reasoning and problem-solving skills — necessities in success. For kids to reach the top rung, they need to be permitted to climb and fall on their own, even if it's hard to watch.
Whether making history with Yahoo or going viral and inspiring a nation in a documentary, young entrepreneurs are on the rise. Raising a young entrepreneur doesn't necessarily mean raising a Leonard or Sheldon from "Big Bang Theory," but exposure to subjects that often get the "geeky" label, like art and classical music, have been shown to enhance both creativity and inventiveness, according to Earlychildhood News. Creativity and inventiveness are the building blocks of the entrepreneurial spirit.
Thanks for that interesting article, Andrea! The part that struck a chord with me was the comment about kids having the advantage of time. When I was younger I didn't agonize over decisions as much as I do now – part of the reason I struggle with decisions now is that there isn't as much time for "do overs" as there was when I was younger. Definitely something to think about…
What about you – if you had all the time and money to do whatever you wanted to do, what would it be?