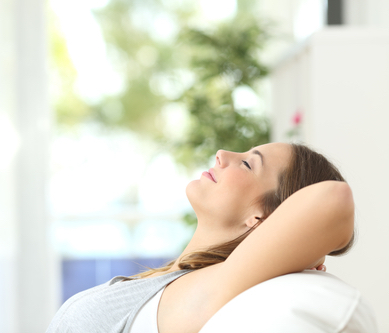 Being a teenager can be tough. In addition to going through many of the same challenges you endured back in the day, like dating, grades and those lovely hormonal changes that make you feel like you are on an emotional roller coaster, your teen also has cyberbullying, social media issues and other modern day concerns on his or her mind.
In order to thrive emotionally and flourish, all of us, including our teenagers, need a safe and supportive home life that is free from bullies, burglars and too much busyness.
Enlist your teen's help with home safety
Keeping your house safe and secure is a priority for most parents. A great way to do this is to install an HD home security camera system. Lorex Technology offers a wide variety of high-quality and budget-friendly cameras that are easy to installâ€&rdquo. Help your teen feel in control and trusted by asking for help setting one up. If your teen is concerned about break-ins or nasty kids coming to the house and causing trouble, knowing that there are home security cameras in place can provide peace of mind and a sense of safety.
Give teens space to breathe and do nothing
In order to allow your teen to feel relaxed at home, resist the urge to over-schedule. Time at home should be free from pressure, not full of deadlines and activities. Yes, your teen should be expected to do a fair amount of shores, but try not to overwhelm them with tons of extra-curricular activities and other responsibilities. Teens need plenty of opportunity to chill out in their rooms, just day dreaming and doing nothing in particular.
Grant permission to decorate
If your teen's room still features a cartoon character border, it's probably time to re-decorate the space. The seemingly simple process of choosing what color is on the walls can really do wonders for a teen's sense of security and help home to feel more like a sanctuary.
Let your teen know that you would like to redecorate the room, and let him or her take the reins as much as possible. If your daughter would love a black room covered with glow in the dark stars, go for it! Remember that it's only paint, and schedule a parent-teen painting day. If your son wants a bunk bed so he can easily have his best bud spend the night from time to time, shop together for new furniture and let him pick out new sheets and comforters.
Ensure their emotional safety
Your teen wants to feel like you understand him or her, at least most of the time. This means assuring your teen that you are listening when he or she is talking, that you care about his or her feelings and needs and that you will not purposefully ignore or belittle your teen—even when he or she is being a major pill. Refrain from criticizing your teen or making fun of his or her worries or feelings. Turn the TV and phone off and truly listen to what she is saying about school, friends, jobs or anything else, and be as supportive as possible.
How do you make your home a haven for your teen?