Today we welcome guest author Tane Clark, who is sharing an infographic about using natural light in our homes.
The development of the light bulb by Thomas Edison was a significant moment in the history of the world and while artificial light can bring significant changes to a building and make a space usually kept in the darkness into a functional area, it's still always better to have as much natural light as possible. The dawn and sunrise signifies a new day and our body clocks are guided by this light. It makes sense then to maximise the amount of natural light that we can take advantage of in our homes and workplaces. Natural light is known also to have positive impacts on mood so it's important that a focus is put on attaining as much of it as possible. In office situations, natural light can make a work space more appealing especially if staff work long hours. Natural light not only impacts on our well being of course there are other benefits and one of them is from an economic or monetary sense. By focusing on natural light, we can cut our electricity costs and with the advancement of solar technology, one can realistically heat their home or workplace using heat from the sun.
The guys at Half Price have put together this infographic guide which explains the importance of natural light in the home. It examines some interesting statistics about how and why natural light has so many benefits; it highlights the economic savings that can be brought about by focusing on natural light over artificial light; it pinpoints and details actionable ways that daylight can be incorporated into a buildings and it also showcases some expert opinion on the matter. Check it out below.

I have to agree about the importance of natural light in the home! One of the reasons we bought our home is because it has lots of big windows. I prefer the look of "daylight light bulbs too, especially during dreary Wisconsin winters. Thanks Tane!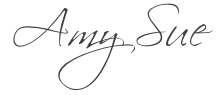 Tane Clark is the Marketing Manager for HalfPrice.com.au, which has provided a variety of sustainable home improvement solutions, including a range of solar panel solutions, throughout Australia for over 15 years.