I saw this gorgeous sunset when I was taking out the garbage. Since I recently got Paint Shop Pro X2 I thought I'd play around with the Film/Filter settings, under Photo Effects. Disclaimer – I'm not a professional photographer, I'm just an everyday mom who likes to take photos. Most of the time they're OK, sometimes I get lucky and snap a really good one. I'm learning as I go and will be happy to share what I learn with you. Please be kind!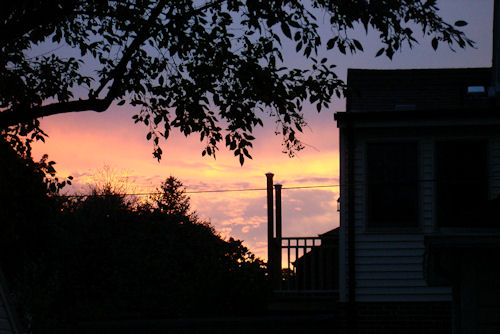 The original photo, untouched except for cropping. You can see my mom's sewing room in the upper right corner of the picture – we can see it from our back porch. Did I mention that my parents live two doors down? That's a story for another time…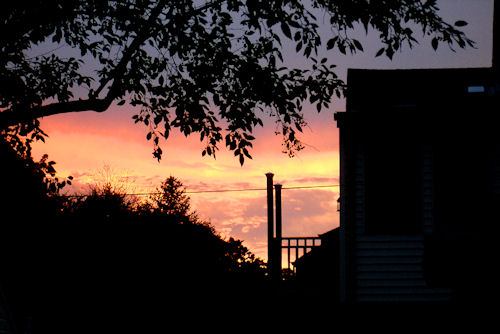 First I wanted to brighten the colors so I tried the Warm Earthtones film effect, with no filter. I don't see much of a difference.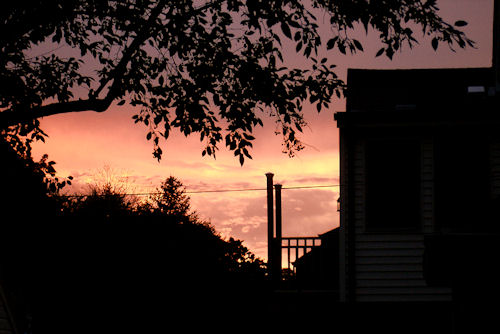 Then I wondered what the Sunset filter would do, so I set Film to none and tried the Sunset filter. It enhanced the orange, but I lost the purples. Purple is my favorite color so that won't do!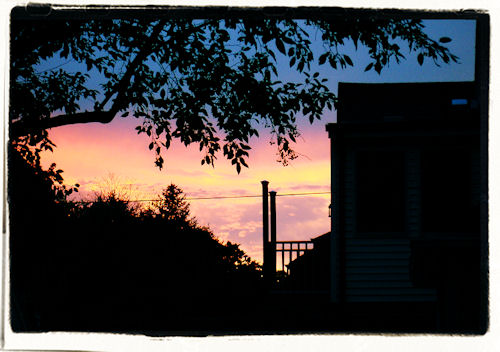 Then the Time Machine option caught my eye and I tried Cross Processing. That's a technique where you develop one kind of film with the chemicals designed for another kind of film, like slide film in color negative chemicals. I learned that from Paint Shop Pro. It's kind of fun, but all the blue at the top bugs me. I have no idea why the edges are all funny, I think PSP does it automatically.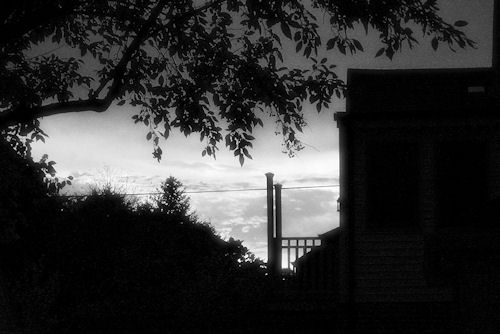 By this time it was getting late and I was getting goofy so I tried the Infrared setting. The joke was on me because it was really boring.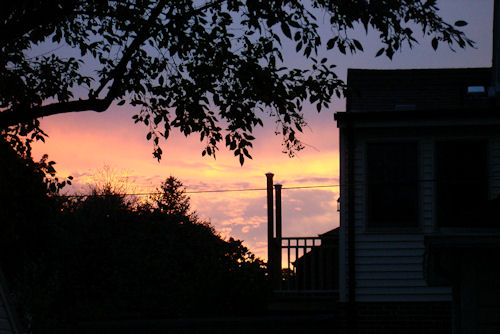 So I saved all my experiments and went back to the original. It's my favorite anyway.