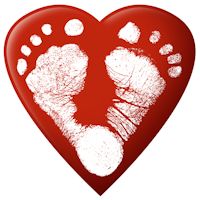 Valentine's Day may be right around the corner, but it's important to let your child know that you love him or her all year.
Here are 50 ways to show love for your child:
❤   Hug, kiss, and say, "I love you" every day, no matter what.
❤   When you're upset, take 10 seconds to breathe before dealing with your child.
❤   Make a list of positive words and use a different one with your child every day.
❤   Go for a walk with your child and talk about the sights, sounds, and smells along the way.
❤   Forgive your child's mistakes. Your child will learn to forgive others' mistakes from your example.
❤   Do a puzzle with your child.
❤   Go on a scavenger hunt for a rainbow, pretty leaf, spider web, etc.
❤   Listen – really listen – to your child's laughter. (Bet it makes you smile!)
❤   Take your child to the library and pick out some books or movies to enjoy together.
❤   Display your child's art work prominently and proudly.
❤   Let your child make decisions whenever possible. Red socks or blue? Orange juice or apple?
❤   Go on a treasure hunt for loose change in your home, then use it for a special treat.
❤   Bake cookies with your child, then play "Tea Party" and eat them together.
❤   Ask your child to draw a "Love in the Family" picture.
❤   Read the Sunday comics (in print or online) together.
❤   Give your child your full attention when he or she talks to you.
❤   Make up a story to tell your child. He or she will love to hear stories from when you were little.
❤   Have your child make up a story to tell you.
❤   Take a trip to the zoo. Beforehand find pictures of zoo animals; talk about them with your child.
❤   Prepare a special meal with your child. Decorate the table and enjoy the meal together.
❤   Make bread from scratch (or with a bread maker) on a rainy day.
❤   Plan a Yes Day: Dessert first? Yes! Halloween costume to the grocery store? Yes!
❤   Set a good example by never using words that hurt.
❤   Let your child overhear you speaking positively about him/her to someone else.
❤   Read "just one more book" even if it's late and you're tired.
❤   Teach your child what to do in an emergency.
❤   Look at baby pictures and tell stories about your child's beginnings.
❤   Declare a certain time of every day "Hug Time" and ask for hugs – lots of hugs.
❤   Go outdoors to play with your child; enjoy the fresh air and room to run around.
❤   Have a positive attitude. When your child comes home dirty say "Looks like you had fun!"
❤   Model good manners by using words like "I'm sorry," "please" and "thank you" consistently.
❤   Foster positive self-esteem with chores; start with easy chores done together.
❤   Cuddle on the couch and watch TV with your child. Talk about the show afterward.
❤   Make up a secret "I love you" word, sign, or gesture that only you and your child know.
❤   Get messy with your child. Finger-paint, stomp in mud puddles, squish play dough.
❤   Put down your electronics and give your full attention to your child.
❤   Never compare your child with another child.
❤   Read to your child, even if he or she knows how. It's a chance to cuddle and fosters literacy.
❤   Go to a park and play with your child instead of sitting on the bench watching.
❤   Remind your child of something he or she taught you.
❤   Say something positive about your child, to your child every day.
❤   Model positive methods for solving problems that don't include hitting or yelling.
❤   Build an indoor fort together and enjoy a picnic inside.
❤   Get together with other parents to share experiences and advice.
❤   Take time to do something nice for yourself on a regular basis.
❤   Find something to laugh about with your child ever day and take time to be silly.
❤   Take a few minutes to rock or cuddle your child when you both feel like resting.
❤   Invite your child's playmates to your home and provide a safe place to play.
❤   Sneak a "lunchbox note" into your child's lunch box or leave one on his/her pillow.
❤   Share your child's love of water; take a walk in the rain, blow bubbles, run through the sprinkler.
What can you add to the list? How do YOU show love to your child?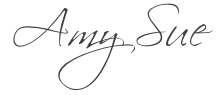 Image Credit: ba1969