Today's post comes to us from guest author Lakshmi Gupta. Lakshmi enjoys writing about her adventures as a mom and DIY ideas for the home and family.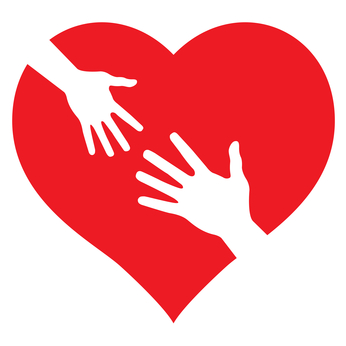 As parents we want our children to grow up to be valuable members of society. As much as we love to see the excitement that our kids express over a new toy, deep inside we may wish we didn't spoil them so much. We want our children to be happy, but we also want to teach them about selflessness and compassion. From the birthday parties and Christmas to grandparents' visits and temper-tantrum negotiations, our kids get a lot, and they start to expect it. Although seeing the gratification our children feel with a new present and the instant love they quickly give us in return, seeing our children develop and express a sense of altruism and philanthropy can be much more rewarding.
Teaching Life Lessons
While you're party planning shopping online for Shindigz birthday decorations and planning a menu consider the impact of hosting a non-traditional party that celebrates altruism and teaches valuable lessons. The New York Times shared stories of young children who donated proceeds from their birthday parties to a local fire department and the hunger and poverty-relief organization Heifer International. Other kids donated dog food to a local animal shelter and collected books for a local reading program. Milestone birthdays, in particular, focus on the "tradition of giving." Children learn about the gift of giving and charity. Parents have less toys cluttering the home. The gesture spreads goodwill and sends a message to other families to get involved. How could you not want to plan your child's next birthday party as a no-gifts celebration?
How to Properly Execute a No-Gifts Party
Naturally, there's hesitation. Children should be children, especially at their own birthday party. Present the idea to your child before the party as an option, and let the choice to have a charitable birthday party be their decision.Rather than making your child feel deprived, offer a philanthropic birthday celebration as a suggestion. Involve your child in the decision by visiting a local hospital, food pantries, homeless shelter or disaster-relief organizations. Share with them personal stories and the missions of Toys for Tots Foundation, Make-a-Wish Foundation, Salvation Army and American Red Cross.
Has your family been directly affected by breast cancer? Does a close family member suffer from epilepsy?You can also talk with your children about foundations that have a personal connection with your family. To see your child embrace selflessness on their birthday and even ask for other ways to give is a beautiful thing and will make you proud.
Invite guests to join in supporting St. Jude Children's Research Hospital or the Cystic Fibrosis Foundation, for example, inlieuof birthday presents. Make sure it's clear on the invitation that you're not asking for presents and donations. Your family can also welcome charity gift cards, which are available at CharityGiftCertificates.org, TisBest.org and JustGive.org.
CharityBirthday.com recommends the following popular charities for donations:
UNICEF
charity: water
Action Against Hunger
World Vision
Kiva
American Society for the Prevention of Cruelty to Animals
In addition to monetary donations, you can provide construction paper, scissors, stickers and markers for the little guests and have them create cards for children at your local hospital. Ask children to bring a toy from home or clothing that they would like to donate. Help children write letters or draw pictures to soldiers overseas.
Thank you for the ideas, Lakshmi! If, like me, you're hesitant about a No-Gifts party, consider having your child choose several gently-used outgrown or less-favorite toys to donate to charity. It's a small first step, but you can only reach your destination after taking that first step.