I've been thinking of making some changes in ZZD, but am not sure if the changes are a good idea or not. I'm hoping if I write them down I'll be able to think more clearly… if anyone wants to chime in with opinions I'm open too!
First, I'm going to change my pattern a little. From what I've noticed with my boys and what other mamas have said, the rise is outgrown way before the waist. I want to add to the rise and trim down the wings. I've been testing some OV fitteds with trimmed wings on Little Guy and I really like them – they're less bulky in front. I took photos of both the original and the trimmer wings:
Original: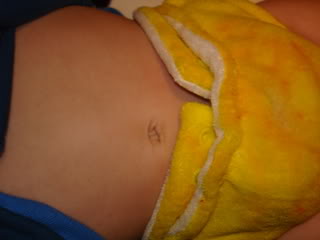 Trimmer: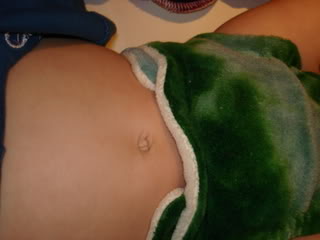 I'm also thinking about changing to all white snaps on the wings and studs and keeping the colored caps. The business/financial side of me says it's a good idea – white snaps are cheaper and will save me time when I'm putting them on. The money I save can be used to buy additional colors and/or logo snaps – which would be very cool! The artist side of me mourns the loss of color – since my dipes aren't serged the only color is the outer, the edges of the inner that peek out, and the snaps. The daughter-in-law side of me feels really guilty becaue I asked Tom's folks for some kind of spill-proof container with compartments for Christmas. They got me several plus a wheeled tote to keep them in. So I'm in a major quandry about this possible change.
My snaps in their new homes – I love all the colors!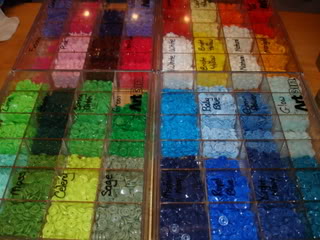 Finally, I need to make a change in the way I do customs. I love doing customs because the mamas are all so creative and I like to do different designs instead of the same ones all the time. But my limited sewing time means a longer turn-around time that I like and no time to do instock. No-one's complained, but I feel really bad for making mamas wait for their orders or for their turn to order. So something has to change. I'm debating either only offering 1-2 custom diapers per order and more slots, or still allowing up to 6 diapers but only offering 1-2 slots at a time. Decisions, decisions, decisions…
PS – I want to change the look of the blog too, when I find time and decide what I want it to look like…