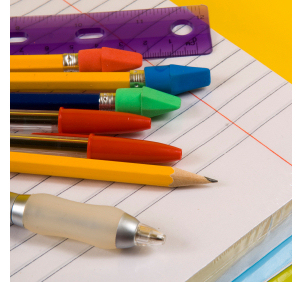 I hate to admit it, but fall is quickly approaching and that means back-to-school shopping. It's not my favorite time of the year, but it's inevitable when you've got kids.
When I was a kid my parents hit back-to-school shopping with the "Full Frontal Assault"– buying new shoes, new clothes, and school supplies, all at once. I don't know how they dealt with the sticker shock, but I suspect that copious amounts of wine were involved.
Teachers and I aren't as brave as my parents were so we prefer a "Divide and Conquer" method– numerous short excursions spaced over several weeks. This will be our twentieth year of back-to-school shopping (a record?), and over the years we've discovered some ways to save money and keep our sanity while doing back-to-school shopping:
1. Take Inventory. Before going out to buy new school supplies, see what can be reused from the previous school year. Scissors, protractors, rulers, and those chunky erasers can easily last several years. Rip the old pages out of barely-used notebooks instead of buying new, and don't forget to check art supplies. Jo-Bear never opened the 16-color watercolor set we bought him last year so it's going in Z-Man's backpack this year.
2. Check the Rules. Some schools and teachers have their own guidelines when it comes to school supplies. The elementary school our boys attend doesn't allow any shoes with black soles, even those that claim not to leave black marks on the floor. One of our children's teachers didn't allow spiral-bound notebooks because he didn't like the mess left after ripping pages out.
3. Hunt up Sales. Keep an eye on weekly sales flyers and look on the internet for coupons. Many online coupon sites and blogs like this one! offer special discounts and links to other sites where you can find more coupons and discounts.
4. Share the Cost. If your child is begging for the more expensive supplies because they have her favorite character on them, offer to chip in the amount you would have paid for the cheaper supplies and let her buy the ones she really wants. Not only will she have to decide if the items are important enough to spend her own money on, she may take better care of them because she bought them herself.
5. Hold Off a Bit. Wait until after school starts to buy any supplies and clothes your child can do without. Backpacks, lunch bags and other back-to-school basics are often deeply discounted after school starts. And the extra time will give your child a chance to see what "all the other kids" are wearing this year.
6. Save your Receipts. If you buy something and it goes on sale later you can often get a price adjustment, and if you buy the wrong color, size or style you'll need a receipt to return it. When you're done Back-to-School shopping it's a good idea to total up how much you spent so you can budget for the next year.
7. Embrace Technology When I was in school a manual typewriter was enough, but students now need so much more. Beginning at the elementary level, students are learning keyboarding skills, asked to type research reports and are invited to create PowerPoint presentations. Microsoft Office 2010 can do all of that and more, which makes it an essential part of back-to-school shopping for students of all ages.
Microsoft Office 2010 can help your child succeed in school this year and in the future with: Microsoft Word (the popular word processing tool); photo-editing tools with new photo effects; automatic bibliography creation; Excel (for working with data); Sparklines (for a visual summary of data); equation-editing tools for working with math; PowerPoint (the powerful presentation tool); video-editing and embedding with new transitions and animations; OneNote (an organizational, planning and note-taking tool); digital notebook for notes, images, video, audio and more.
And guess what! You can buy Office today and save 15%! This promotion ends on 9/14/12.
Be sure to visit Microsoft Office 2010's brand page on BlogHer.com where you can read other bloggers' Back-to-School posts!
What's YOUR best Back-to-School shopping tip?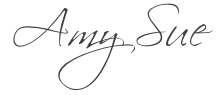 Photo credit: www.chachingonashoestring.com