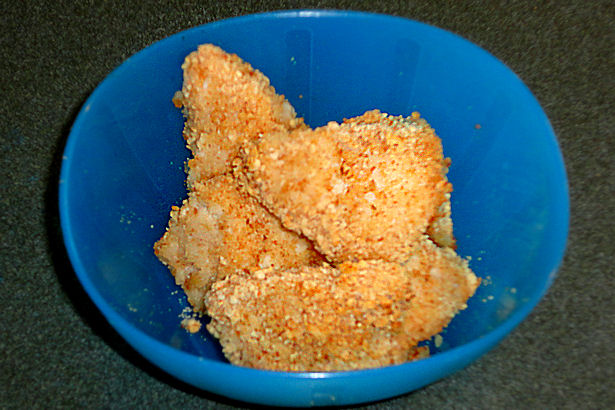 One of the ongoing goals for my child care program is to provide extremely nutritious meals and snacks. Along with that goal came the challenge of finding foods that the children will eat; it doesn't matter how healthy a food is if no-one eats it.
Homemade chicken nuggets to the rescue!
I've found a recipe for homemade chicken nuggets that's quick and easy the only way I cook, healthy, and delicious. Best of all, when you bite into the chicken nuggets you see honest-to-goodness chicken inside – not some processed who-knows-what.
Homemade Chicken Nuggets – in Pictures
One of the things I like best about this recipe is that the nuggets are made from whole chicken breast, not ground or chopped chicken and other stuff that's been formed into nugget shapes. I admit you'll end up with irregularly shaped nuggets, but that's the way Nature works – right?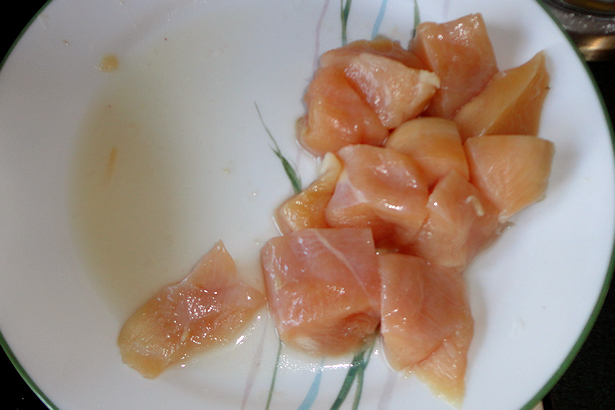 Cut chicken breast into 6-8 pieces, depending on the size of the breast.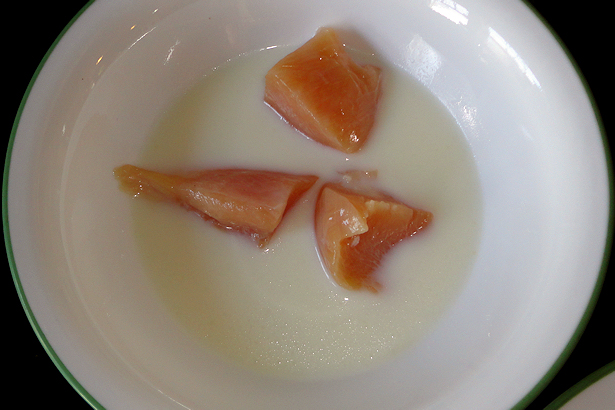 Dip the chicken pieces in milk – preferably skim or 1% for less fat.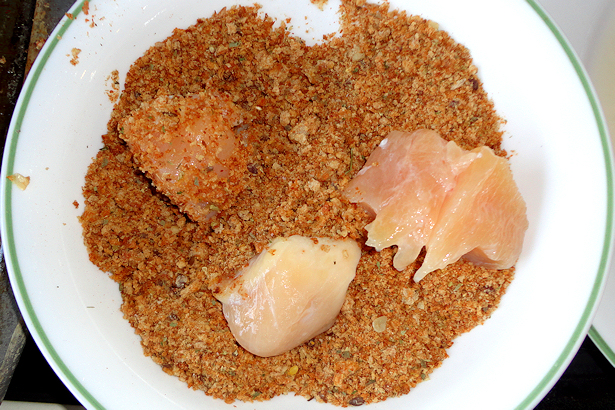 Roll the milky pieces of chicken in bread crumbs. If you make your own bread crumbs you'll know what's in them and can use whole wheat bread for extra nutrition.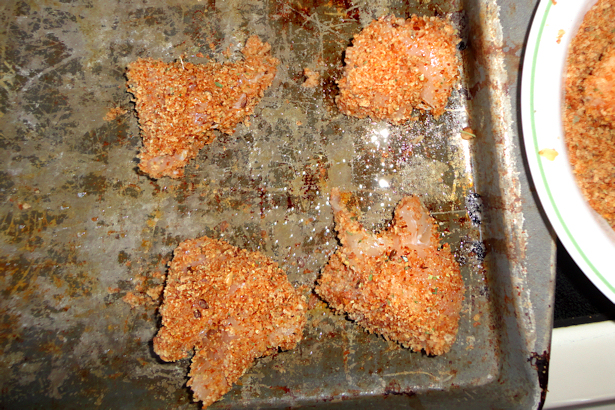 Place the nuggets on a pan lightly sprayed with olive oil and bake.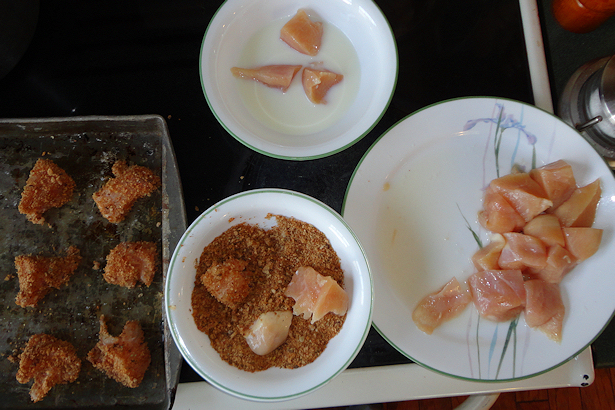 That's it: just cut, dip, roll and bake!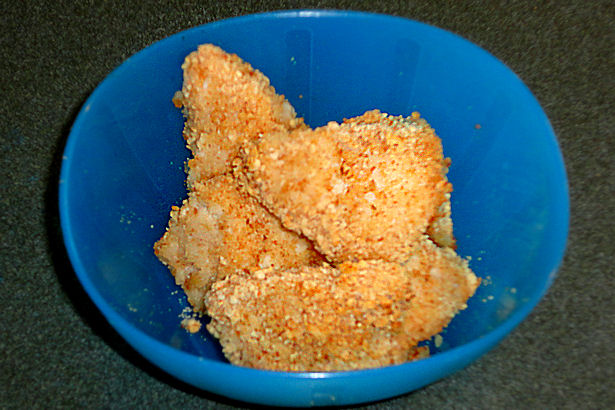 Enjoy!
Homemade Chicken Nuggets – the Official Recipe
I can't believe I'm actually writing out a recipe for this; they're so easy to make you hardly need a recipe! All amounts are approximate; use as much chicken as you need for the number of people you plan to feed, and increase the amount of milk and bread crumbs accordingly.
Ingredients for Homemade Chicken Nuggets
1 lb boneless skinless chicken breast
1/2 – 1 cup milk
1-2 cups bread crumbs
Olive oil spray
Directions to make Homemade Chicken Nuggets
Preheat the oven to 400°.
Spray a baking pan lightly with olive oil spray.
Pour milk into a bowl and bread crumbs into another bowl. Unused milk and crumbs must be thrown out, so start with a small amount and add more as necessary.
Cut the chicken breast into bite-size pieces, about 1 1/2 to 2 inches.
Using only one hand, dip a few chicken pieces into the milk and turn to coat. Use the same hand to place the chicken pieces into the bread crumbs.
Using the other hand, turn the chicken pieces to coat with bread crumbs. With the same hand, place coated chicken pieces on baking pan.
Bake at 400° for about 15 minutes, or until done.
Another great thing about making homemade chicken nuggets is that you can adapt the recipe to fit your family's preferences. We like our chicken nuggets made with my homemade Italian bread crumbs, but my brother's boys prefer plain bread crumbs. You could add Parmesan cheese to the bread crumbs if you like, or whatever seasonings are your family's favorites.
Try making your own homemade chicken nuggets and let me know how your family likes them!
Happy cooking!