Woo hoo, we're heading into the homestretch! Not much left to do after grouting the walls – just replace the toilet, sink and mirror, paint the walls, hang a towel bar. Oh yeah, and seal the grout to keep stains and odors out – the reason we're doing this in the first place. OK, so maybe there's a bit more to do than I thought, but it can't take too long, right?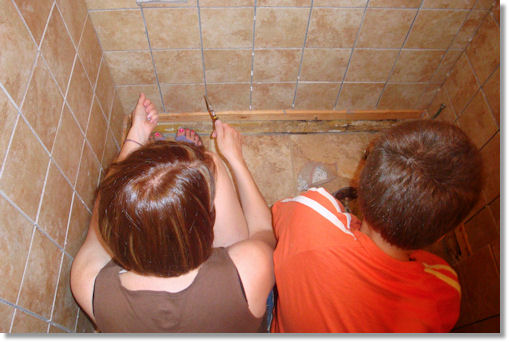 Jo-Bear and I took all the spacers out from between the tiles. Proof that I did do some of the work!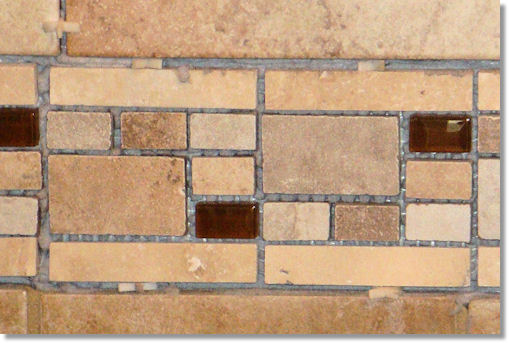 Here's a close-up of the decorative tile. I just love it! It's kind of "Arts and Crafts". Not arts and crafts like we did in summer camp, but the style from the late 1880s to early 1900s. Teacher and I love Arts and Crafts style and plan to incorporate it in the whole house eventually.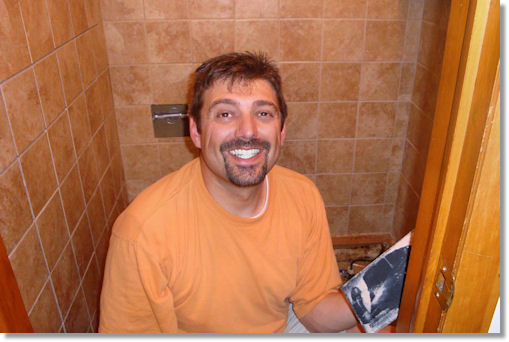 This photo is deceiving – it looks like Teacher grouted the walls, but actually I did. Little Guy started giving off a horrid odor so Teacher offered to finish grouting while I took care of the toxic waste. You can see in his eyes how hard he's worked on this project. Just another reason why I love him so much.
Woo hoo, the grouting is done!!!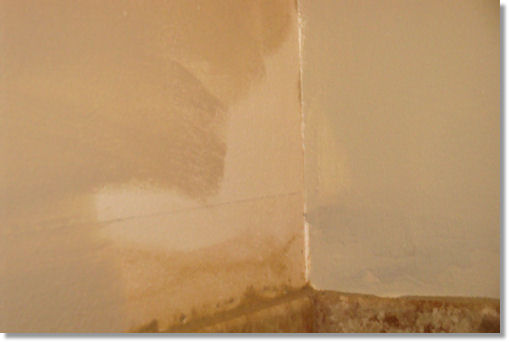 Next is painting the walls. We chose a warm khaki to coordinate with the tiles. It looks pretty nasty here, but two coats did the trick.
Last but not least, a new towel bar. Isn't it pretty? Finally, the bathroom is done! It took a little longer than we anticipated, but was well worth it, don't you think?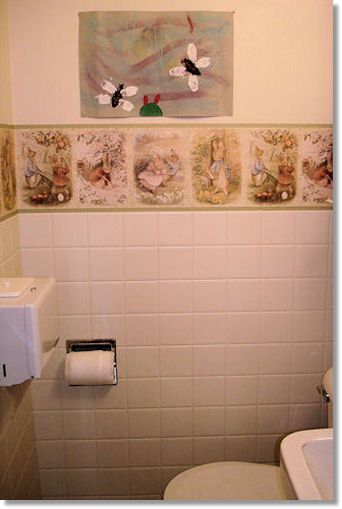 Old and…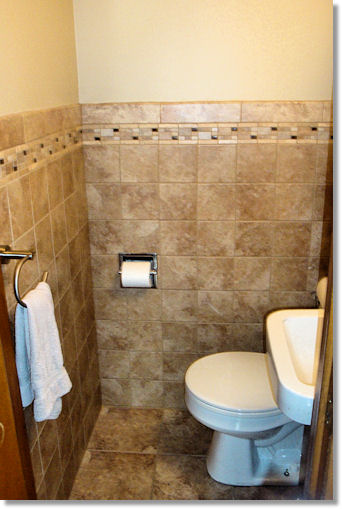 New!
Next up…. the basement…