A bathroom barely alive. We can rebuild it. We have the technology. We have the capability. Better than it was before. Better . . . stronger . . . faster. OK, not bigger, not stronger and certainly not faster, but you get the idea.
Friday morning Teacher and Dad began tiling the bathroom floor. Dad had tiled the kitchen walls in their previous house, and Teacher learned quickly as he went along. I did my part and stayed out of the way!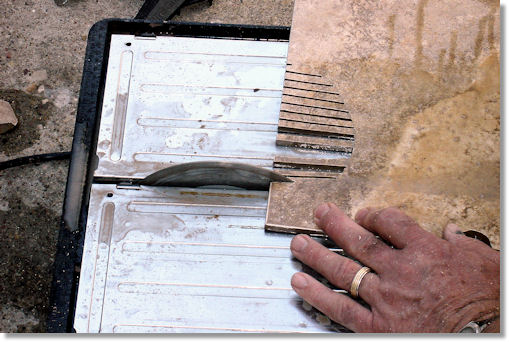 Dad used a water saw borrowed from Uncle Jay to cut the tiles. I'm tellin' ya, that Uncle Jay has everything! This tile goes by the toilet so it needs a circular cut.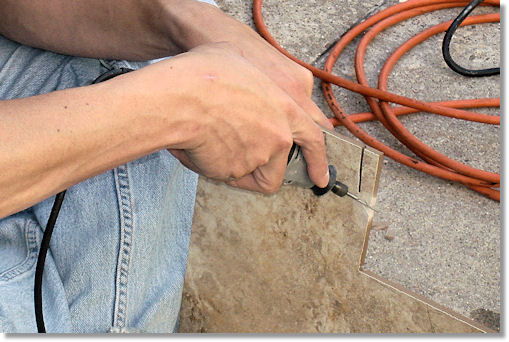 Teacher used his Dremel tool to make more detailed cuts, like around the sink water and drain lines. The Dremel tool is one of the best investments we've ever made – if your kids are ever in a pine car derby you NEED a Dremel!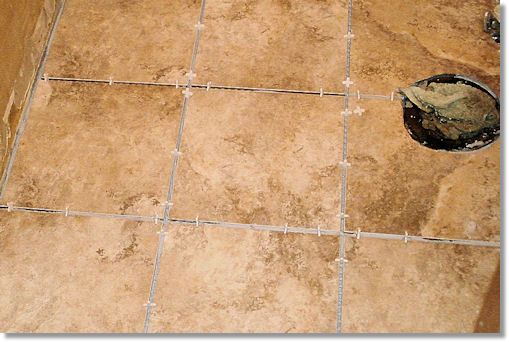 OK, so the bathroom isn't going to be Bionic, but it is gonna be awesome! I could tell that from the moment the first tile was laid. It's so pretty already, I can't wait to see the walls!