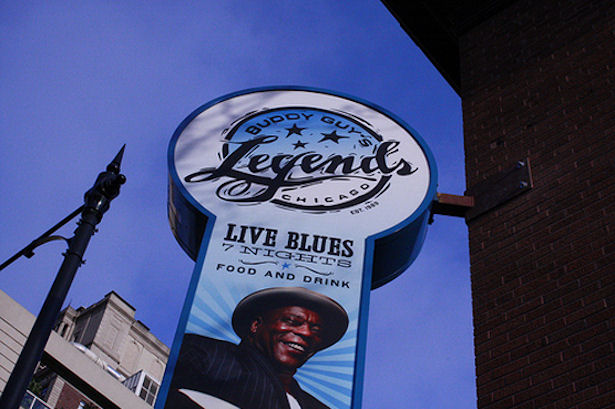 In the past we've usually had a picnic lunch in the park or on the bus the year it poured at lunchtime, but this year we had lunch at Buddy Guy's – a Blues nightclub.
Like most nightclubs, Buddy Guys used to be adults-only, but has recently started offering programs for school groups like ours. I wasn't sure what the policy was on photography so I didn't take all the photos I wanted, but I did snap a few.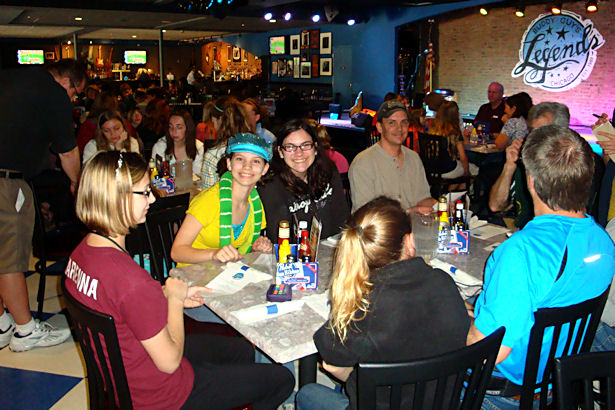 Usually our restaurant meals are pre-ordered and served family style ie, you help yourself from a common serving dish, but at Buddy Guy's we ordered off an abbreviated menu.
Gumbo with cornbread was the appetizer for everyone, but you could choose your own main course: Blackened Blues Burger, Damn Right Burger changed on our menu to "Darn Right Burger", Grilled Chicken Sandwich, or a Road House Salad.
By the way, the food was surprisingly good; I'd go back in a heartbeat!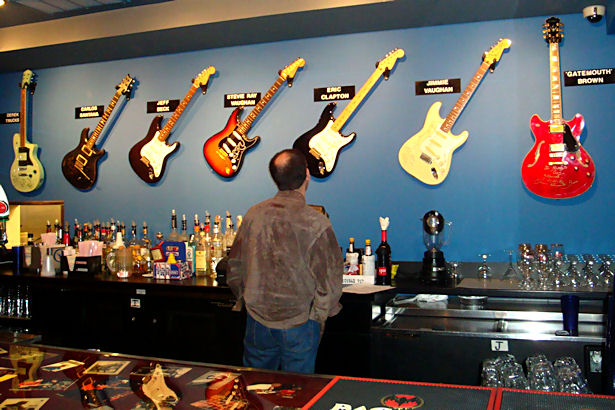 A long row of guitars, each with an identifying plate, is displayed along the walls behind the bar. Tony plays guitar and was fascinated by the collection.
The top of the bar is covered with photos of famous blues and jazz artists – old ones that the kids didn't know like Muddy Waters, and ones the adults knew but the kids didn't like Stevie Ray Vaughn, and Jimi Hendrix.
I was surprised to see photos of Eric Clapton one of my favorite artists with Buddy Guy; I didn't realize Eric Clapton was into the same genre of music, or that his career overlapped Buddy Guy's.
The club occupies two floors, and upstairs there were pool tables and walls lined with framed photos and memorabilia.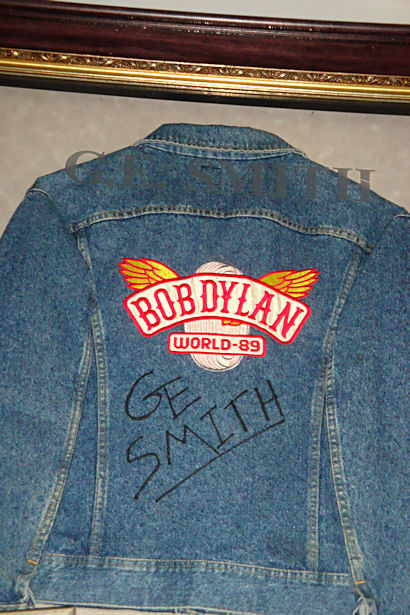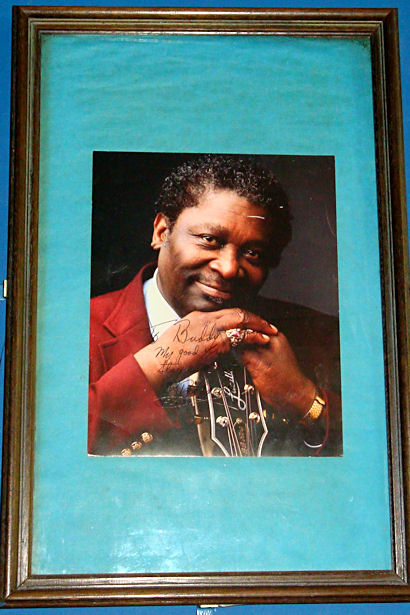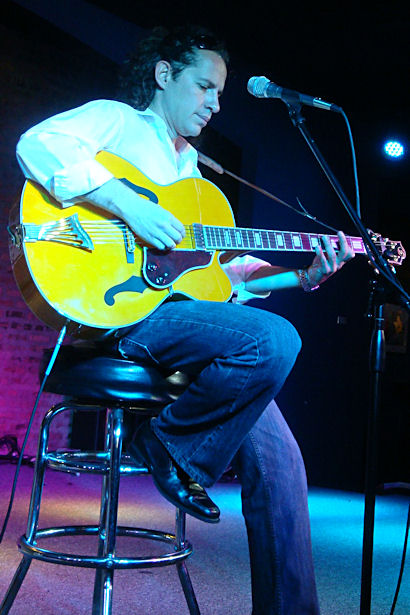 In addition to introducing the students to the rich history of music at Buddy Guy's, we also wanted them to experience live blues.
This artist – Guy King – performed the entire time we were there, and was very good. If you visit his site you can listen to some of his music. He did a mixture of original songs and familiar to us adults anyway blues tunes.
I'm sure the kids got more out of their lunch than full bellies!
To be continued…