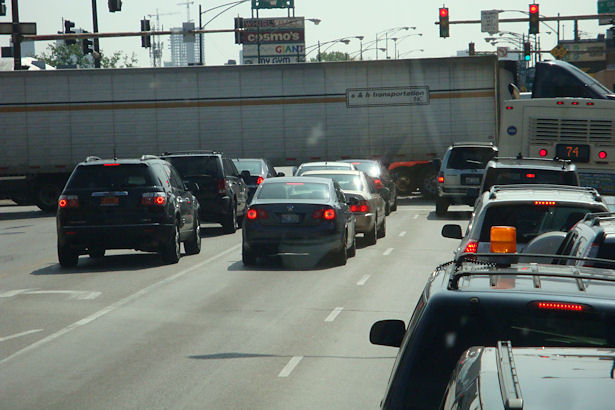 Are we there yet?
Hmmm, let's see… lots of traffic… tall buildings in the distance…
We're here!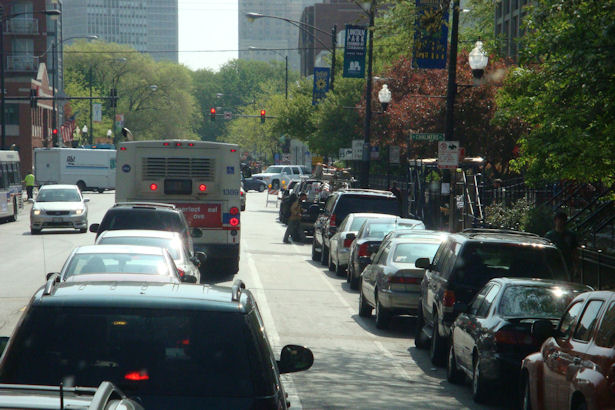 I love Chicago! Driving up a Chicago street equally lined with cars and trees, seeing skyscrapers in the distance, hearing the hustle and bustle of a busy city makes me so happy I bounce in my seat.
An excess of caffeine and need to find a bathroom might have contributed to the bouncing too, but I'll never admit it.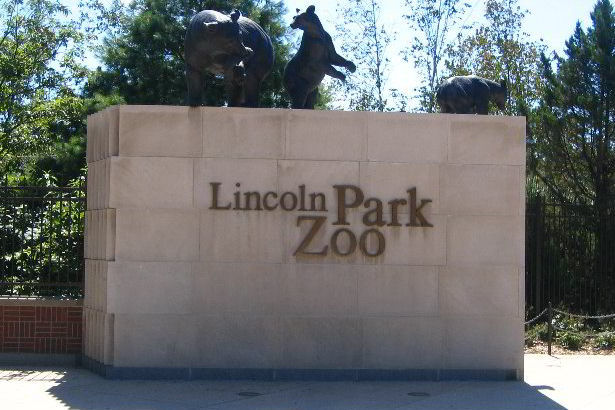 Our first stop was the Lincoln Park Zoo.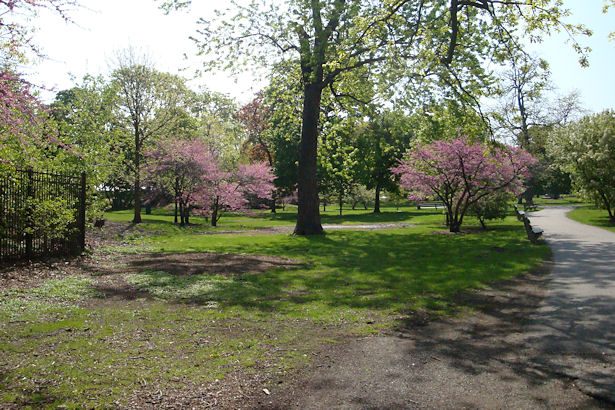 We were dropped off kitty-corner across from the zoo, where the view was incredibly beautiful. Chicago is always a week or so ahead of us in terms of the seasons, so the vibrant greens and colorful flowers were a welcome sight.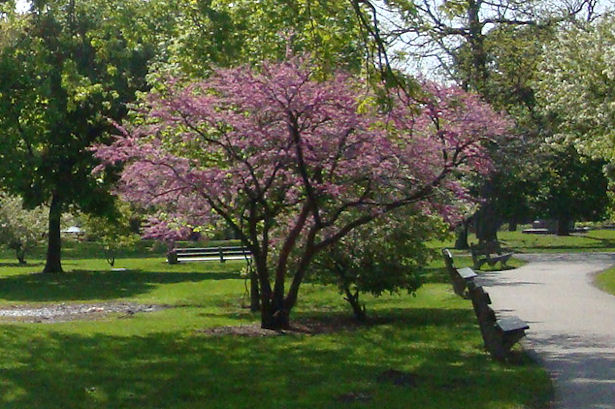 I almost wanted to settle down on a bench for for a while, but I was too excited about going to the zoo to delay.
The zoo has always been a special place for Teacher and me. When we were newly married we didn't have money to go out to eat or to the movies, but every so often we'd spend a day at a local zoo. Some of my favorite zoo memories are:
Locking the keys in the car at the Potawatomi Zoo and panicking until Teacher got them out.
Pushing College Boy's stroller through puddles and trying to win him a ginormous stuffed animal playing skee ball on another trip to the Potawatomie Zoo.
Watching the rhinos getting it on at the St. Louis Zoo not a sight for the faint of heart.
Taking Teacher's parents, College Boy and Princess to the St. Louis Zoo.
So many trips to the Zoo during the five years we lived in St. Louis that we had the park memorized
A child care field trip to the <a "Check Out my Local Zoo Now!" target="blank" href="http://www.greenvillezoo.com/">Greenville Zoo where it poured the whole time we were there.
Teacher's "employee appreciation" family day at the <a "Visit the Milwaukee Zoo's Website Today!" target="blank" href="http://www.milwaukeezoo.org/">Milwaukee Zoo, complete with family picnic and prizes for the kids.
Teacher walking next to me so I wouldn't freak out in the aviary and butterfly house at every zoo we went visited. I'm deathly afraid of birds and butterflies/moths – especially when they're fluttering near me.
I could go on and on, but suffice it to say that I love going to the zoo, and was excited about my first trip to the Lincoln Park Zoo!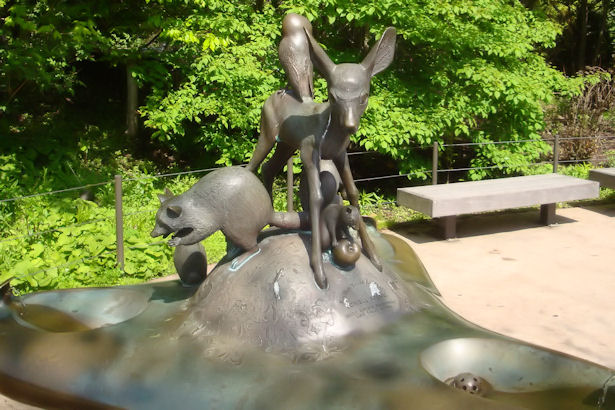 This here thing is called a "bubbler" in Wisconsin, but I understand other parts of the country call it a "water fountain." I've never understood why you'd use four syllables wa-ter foun-tain when two bubb-ler will do, but to each his own. In any case it's kinda cute and makes me think of Bambi.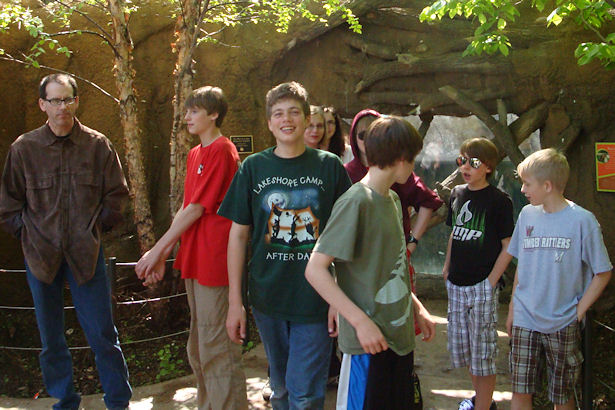 Once inside the zoo we broke up into our squads. Teacher and I ended up following this the motley crew chaperone Tony excluded most of the day.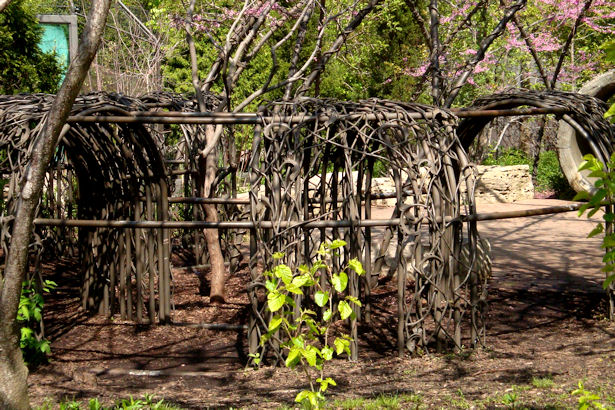 This tunnel made me think of Snow White – I must have Disney on my brain.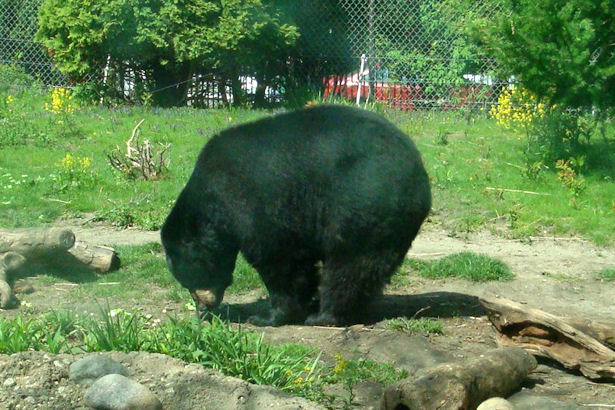 Like most kids, our group was in such a hurry that if they didn't see an animal immediately they went on to the next one. Teacher and I followed more slowly and were there when this black bear walk came into view. I think he's looking for a snack.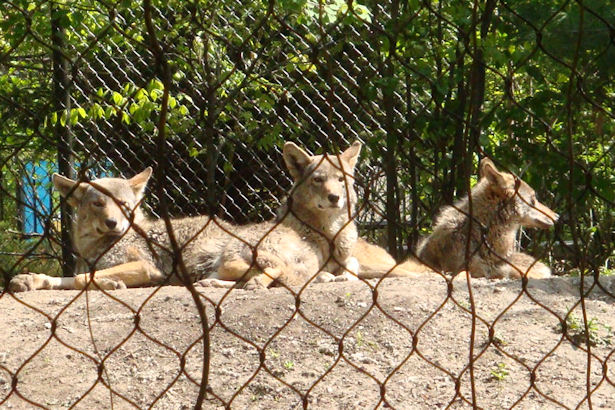 We also saw wolves resting on top of their hill. Some other kids were howling at them; obviously they're not impressed.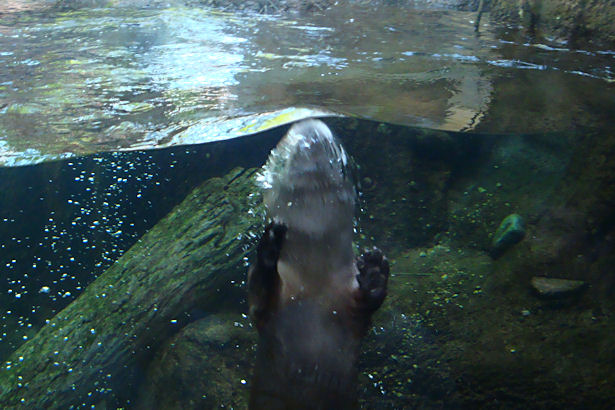 Our squad did stop to watch the otters play for a long time. In all my trips to various zoos I've never seen otters play as much as these did!
This one kept swimming down to the bottom of the tank, then toward the top next to the glass.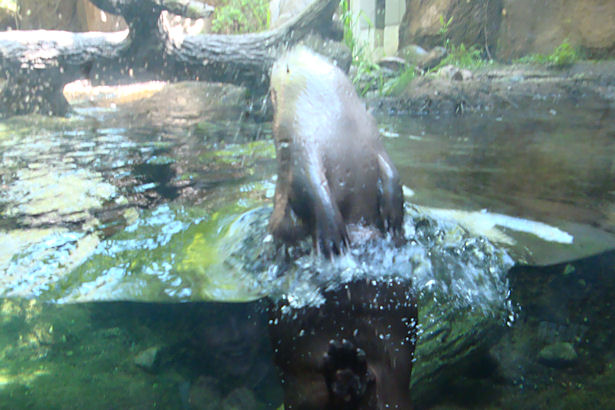 Right under the surface it pushed off the glass to do a backflip back through the air and back into the water.
It was SO cool!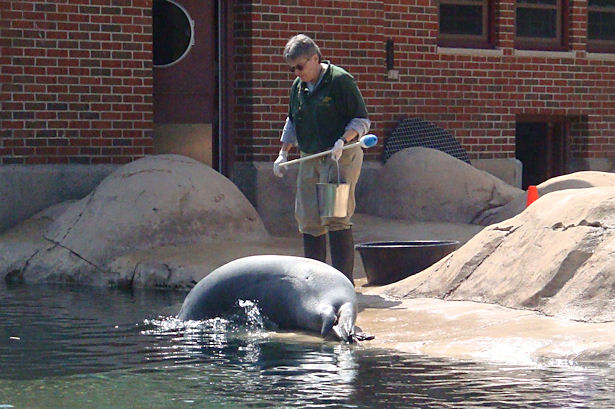 After leaving the otters we caught the last part of the sea lion show.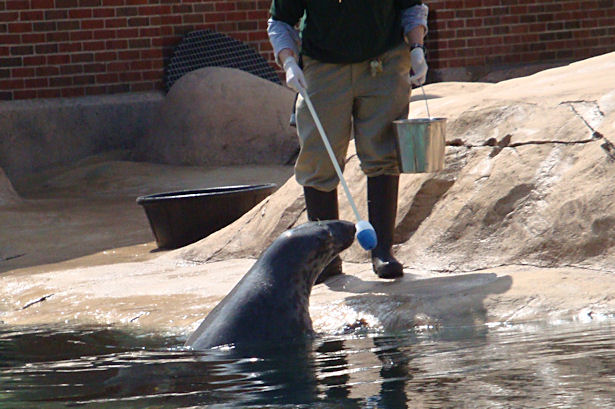 I wish our kids would respond as well to bribes as the sea lion did to the trainer's fish.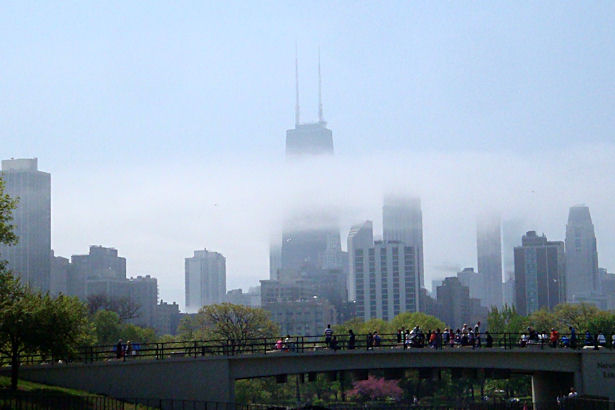 In the distance we noticed a layer of low clouds around the Sears tower.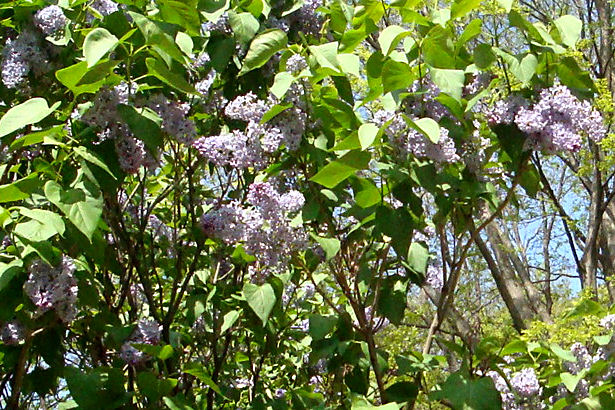 Lilacs are one of my favorite spring flowers; they smell soooo good! There always seem to be lots of lilacs wherever we are on our Chicago trip.
My grandma used to have three lilac bushes on the side of her garage: one white, one lavender and one dark purple. Our house came with two lavender lilac bushes in the back, but they're old and not doing well so I think we'll have to replace them soonish.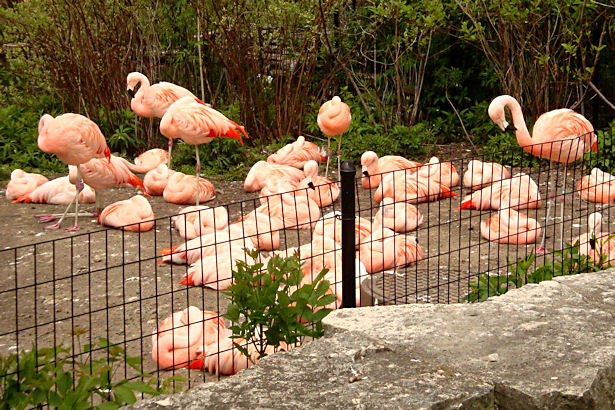 We rounded a corner and were greeted with a sea of pink – flamingos!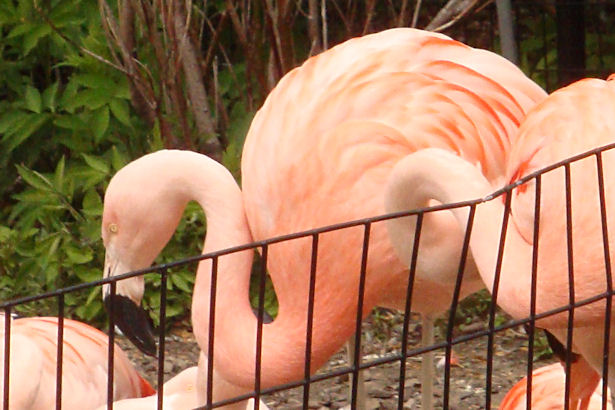 I'm not fond of birds, but flamingos are an exception, because they're pink and don't fly. At least I don't think they fly… do they?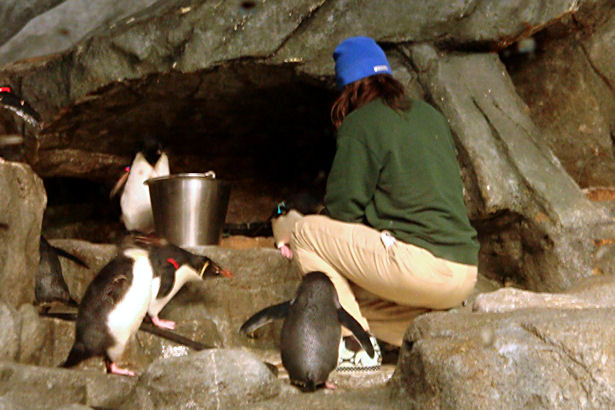 College Boy's favorite: penguins! I have a lot of respect for the zoo workers – kid poo is bad enough, I wouldn't want to be cleaning up penguin poo.
This bear isn't impressed by us humans. Poor thing, he looks utterly bored; I think he needs a friend. Not that I'm volunteering or anything!
On the way out we passed this lady who was singing "You are my Sunshine." The little girl apparently knew the song because she started singing along with the lady. It was the neatest moment – I wish I'd thought to video it.
Good thing it's time for lunch; I'm HUNGRY!
To be continued…