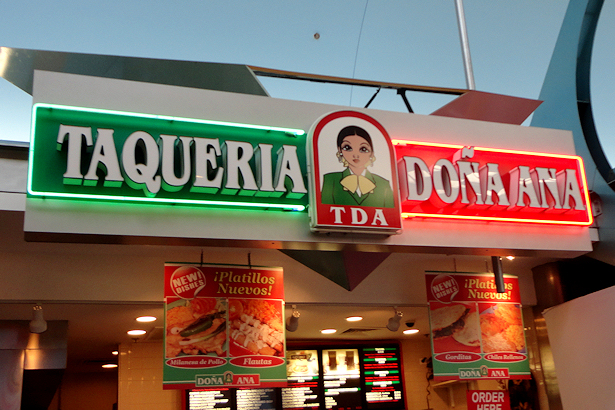 Every year we stop at the same mall to have lunch before hitting Great America. This Taqueria opened a couple of years ago and it's been something I look forward to every year.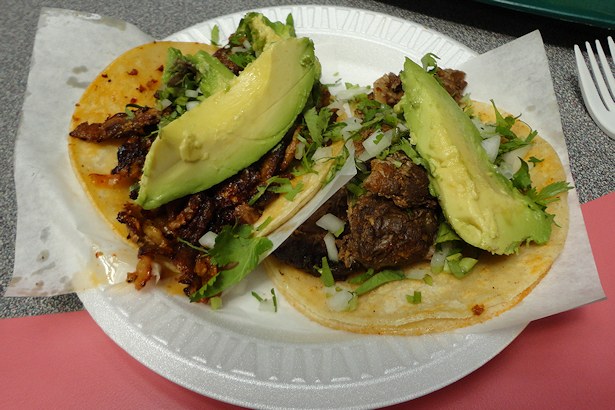 Mmmmm… I got Barbacoa and Carnitas aka slow roasted beef and pulled pork tacos; Mexican style, of course. Mexican style = onions and cilantro. American style = lettuce and cheese. Look at those avocado slices!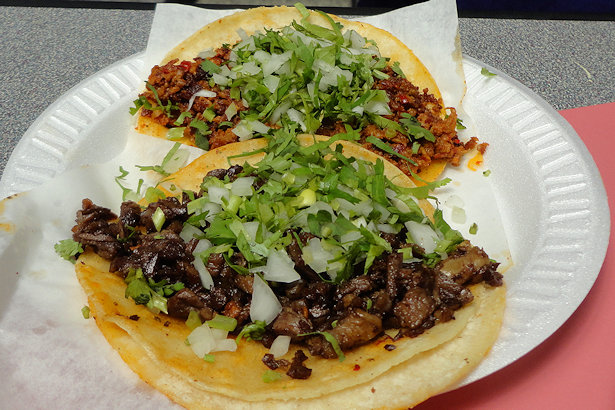 Teacher got Steak and Chorizo spicy pork sausage tacos; Mexican style also. Oh so yummy!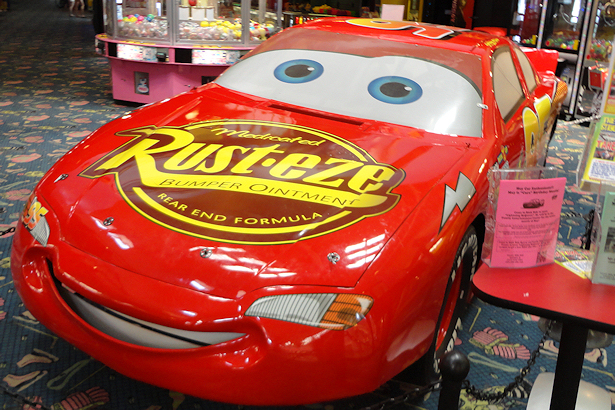 After lunch we had a little time to walk around the mall and found a life-size Lightening McQueen car in the arcade.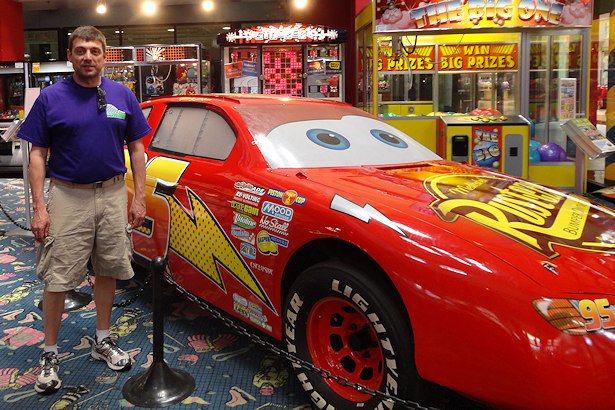 Since Little Guy is still obsessed with Cars I thought he'd enjoy a photo of his dad with Lightening.
Then it was back to the bus, and on to Great America!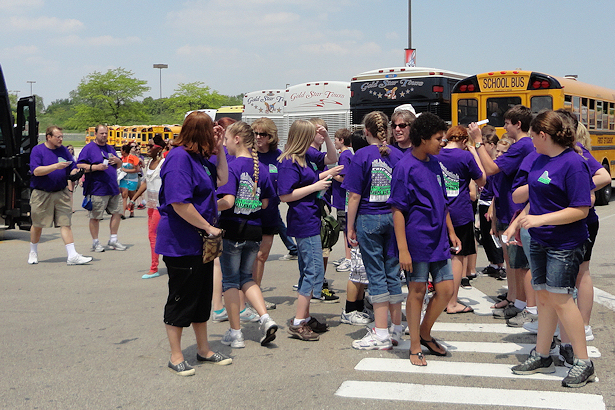 The first thing is figuring out who's going with who. There are squads and chaperones assigned for the trip, but the kids can switch groups as long as both sets of chaperones agree. Teacher had two boys in his squad, but we ended up with an additional four kids and an extra chaperone.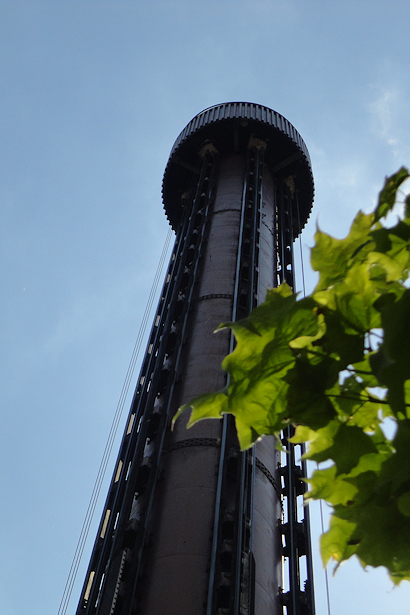 The first ride they wanted to go on was the Giant Drop. I'm not a fan of heights, and had gone on the Edge many years ago so I opted to skip this one. The rest of the group and I went on the Ricochet similar to the Scrambler instead.
Are you guys ready for this?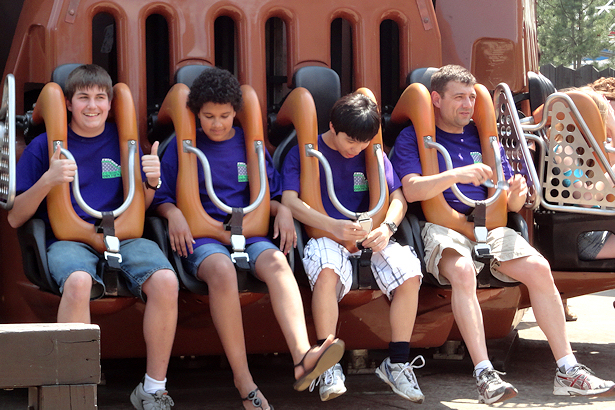 Are you sure?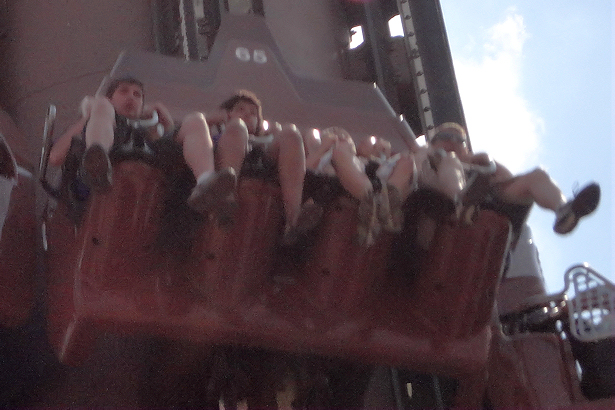 There they are, caught in mid-fall! Sorry for the poor quality; I'm surprised I was able to catch them on the way down in the first place.
They said it was fun.
I'll take their word for it.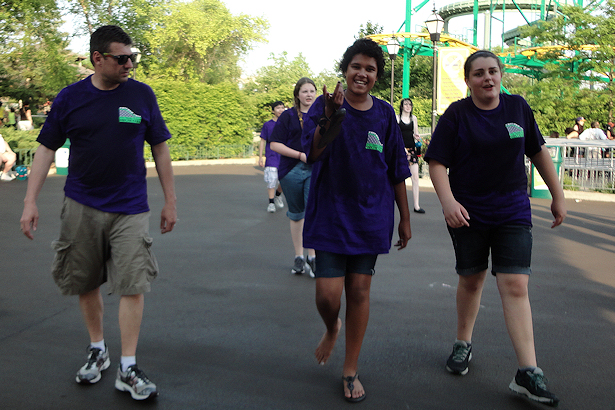 The kids wanted to go on the Roaring Rapids, and Teacher agreed to go with them. The other chaperone and I had a nice chat while we waited for the rest of our group to return. We go to the same church but hadn't had a chance to get to know each other before this. I really enjoyed getting to know her and wish I'd done so earlier since her family is transferring to another church this fall.
But I digress…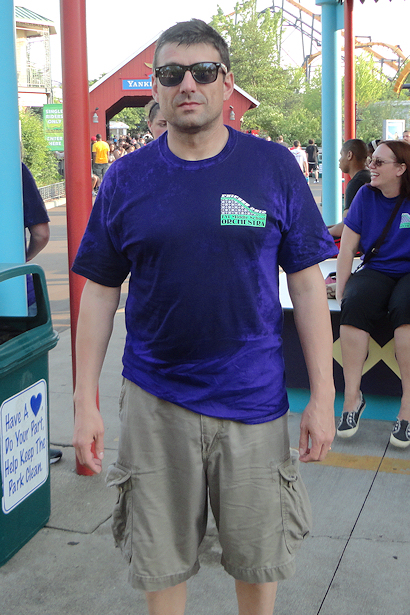 Teacher is so great – no matter what the kids want to ride he's right there with them. I'm so lucky to have such a great guy!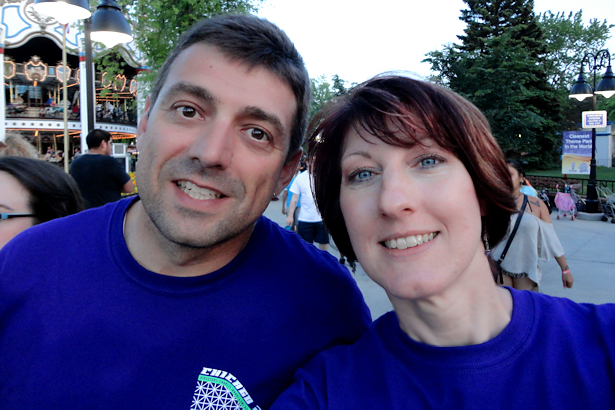 What a great ending to a great two days!
I wonder what'll happen during next year's Chicago Trip…