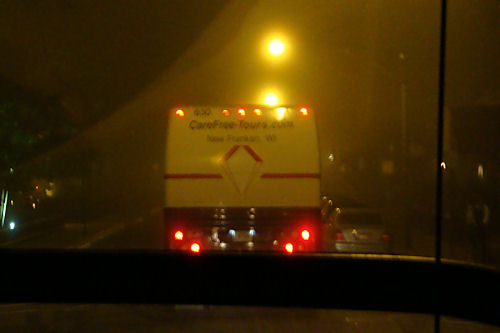 We followed Bus One through the misty dark to the hotel. The kids were much quieter and more subdued than they were when we started the day over sixteen hours ago.
When we arrived at the hotel Teacher and the other official Bus Packers unpacked the luggage and snacks.
Once the luggage was ready, room keys were handed out to chaperones and last-minute instructions were given. As the kids filed off the buses they seemed to get their second – or third – wind. Bummer, I was hoping our group would want to go straight to bed.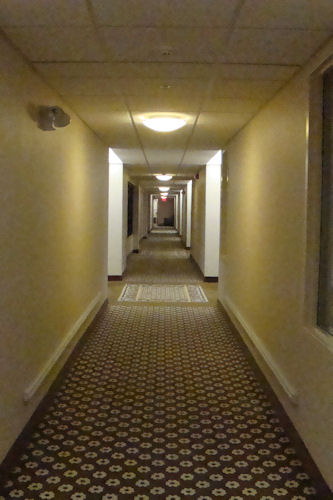 We arrived at the hotel a little later than planned so it wasn't long before the pool was closed and it was time to usher the kids to their rooms.
The halls are empty – finally we can go to bed!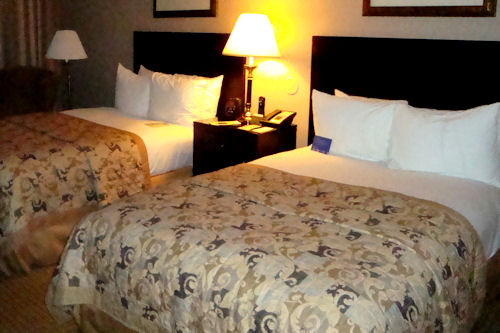 Teacher and I were more than ready for a good night's sleep!
To be continued…