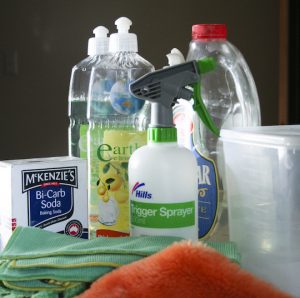 I love it when our home is clean, but sometimes it gets so messy that I don't know where to start. Then I found these great tips and tricks for getting your home ready for the holidays. Since I've read them already I'm going to start cleaning while I'm still inspired. Enjoy!
The holidays are a time for meeting with family and friends, but many people want to ensure guests arrive to a clean house. While schedules can become crunched when the holidays approach, it's also a great opportunity to clean up. Here are a few tips.
Time to Declutter
After the holidays, people often find themselves overwhelmed with new clutter. Before presents are unwrapped, take an inventory of your home to find items you can throw away. It's also a great time to donate as families in need often look to secondhand stores and charities to find presents for others. Decluttering ensures you have plenty of space for new items you pick up during the season.
Cleaning the Closet
Holiday-related items sit most of the year in storage, and they often make it difficult to access items placed behind them. Use this opportunity to pull other items out of the closet to clean. Just vacuuming the floor and dusting can lead to improved cleaning, but it's also worth considering whether to hang on to stored items. It's also a great opportunity to consider whether to add shelving or other storage.
Dusting
Dust accumulates near ceilings and in other areas we rarely access, and holiday decorations sometimes require people to access these areas to hang items. Because of this, the season is great for dusting hard-to-reach areas while you have ladders or stools pulled out. It's also worth checking if spots need to be cleaned or painted before guests begin showing up.
Focus on the Kitchen
Large meals are a staple of the holidays, so make sure you have everything you need to prepare your family's traditional dishes. Again, it's a great time to consider decluttering or upgrading your kitchen equipment. Give surfaces a thorough cleaning to give yourself ample space for cooking and to make post-meal cleanup a bit more straightforward.
Unused Rooms
If you have family staying for several nights, spend some time in the rooms where guests are staying. Simply vacuuming and dusting can make a room more inviting for guests and help you keep your entire home looking great. Pay special attention to guest bathrooms, which will be easier to clean when everyone leaves if you also clean them before visitors arrive.
The holidays are time to relax, but they're also a great opportunity to give your home a thorough cleaning. Use the season as a chance to consider decluttering and focusing on areas that may have been neglected. If you don't feel like doing this yourself you can always hire a cleaning service like Handy.com (home cleaning in New York City)
I hope these tips help you get ready for the holidays!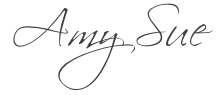 Photo: "Cleaning Items" by Barbara Olson on Flickr. Cropped and resized by me. Used under Creative Commons 2.0.