While we were window shopping downtown Angel Face had seen a shirt she wanted to get before we went home. After visiting the light house we headed downtown so she could get her shirt.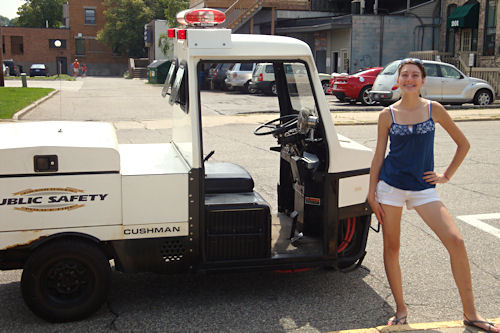 After parking the first thing we saw was a Public Safety vehicle. Angel Face insisted on having her photo taken with it. I think she wanted it for her Facebook.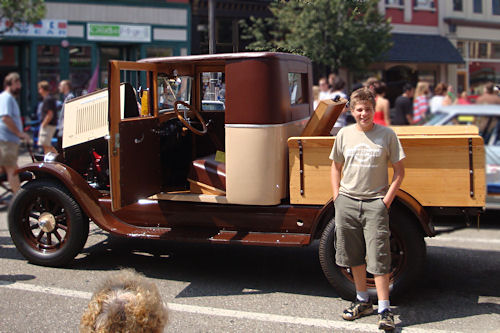 We didn't realize there was an antique car show going on. Jo-Bear thought this old truck was really cool.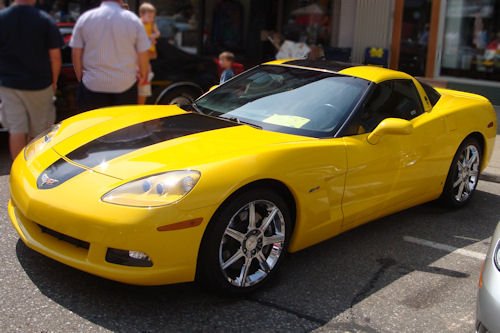 Angel Face has flashier tastes.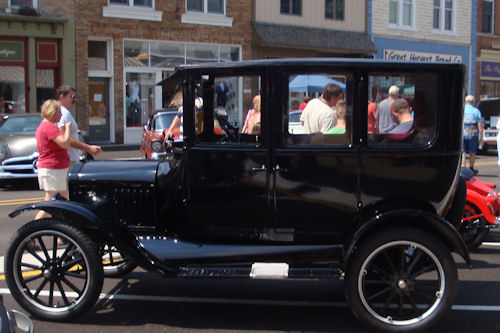 Z-Man and Little Guy were excited by this antique because it's like the "grandma car in Cars!"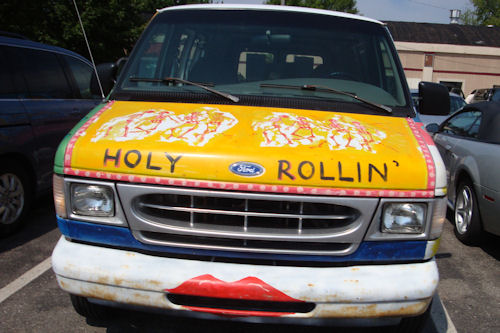 On the way back to our van we saw this one. I don't know how we missed it the first time…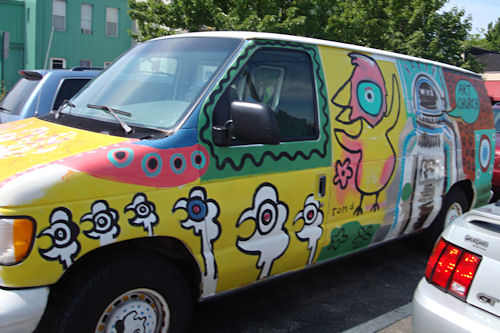 Simply amazing…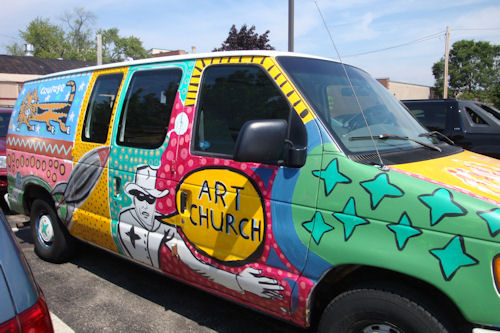 I really don't know what to say… and that's not at all like me!
One last place we had to visit before going home is Miss Lisa's.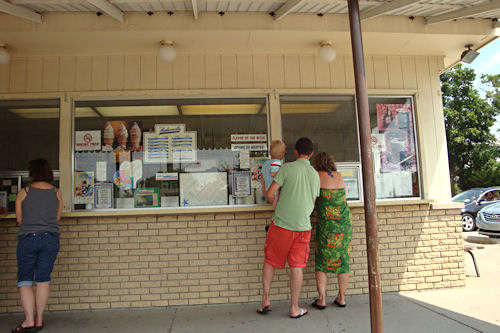 Miss Lisa's isn't fancy, but it's cheap – and yummy!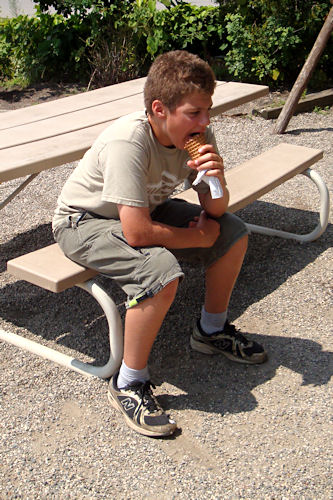 Jo-Bear was too young to remember, but Miss Lisa's was our favorite ice cream place when we lived in Grand Haven.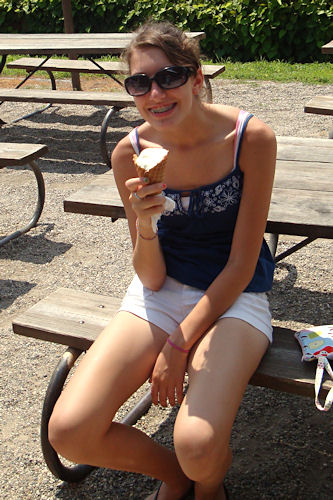 I wonder if Angel Face remembers her carpool driver occasionally stopping at Miss Lisa's on the way home from school.
During the summer Teacher used to suggest Miss Lisa's as a special treat after we'd been to the beach.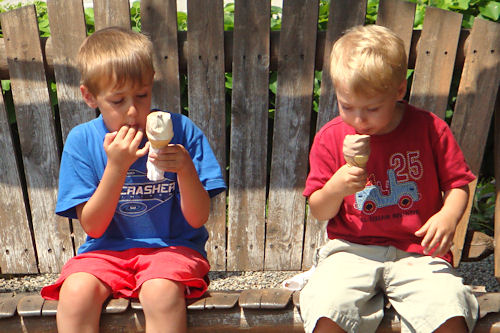 The little boys are just happy to have ice cream.
"Finish up guys, it's time to hit the road!"