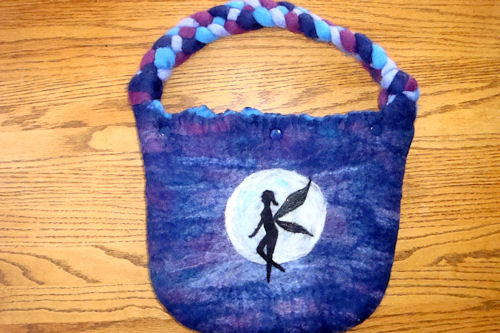 This is my brand spankin' new purse; made by my friend Shadow.
Shadow owns Felt Fusion, and one day while I was browsing her gallery I fell in love with this purse. Well, not this particular purse, but one just like it.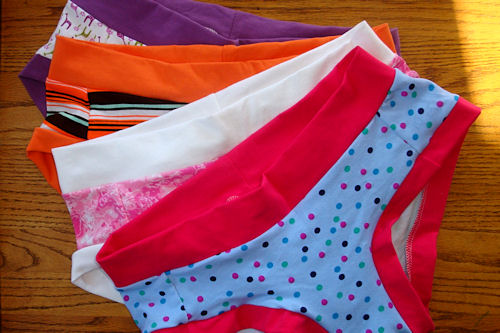 I first "met" Shadow several years ago when she purchased some of my cloth diapers. When I started making Dundies she purchased those from me too. These are some of Shadow's Dundies – just like me she likes stripes, dots, and bright colors.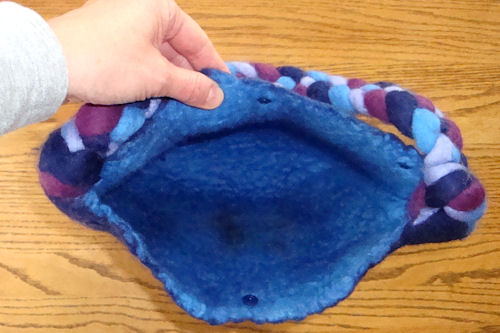 I asked Shadow if she'd make a fairy for me, except bigger and with a shorter strap. She agreed, even though she'd never made one the size I wanted.
It's needlefelted, which I don't know much about except that it uses wool yarn and seems like a LOT of work. I don't know what I expected, but it's soooo much softer than I expected; I can't stop petting it! I added the snaps so when I pick up my purse upside-down and that's a definite WHEN, not IF it won't scatter my lip balm, coupons, tissues, gum, wallet, and other miscellaneous junk across the floor.
That's not a stain inside the purse, just a spot where the yarn is darker.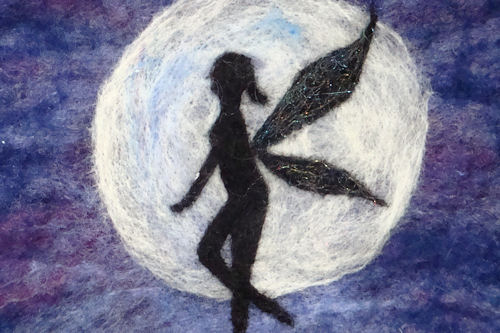 The colors are what first caught my eye, but the fairy captured my heart. Shadow even included some iridescent fibers in the fairy's wings – she knows how much I love sparklies!