When we moved to Wisconsin over eleven years ago we needed a high chair for Jo-Bear to replace our old one that had died and been left behind. Auntie Elle came to the rescue; first lending, then giving us their high chair.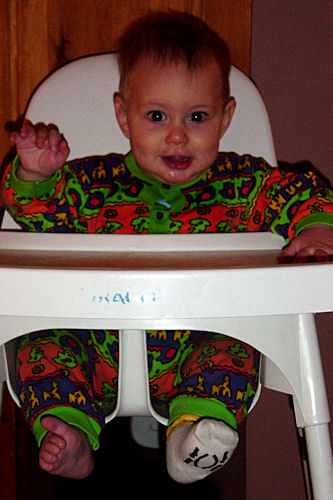 How I loved that high chair! The seat was small enough and had high enough sides that the kids couldn't climb out, the tray went elbow to elbow and fit all the way up to the child's belly to help keep food off the floor, and after tossing out the padded vinyl insert it was a dream to clean.
The day it broke I almost cried, until I realized I had an excuse to buy a new one!
That weekend I started my search for a replacement high chair. I didn't think it would be hard; I didn't want anything special, just a molded plastic seat that would be easy to clean and a decent meaning cheap price.
I quickly discovered that "simple" and "inexpensive" are not the current trends in baby items. I found reclining high chairs, padded frou-frou high chairs, expensive high chairs, chairs with entertainment built in, chairs that would do almost everything except feed and change your baby for you.
Where were the simple, plain high chairs?
Teacher, ever the long-suffering chauffeur, drove me from store to store to store. We hit all the department stores in the area, the resale stores and several rummage sales, but I couldn't find what I wanted.
I posted on Facebook and someone suggested Ikea. We don't have an Ikea in our area so I've never been to one, but many of my online friends rave about Ikea so I thought it was worth a try.
Finally insert the Hallelujah Chorus I found what I was looking for: a simple, plain, easy-to-clean, no-bells-and-whistles, inexpensive high chair: the Ikea Antilop.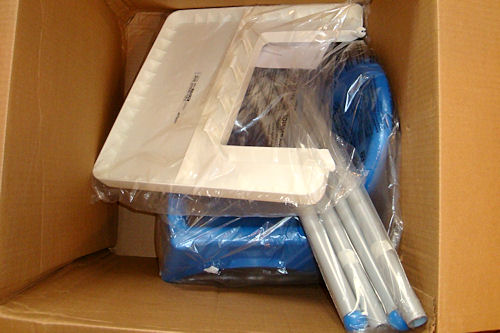 It didn't take long to arrive once I'd ordered it.
Hello, beautiful!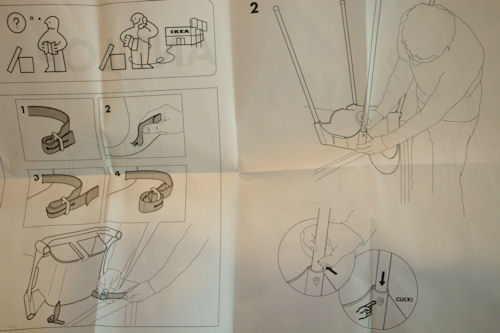 I wanted "simple" and I got it – assembly couldn't get much easier unless it came pre-assembled!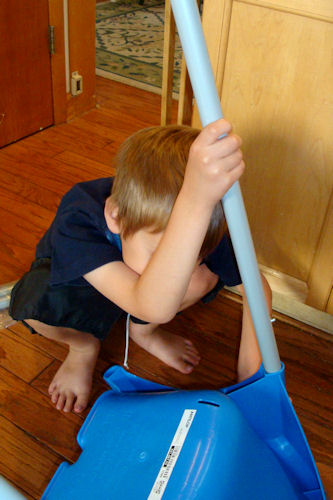 So easy even a five year old can do it.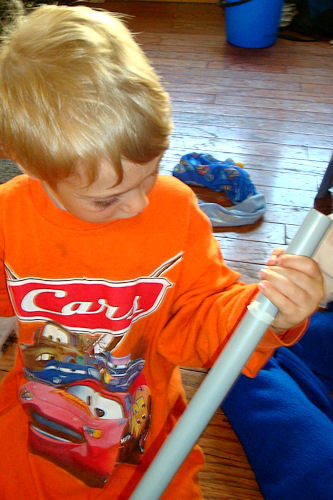 So easy even a three year old can do it!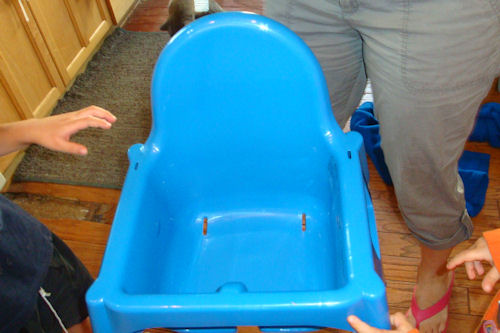 Almost done, we just need to add the straps.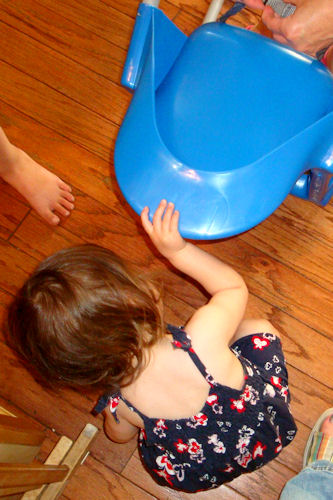 Peanut had to get into the action too. "What do you think of your new high chair, Peanut?"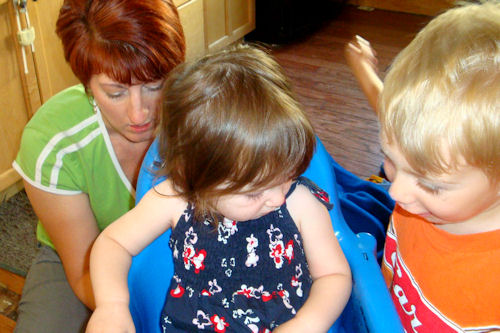 "Want to give it a try?"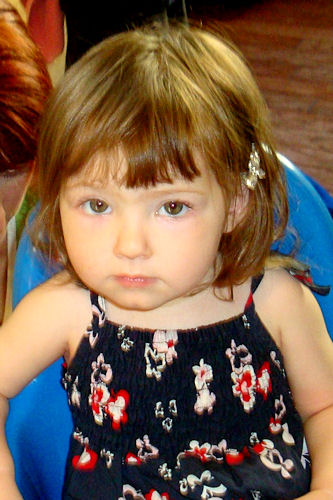 I think that look means that she likes it. At least, that's my interpretation of it.
What do you think?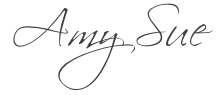 ***Update April 2012 – IKEA has recalled certain Antilop high chairs because the safety straps could unexpectedly come open. Visit the IKEA Antilop recall page to see which high chairs are affected, and to find out how to get replacement straps.***