I'm no spammer, as my recent attempts to promote my Blackhat Fish contest post proves.
I thought I'd pop in to the other contestants' posts and leave a comment linking to my post, but you know what? It's hard to come up with comments that include links and don't look like spam! Plus most of the comments are moderated so I doubt they'll get approved.
And apparently some blogs don't support html tags in the comments. I'd been using the url in the post but I think that "http://www.myhappycrazylife.com/blackhat-fish" looks stupid in a comment. On the other hand, the blogs I tried to use html code in didn't support it so my comment looks even stupider. I'm used to looking stupid – it happens on a daily basis – but I was so hoping to look halfway competent among the pros. (Sigh.)
Oh well, what can you do when you're a guppy swimming among sharks. At this point I just hope I don't get eaten!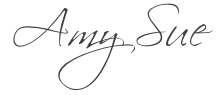 Photo Credit: David Hegarty on Flickr. Reproduced under Creative Commons 2.0.