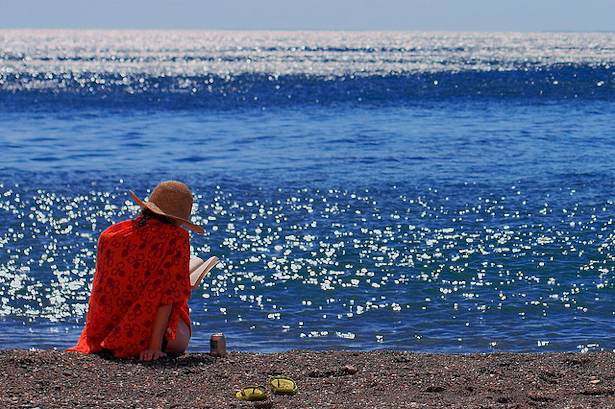 The other day Princess, Angel Face and I were sitting at the dining room table chatting, as we enjoyed a rare "girls' lunch date" together. The topic turned to summertime beauty, and as the girls shared their challenges and asked for advice, we came up with some Summer Beauty Do's and Don'ts that we'd like to share with you:
1. Don't Suntan. Ever.
"You're so white!" Angel Face said to Princess, comparing arms. "That's because I always use sunscreen; I don't want to get skin cancer," Princess replied. I wish I'd been as smart as she is when I was her age. When I was a teen my friends and I slathered ourselves with baby oil and spent long hours laying in the sun, trying to get the perfect tan. Since my fair German-heritage skin doesn't tan I spent many summers alternating between lobster red skin and yucky peeling skin. Nowhere near the look I was going for! Princess never inherited my tanning obsession; she's perfectly happy to stay lily white all summer. Angel Face is a different story, the darker she is the happier she is. Luckily, Angel Face doesn't have to be as stupid as my friends and I were, she can find her perfect tan with tanning lotion. Sure, we had tanning lotion when I was younger, but most of them turned you Oompa Loompa orange instead of Sun Goddess tan. Today's tanning lotions really do produce a nice tan color, even on my fair skin. Don't flirt with skin cancer; use sunscreen for safety and a tanning lotion for color. Someday you'll be glad you did!
2. Do Hydrate your Skin
"It's so nice today — better than how hot it was last week! When we had the AC on my skin got all dry and gross," Angel Face said. Both of the girls have inherited my sensitive skin which gets just as dry from summer air conditioning as from winter heat. I've learned that the solution for dry skin is the same in summer as it is in winter: apply a hydrating lotion daily, exfoliate regularly in the shower, using a loofah, shower "pouf" or exfoliating body wash, and drink lots of water. Drinking water is the best way to hydrate skin in summer and winter. Aim for at least 1/2 ounce of water per pound of body weight, and plan to drink more when you're sweating a lot and when you're having alcoholic or caffeinated beverages. The girls know I like a nice cold margarita, mojito or iced latte in the summer, and I always make sure to drink an extra glass of water for each alcoholic or caffeinated drink I have. Princess told Angel Face that coconut oil is great for hydrating skin; simply massage a small amount into your skin after showering. I can't wait to try it!
3. Do Protect your Hair
"Hey Mom, how do you keep your hair color from fading in the summer?" Princess asked next. Princess and I are currently redheads and red dye fades notoriously quickly, so this is a tough one. Since she loves hats and looks cute in them I suggested she wear one of her hats whenever she's outside in the sun. I hate wearing hats and don't look cute in them so I use a shampoo and conditioner with UV protection made for color-treated hair. You can use a shampoo and conditioner with UV protection to keep untreated hair from fading in the sun too. We're usually too busy with soccer to go swimming much, but if you're at the pool often keep in mind that the chlorine in swimming pools is very hard on hair. Be sure to wash the chlorine water out of your hair and apply a nourishing conditioner after a dip in the pool, and consider weekly deep-conditioning treatments to help keep your hair looking its best. Angel Face said that one of her friends uses olive oil on her hair. She said to warm about 1/2 cup of olive oil in the microwave and massage small amounts through the hair until it's worked into all the hair. Cover with a plastic shower cap or large plastic bag. After 30 min shampoo the olive oil out of the hair and finish with a light application of conditioner.
4. Do Pamper your Feet
"My feet are so dry and gross, and the polish keeps peeling off!" Angel Face complained, plopping her feet on the table. Good thing we were done eating by now! I have the same problem, which is not cool when you live in flip-flops and sandals all summer! I told her that I apply a nourishing lotion to my feet every night before going to bed. I also make sure to get a pedicure regularly all summer long; at-home pedicures are just as good as salon pedis, but cheaper! I've also given up going barefoot outside except for walking barefoot on the beach. Not only does it make my feet more rough, I always end up with broken toenails and chipped polish. I either do it myself or one of the kids trips over or steps on my feet. When I've got something on my feet they're a little more protected from abuse. My favorite way to exfoliate my feet is to walk barefoot on the beach! But since we don't live near a beach or go to a beach often, I put water in the sandbox and walk around in there for a while. It may look silly but it works!
5. Do Shave the Smart Way
"Did you ever go for a pedicure and realize you forgot to shave?" Princess asked. "That's so embarrassing!" I think it's happened to lots of women, and it is really embarrassing. Over the years I've learned that a great shave lasts long, which is why I've switched from plain soap and a disposable razor to Satin Care Passionista Fruit Shave Gel and the Venus Embrace razor. Before trying the Satin Care Shave Gel and the Venus Embrace I honestly hadn't given much thought to my shaving tools, but now I'm hooked! The rich formula of Satin Care Passionista Fruit Shave Gel leaves my skin soft and satiny smooth every time I shave, and I love the sparkling scent of juicy, fresh fruit first thing in the morning. The Venus Embrace has five blades plus a Ribbon of Moisture for a super-smooth shave, and a soft grip handle for great control. When I shave with Satin Care Passionista Fruit Shave Gel and the Venus Embrace razor I get a comfortable and close shave that lasts. It was kind of weird to talk about shaving with the girls. I'd never brought it up before because I didn't know when the right time would be, or what to say. I wish I'd known about the Venus tips for Moms when the girls first started shaving, but it's never too late to learn something new, right?
6. Do enter this Sweepstakes for a $50 Visa Gift Card
I'll bet a $50 Visa Gift Card would help you achieve your summertime beauty goals! To enter the sweepstakes, simply answer the following question by leaving a comment below:
What's the best beauty tip you have shared with your daughter to prepare her for the summer, or share your funniest beauty mishap for the chance to win a $50 gift card!
Rules:
No duplicate comments.
You may receive (2) total entries by selecting from the following entry methods:
a) Leave a comment in response to the sweepstakes prompt on this post
b) Tweet about this promotion and leave the URL to that tweet in a comment on this post
c) Blog about this promotion and leave the URL to that post in a comment on this post
d) For those with no Twitter or blog, read the official rules to learn about an alternate form of entry.
This giveaway is open to US Residents age 18 or older. Winners will be selected via random draw, and will be notified by e-mail. You have 72 hours to get back to me, otherwise a new winner will be selected. The Official Rules are available here.
This sweepstakes runs from 7/26 – 8/23
Be sure to visit the Venus brand feature page on BlogHer.com where you can read other bloggersí reviews and find more chances to win!
Have you checked out the Life Well Lived section of BlogHer.com? There are some great tips and expert posts on everything from Looking Your Best to Getting Happy and Getting Organized!
Good luck, and have a beautiful summer!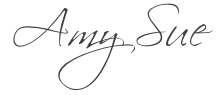 Photo Credit: A Day at the Beach by Vassil Tzvetanov