It's here! My Winter 2018 Beauty Box arrived, and it is FABULOUS!
But, before I show you all of those goodies I figured I should post about the Fall 2017 Beauty Box first. Fair is fair, right?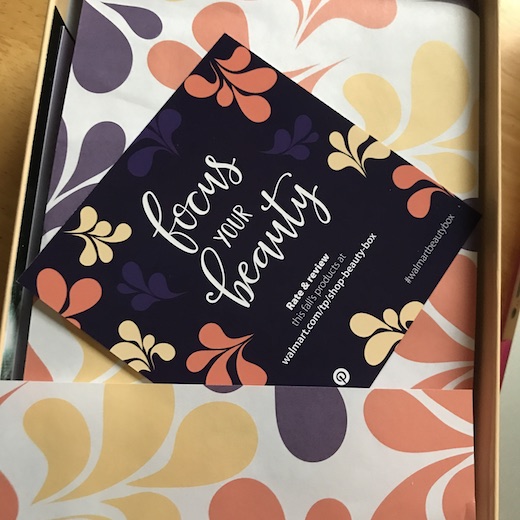 The colors and design of this box really appeal to me, which is weird because I'm usually not into orange.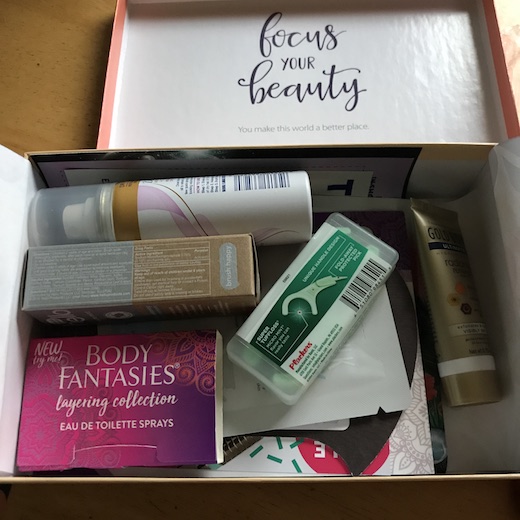 The first look is always exciting. I love surprises! One of my 2017 New Year Resolutions was to use all of the samples that I'd accumulated. I didn't quite make it, so this year I'm planning to give away any samples I'm not totally in love with. Check back in a year to see how that went.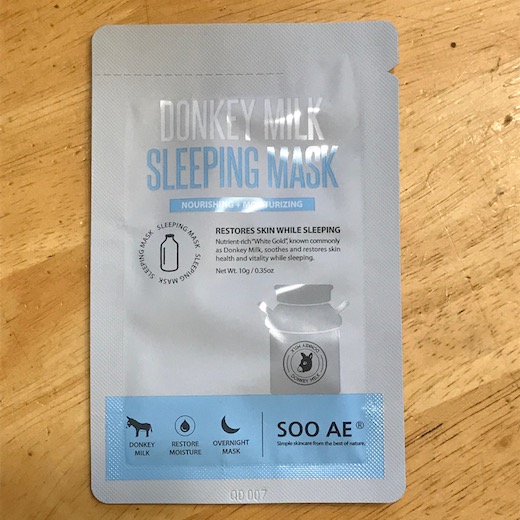 Soo Ae Donkey Milk Sleeping Mask
This mask looks great but the idea of donkey milk freaks me out. Princess loves her donkey milk masks so this went to her.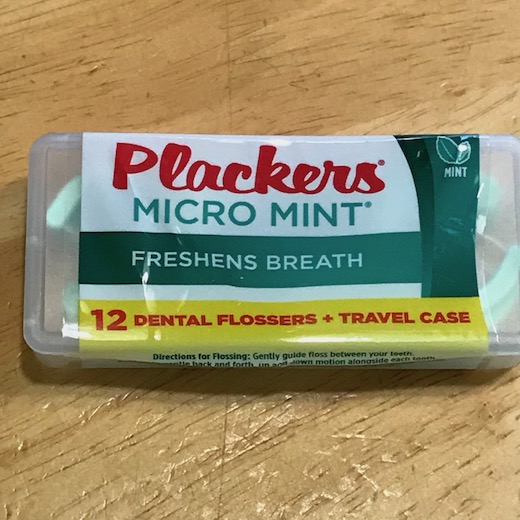 Plackers Micro Mint Dental Floss Picks
When I saw these I knew I had to give them to Jo-Bear. He's become a dental hygiene fanatic over the past few years and even briefly considered a career in dentistry. And among other hilarious things, he apparently said " I love brushing my teeth…" while under sedation to have his wisdom teeth removed. These went into his stocking.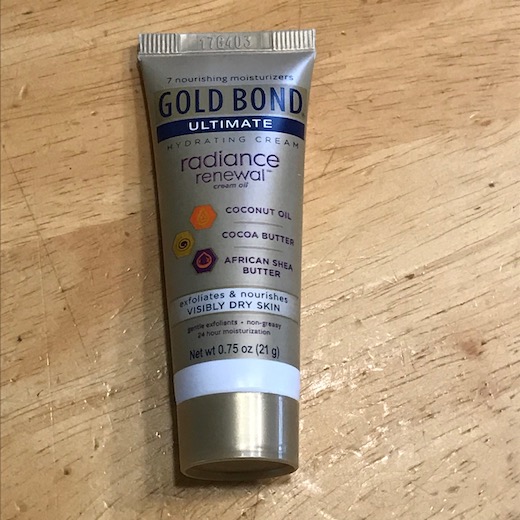 Gold Bond Ultimate Radiance Renewal Cream
To me, Gold Bond is an "old people" brand when I hear "Gold Bond" I automatically think "Medicated Powder" so I wasn't terribly excited about this lotion at first, but I totally changed my mind after trying it. It's rich but not greasy, and absorbs quickly, with a light, fresh scent. I'd definitely buy this again.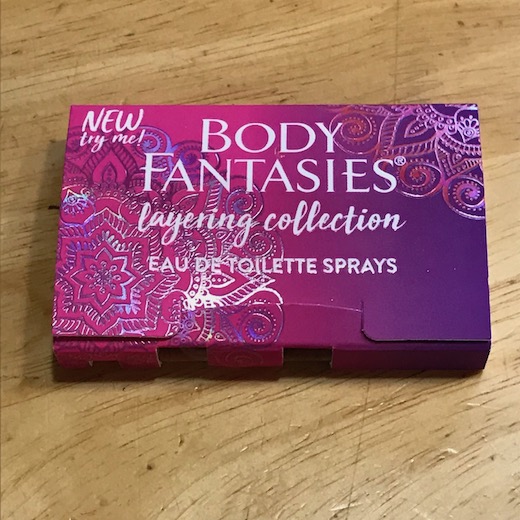 Body Fantasies Layering Collection
Because of my allergies I don't wear perfume or body spray much anymore, but I thought I'd give these a go. "Sparkling Musk" is lightly musky, not overwhelming, and a little floral. "Romantic Petals" is more floral and a little fruity. I prefer layering the two scents but would also wear "Sparkling Musk" alone. These are staying with me!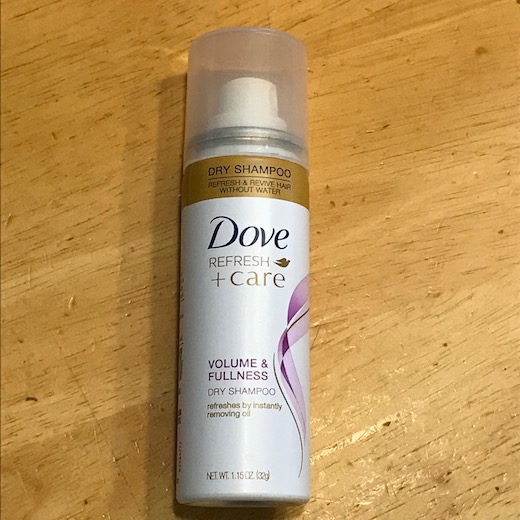 Dove Refresh and Care Dry Shampoo
Now that my hair is longer and purple I only shampoo it 2-3 times a week. Sometimes I use dry shampoo in between, but I try not to because I don't like the way it makes my hair feel. Angel Face likes dry shampoo and uses it more than I do so this went into her stocking this year.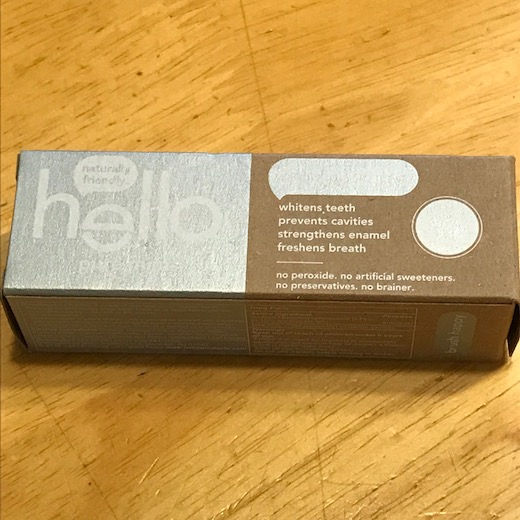 Hello Pure Mint Extra Whitening Fluoride Toothpaste
I love the idea of a natural toothpaste without all the chemicals and junk in it, but until now I hadn't found one I could stand the taste of. This toothpaste isn't as minty as my usual Colgate Sensitive, but the mild mint taste is pleasant and it leaves my teeth feeling clean and fresh. I was especially happy to see a sensitive formula and will definitely be trying it out!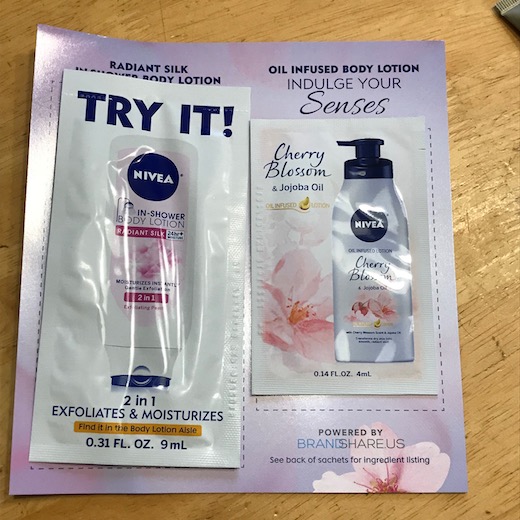 Nivea Radiant Silk in Shower & Cherry Blossom Body Lotions
As I've said before, I'm not a fan of in-shower lotions, but I did like the cherry blossom body lotion a lot. It was moisturizing, with a light floral scent that wasn't overwhelming. Since Princess loves in-shower lotions I gave her that half of the sample.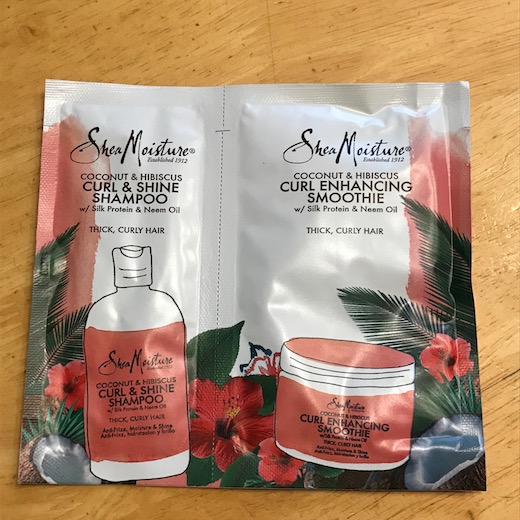 Shea Moisture Curl Enhancing Coconut & Hibiscus Shampoo & Smoothie
I've tried Shea Moisture products before and really like them, but since I like Angel Face even more this sample went into her stocking too. She was really excited to try it because she likes Shea Moisture products too.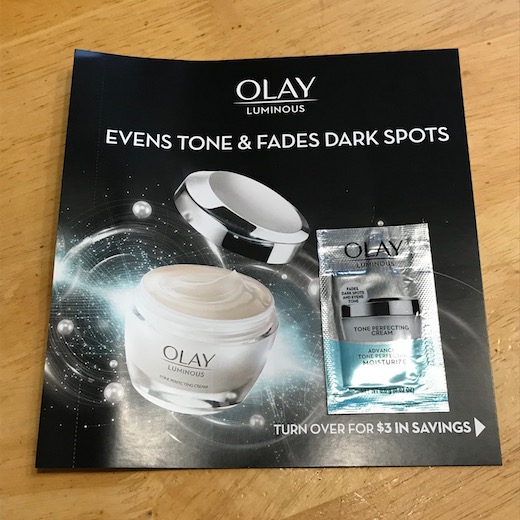 Last but not least, Olay Regenerist Tone Perfecting Cream
My grandma used Olay products so they always seem "old fashioned" to me, like Gold Bond, but I decided to give it an honest try anyway. It takes weeks and weeks to see the results of products like this so it's hard to know how well it'll work from a one-time sample. I can say it has a pleasant smell, absorbed quickly for me, and didn't irritate my sensitive skin always a worry when I try something new. I don't plan to go out and buy it, but if I received another sample I wouldn't give it away. I guess that's a good sign.
So that was the Fall 2017 Walmart Beauty Box.
The mail hasn't arrived yet today so I'm hoping the Winter 2018 Beauty Box will come today. I can't wait – I have to go check again RIGHT NOW!