Seeing as how my Winter Beauty Box is going to arrive any day now I figured I should probably post about the Summer 2017 one first. "Time keeps on slippin', slippin', slippin' into the future…" Right?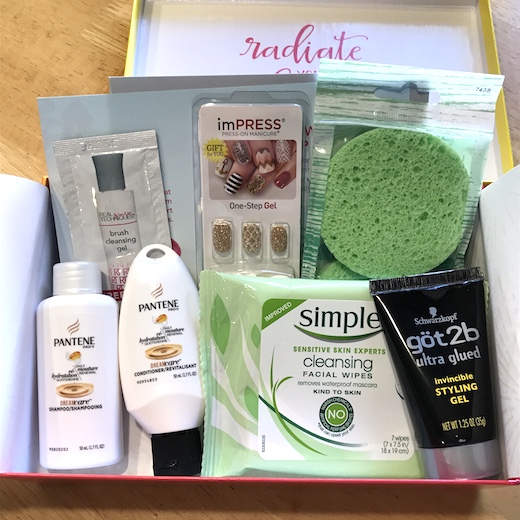 This time there were more things I loved than things I wasn't thrilled with. Can't complain about that!
Pantene Pro-V Daily Moisture Renewal Hydrating Shampoo and Conditioner
I remember when Pantene was brand new and had the hottest actresses in their ads. Remember Kelly LeBrock "Don't hate me because I'm beautiful…" Gotta love the 80s. First, I was glad to see both shampoo and conditioner because you don't know how the system will work for you unless you try both together. These worked great on my hair, leaving it soft and shiny. I've never been fond of any of Pantene's scents, but the products work so great I can overlook that. Definitely a keeper!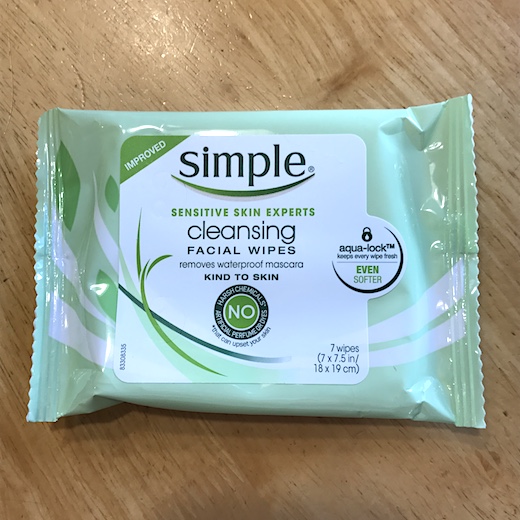 Simple Sensitive Skin Cleansing Facial Wipes
I never use facial wipes but Angel Face LOVES them so these went right to her. She's tried them before and loves them so she was thrilled to get some more.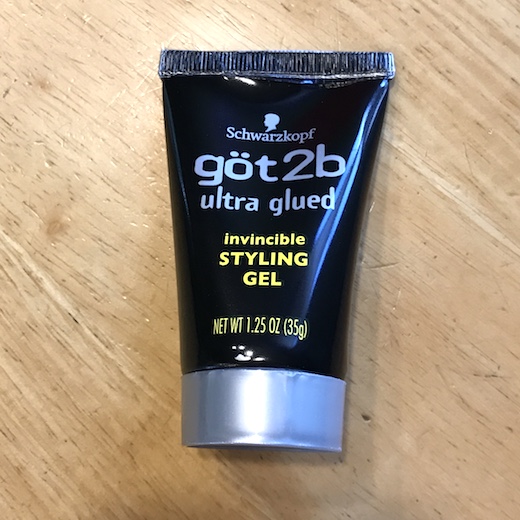 Got2b Ultra Glues Invincible Styling Gel
If I'd gotten this when my hair was short I definitely would've tried it, but it's not right for my hair right now. I passed this on to Jo-Bear who's gotten into "doing" his hair lately. It looks great on him.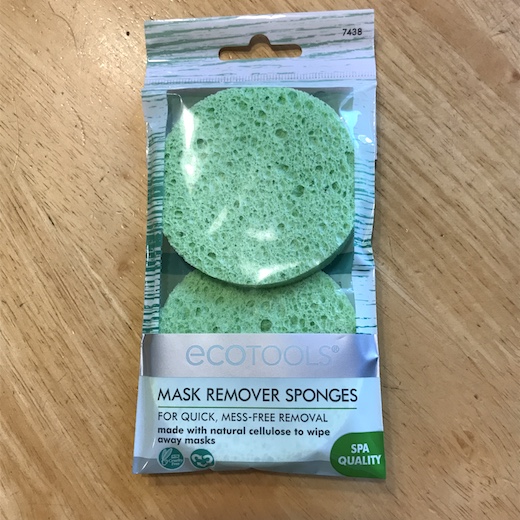 EcoTools Mask Remover Sponges
Princess is more into masks than I am and has more time to do them than I do and totally raved over these when she saw them. So of course I gave one to her and saved one to try myself. I've always used my hands or a washcloth to remove masks but this sponge did a much better job. It removed the mask easily and is so soft it didn't irritate my skin. I'd buy these.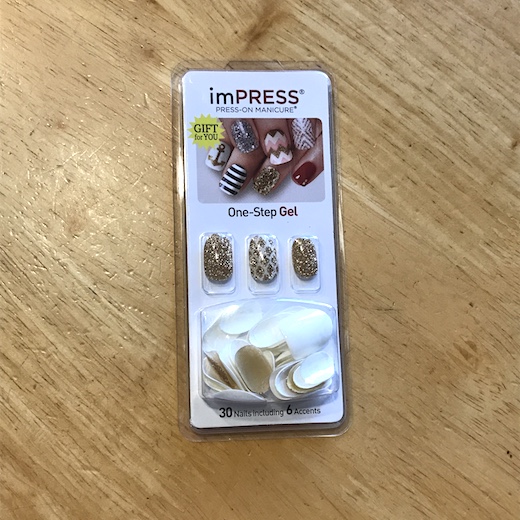 Impress Press On Manicure
The first time I tried press-on nails was in the late 80s, for a formal event with Teacher. It was a disaster. I wasn't used to longer nails and they kept getting caught on things and pulling off. I've never been interested in trying them since, so these went to Princess. She's got pretty nails and has better luck with press-ons.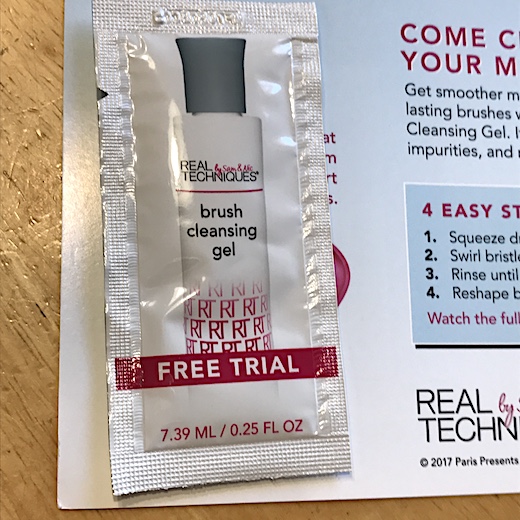 Real Techniques Brush Cleansing Gel
I love makeup, but not as much as Princess who's not only into the makeup itself, but is an expert in the brushes too. She considers me a complete heathen because I've always used any old soap to clean my brushes, not that I clean them very often. I know she's rolling her eyes at me right now. However, this sample may reform me! I cleaned a brush using dish soap then cleaned it again with the Cleansing Gel and was shocked by how much makeup was still in there! Gross!! It's super easy to use, rinses cleanly, and left my brushes soft, not stiff like some soaps have. I'll definitely buy some of this.
Tha-tha-that's all folks! I hope you enjoyed exploring these products with me. I can't wait for Winter 2018 to arrive!