Yesterday the guys got a great start on tearing the old siding off the house. College Boy was off work today so he came to help.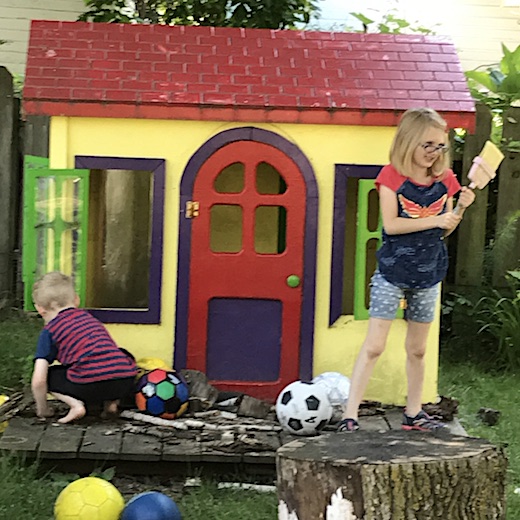 Love Bug and Caesar Boy came along. Aren't they getting big?!
There's Teacher up on the ladder again.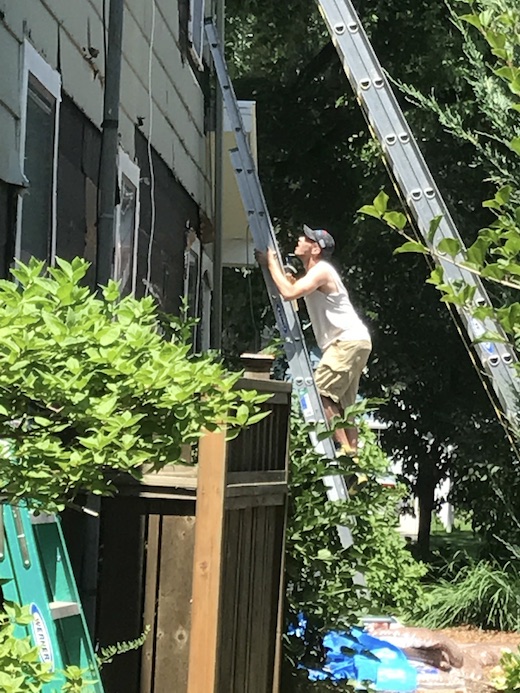 And there goes Jo-Bear too. He climbs up and down like he was born on a ladder. I can verify that he wasn't!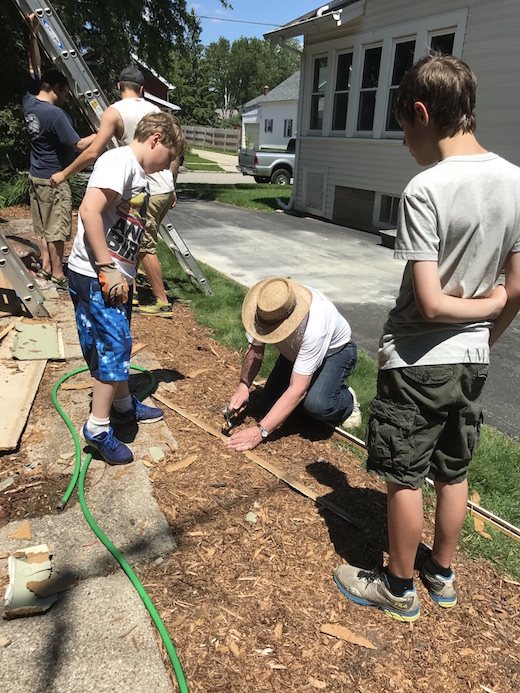 Grandpa is teaching the boys how to take nails out of the wood. I love this photo because I remember my grandpa teaching my brothers and I how to do stuff like that. Z-Man and iMatt ended up being really good nail-removers.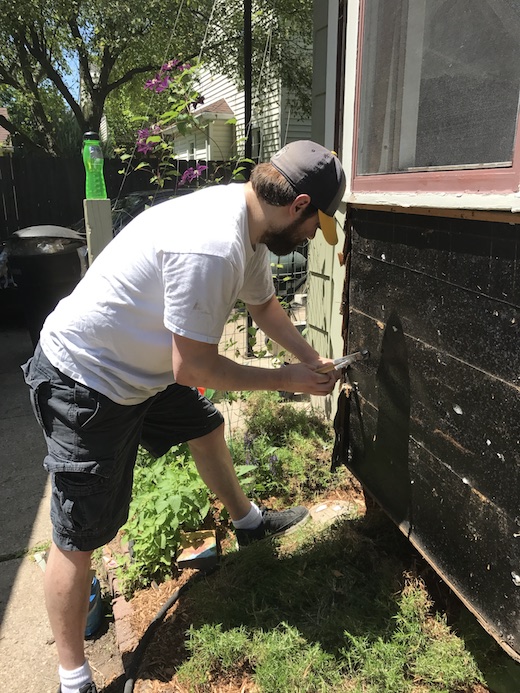 College Boy vs Nail. I know who's going to win, and it ain't the nail!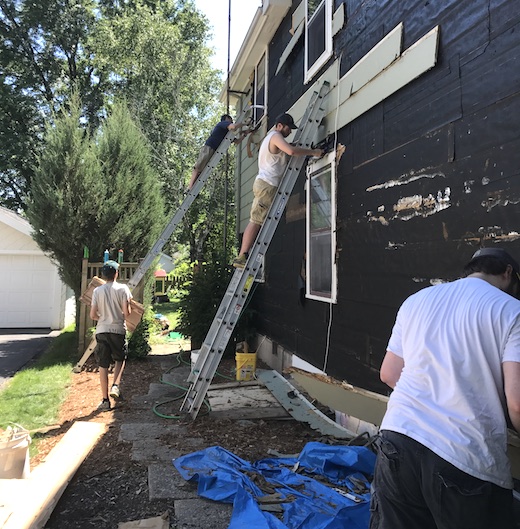 The family that works together… gets the work done more quickly so we can enjoy the Fourth of July sooner.
This shows how easily the siding breaks. I'm no She-Ra, but I still did this with my bare hands.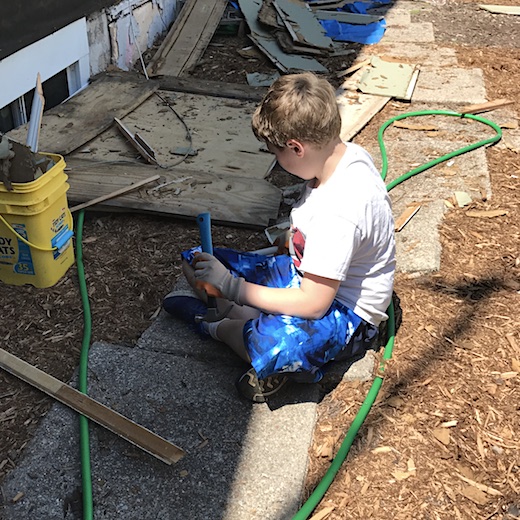 iMatt would rather be pulling siding off the house than picking it up from the ground.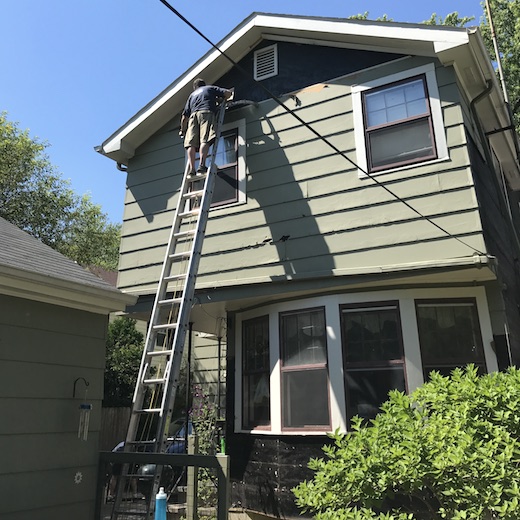 College Boy inherited my dislike for heights so he did the bottom part and now Teacher's starting on the top part. It's a lot more work than you'd expect – just climbing up the ladder, not falling off, and climbing back down again wears them out.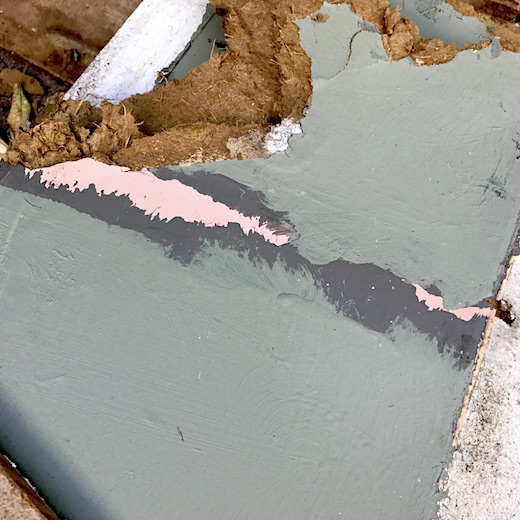 Apparently our house has been at least 5 different colors. The white and yellow were before our time, but it was pink when we bought it. Yes, we bought a pink house, a la John Cougar Mellancamp style. We first painted it grey, then most recently green. I'm going to miss the green, but I like what's replacing it too.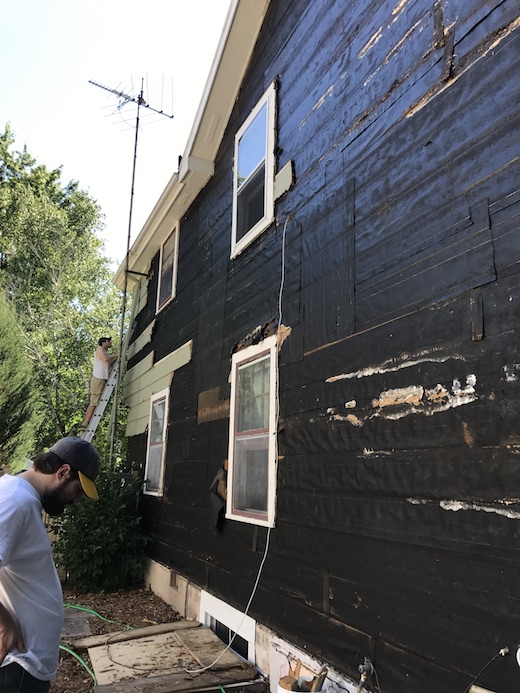 It looks like they're about ready to start packing it up for the day. I'd better get inside and start cleaning up – we're hosting Fourth of July supper and fireworks!
More to come…