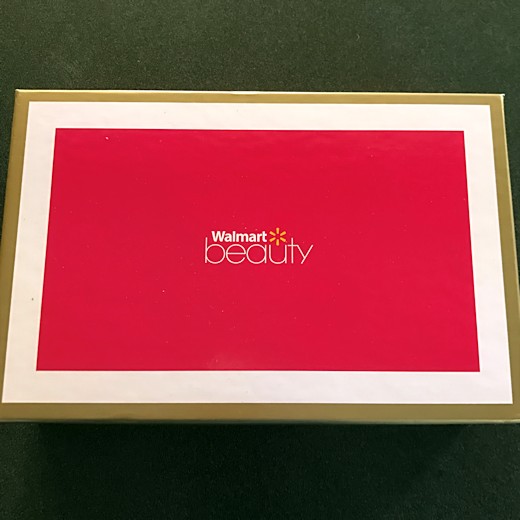 Woo hoo – my Spring 2017 Walmart Beauty Box is here! And it's hot pink, which is almost as good as purple.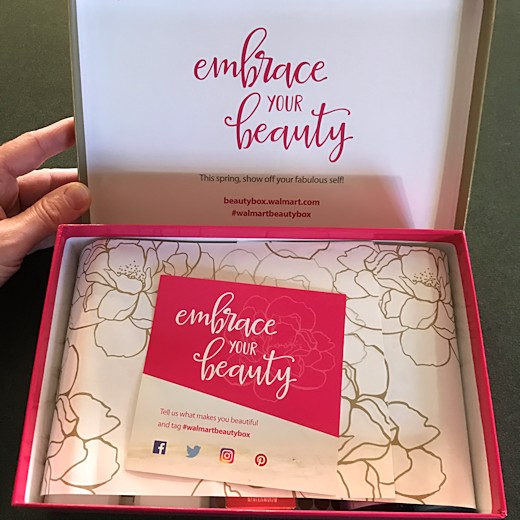 The packaging is really pretty, I can't wait to see what's inside…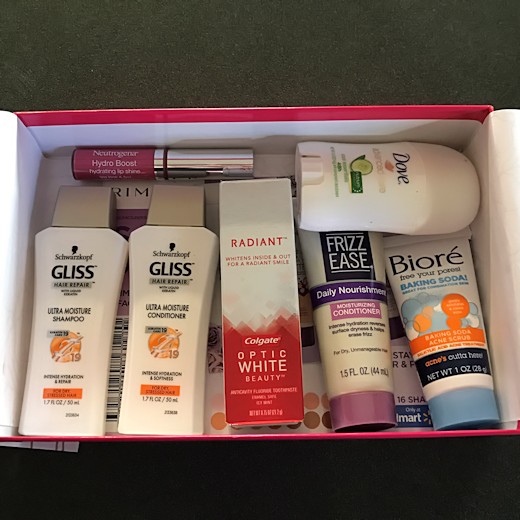 Look at all the goodies… I can't wait to try them all! And since one of my New Year Resolutions is to use up the samples I've accumulated, I'm not going to wait. Consider this Resolution kept!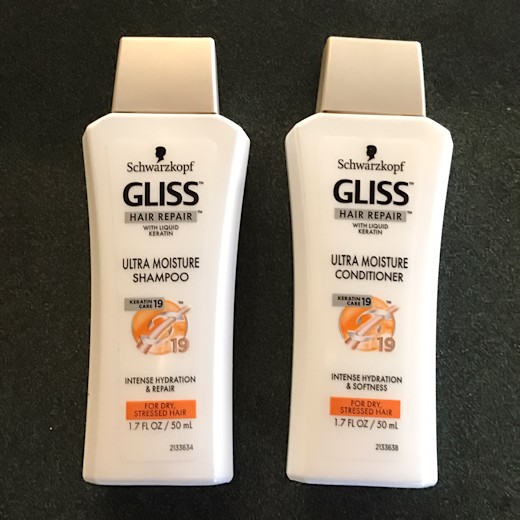 Gliss Hair Repair Ultra Moisture Shampoo and Gliss Hair Repair Ultra Moisture Conditioner.
I have "fuzzy" hair with fly-aways popping up all over. No matter whether I blow or air dry, curl, straighten or neither, but the Gliss shampoo and conditioner really made a difference. The shampoo didn't lather up much the first time I used it, but I think that's because I've been going 3 days between shampoos. Gotta keep the purple highlights vibrant! The second time I shampoo'd with my Aveda before the Gliss and got tons of lather. The conditioner seemed to work just as well both times – I had less fly-aways than usual, and my hair felt super soft and silky. It doesn't have the best scent, but I'd rather have a product that works great and smells "meh" than the other way around.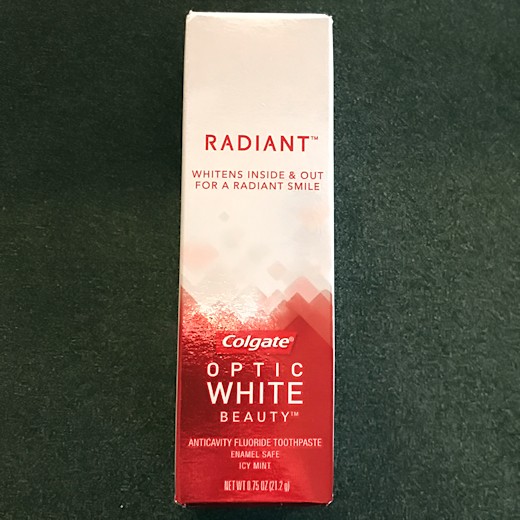 Colgate Radiant Optic White Toothpaste.
I received the High Impact version of Colgate's Optic White line in the Fall 2016 Walmart Beauty Box. I have sensitive teeth and the box warns that it could cause or worsen tooth sensitivity, so I used it in the mornings only and my usual toothpaste at night. The Optic White did whiten my teeth but also made them more sensitive, even just using it once a day. Since the Radiant version has the same warnings on the box I assume it will act the same way, so this tube is going to Jo-Bear. He liked the Optic White so much that he used mine up so I'm sure he'll like this one too.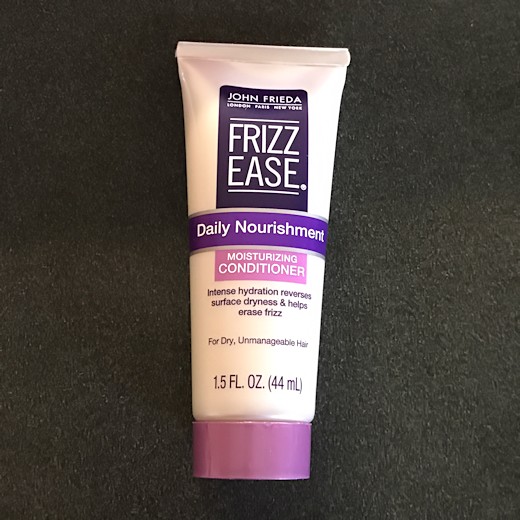 John Frieda Daily Nourishment Moisturizing Conditioner.
I rarely believe all the claims a product makes, but was pleasantly surprised by this conditioner! I could feel the a difference in the shower – all the shampoo tangles came out while I was rinsing the conditioner, and even after blow drying my hair was less "fuzzy." For an added bonus, it smells great too!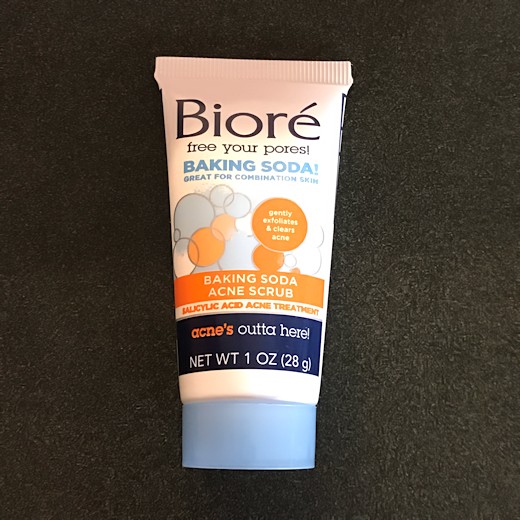 Biore Baking Soda Acne Scrub.
I love, love, love Biore strips, and even though I don't need acne scrubs anymore hooray! I thought I'd give this one a try. It has a fresh, fruity scent and left my skin feeling clean but not dry and tingly like some acne products do. I'd been planning to give it to Angel Face, but maybe I'll just share it with her instead.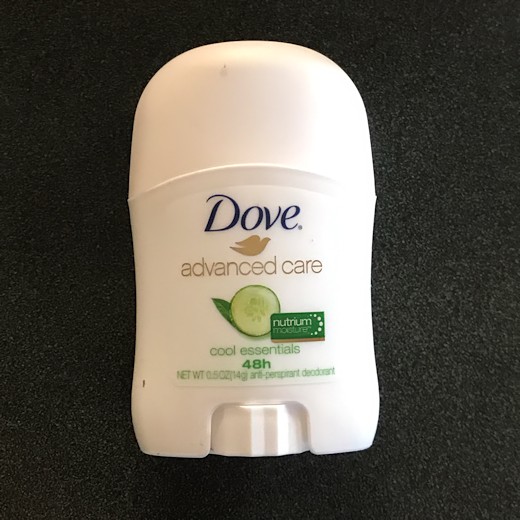 Dove Advanced Care Cool Essentials Anti-Perspirant and Deodorant.
I received a sample of this in the 2016 Winter Walmart Beauty Box so I know it's got a fantastic cucumber scent, which I love. But I haven't used a commercial under-arm product since Teacher convinced me that antiperspirant isn't good for me and I switched to natural deodorants, so this will either go in Angel Face's gym bag, or to Princess for trading. It's a great product if you use commercial antiperspirant/deodorants.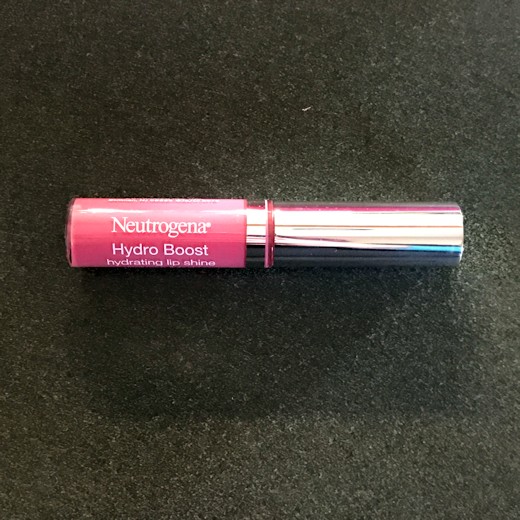 Neutrogena Hydro Boost Lip Shine.
I love lip products and was super excited to see this in the Beauty Box, in a color I'll actually wear! It's definitely moisturizing and has the perfect amount of sheer color, but despite its claim to be "non-sticky" it was sticky. Not as sticky as some glosses I've used and not so sticky that I won't ever use it, but more sticky than my go-to lipsticks and balms.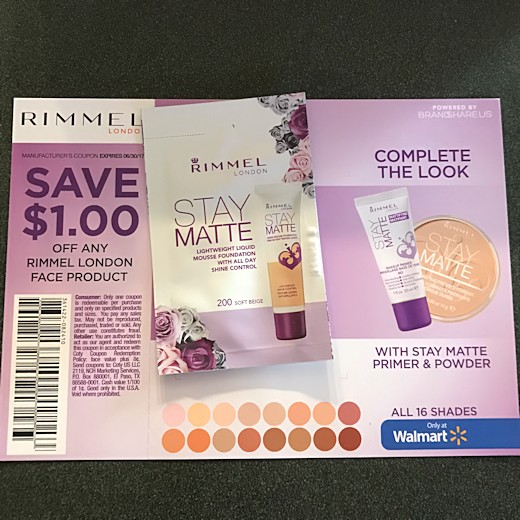 Rimmel Stay Matte.
I'm not a big fan of foundation and usually just wear tinted moisturizer but I was curious about this foundation. However, after opening the package I didn't dare try it. It's supposed to have a "lightweight mousse" consistency but was thick, opaque, and looked like it would cake on like bad stage makeup. Plus it was totally the wrong color for me. I thought about trying it anyway but decided it wasn't worth the time since I knew it wouldn't work and would just have to wash it off and reapply my facial products. Oh well… I can't complain about one disappointing product in the box when the rest were so great.
Once again I think the Walmart Beauty Box was totally worth the $5.00 price, and can't wait to see what's in the Summer one!