Last fall our pear tree fell victim to gale force winds that whipped through the neighborhood with the force of a tornado. The storm was so dramatic that my childcare children still talk about it, nine months later.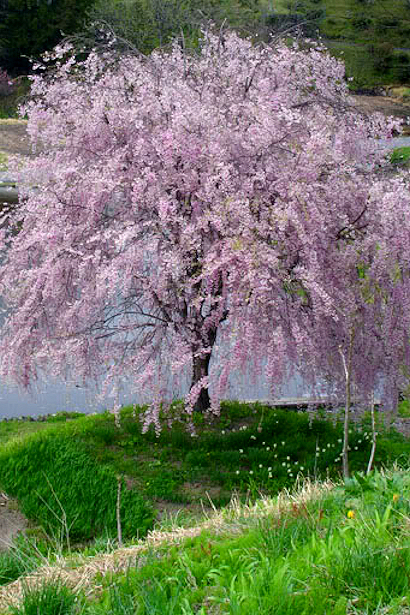 I decided I wanted a dwarf weeping flowering cherry tree to replace the pear tree. A childhood friend and I had so much fun making houses in in her weeping willow, and I wanted to provide that experience for my childcare children. Plus I love flowers – especially fragrant pink ones – and thought they would provide a rich sensory experience for the children.
One sunny Saturday morning Princess, Peanut, Teacher, Z-Man, Little Guy, and I went to VanZeeland's – our favorite nursery – to buy a weeping cherry tree. We left the boys playing in the play area always within sight and headed off toward the fruit tree section, but soon discovered that they don't carry weeping cherry trees.
Oh no – I didn't have a Plan B! I always have a Plan B, and sometimes a Plan C and D too. But not this time!
We looked at other trees, but they all required "well drained soil" which we don't have in the back corner of our yard in the spring it's more swamp than yard, and I didn't like any of them anyway. We weren't sure where to turn when we saw a familiar face – Joe, our friendly landscape designer!
I know it sounds hoity-toity to have a "landscape designer" but it's really not; VanZeelands offers complimentary i.e. FREE! landscaping design services. One of their landscape designers comes to your house, listens to your wants, needs, hopes and dreams, takes notes and measurements, then goes back to VanZeelands to draw up a plan for you. Of course after that it's only fair to hire VanZeelands do the work, or at least buy your plants from them if you're going to do it yourself, like we are.
When I saw Joe walking toward us I breathed a sigh of relief; I knew he'd help us find a tree we loved.
Joe told us that weeping cherry trees are "tricky," then offered to show us a couple of other trees he thought would be perfect in our space.
Neither Teacher nor I can remember the first tree Joe showed us. It was OK, but obviously didn't make a big impression.
Then Joe said "I've also got an evergreen back here…" and my heart sank. Teacher is not fond of evergreens, and an evergreen was definitely NOT what I had in mind either. It looked like our choice was going to be whichever tree we disliked least.
Bummer.
We walked around a building and saw two trees drooping next to each other, looking like something from the pages of a Dr. Seuss book. Joe explained that these were Larch trees: evergreens with needles that turn yellow and drop off in the fall.
At first I looked at their misshapen trunks and long branches that brushed the ground, and thought they were kind of weird. Then I noticed that they had perfect little pine cones and were amazingly soft. As I petted one of the trees I thought about what a wonderful sensory experience it would be for the children: the soft branches, the little pinecones, the fresh evergreen scent, the green needles turning yellow… And before I knew it I was in love.
In no time we'd completed the transaction and arranged to pick up the "Dr. Seuss Tree" the following Saturday.
I couldn't wait!
To be continued…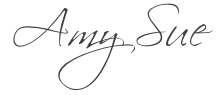 Weeping cherry photo by ideowl on Flickr.