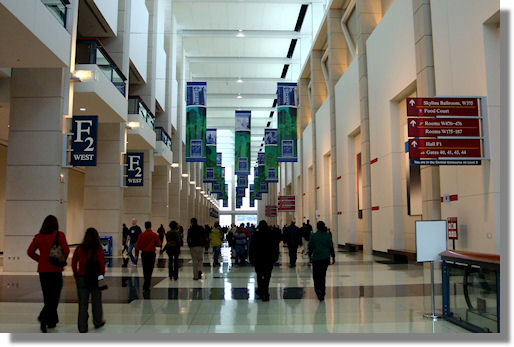 This is the first year the Midwest Clinic was held at McCormack Place. Before this it was held at the Hilton, which provided a festive atmosphere, but was too small and cramped for the conference. McCormack Place was more sterile, but had plenty of room for everything the Clinic offered.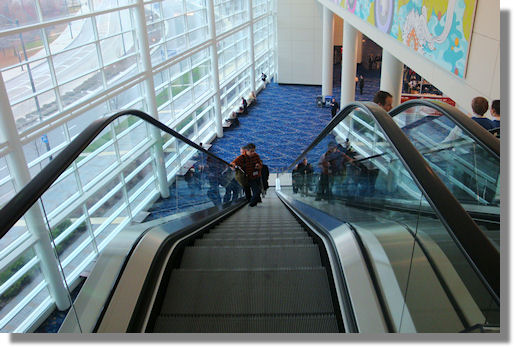 This is the tallest escalator I've ever been on; two full stories. I wanted to go up and down a couple of times but there wasn't time in between sessions.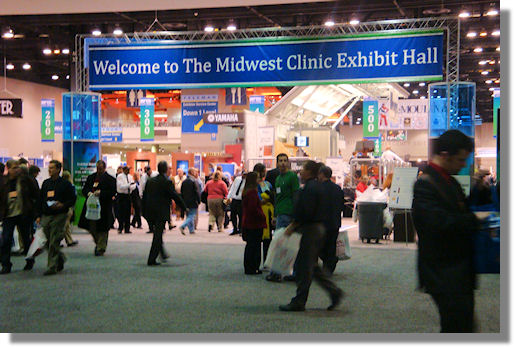 One of the best things about the Midwest Clinic is the exhibit area. Every year I look forward to picking up freebies, collecting complimentary military band CDs and shopping!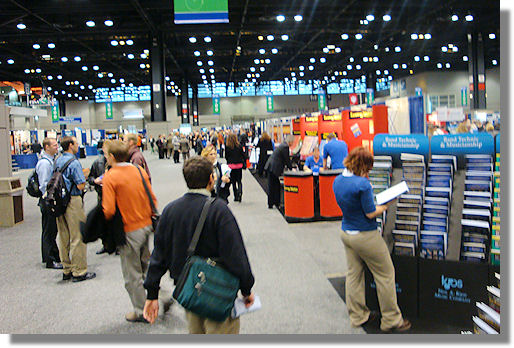 When you enter the exhibit area your senses are assaulted by a dizzying display of colors, sounds and smells. The entire area is jam-packed with vendor booths designed to attract your attention, and hopefully your money too. The scent of fresh-baked pizza and cookie samples provided by fund-raising companies teases your nose and invites sampling. That's my sweetie, front and center with the green bag on his back. Hey, wait for me!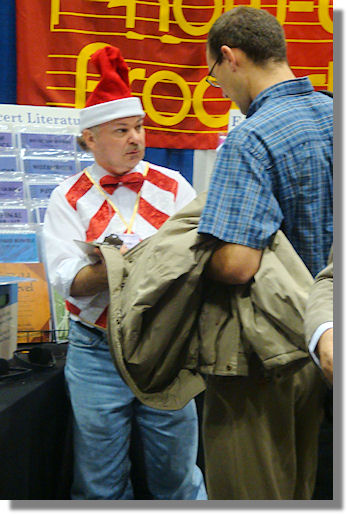 Yesterday this guy was dressed head-to toe in a green velour elf costume, complete with jingle bells on his hat and the tips of his pointy elf shoes. I was disappointed to see that today's costume was just a hat and vest. Either way that booth attracted lots of attention!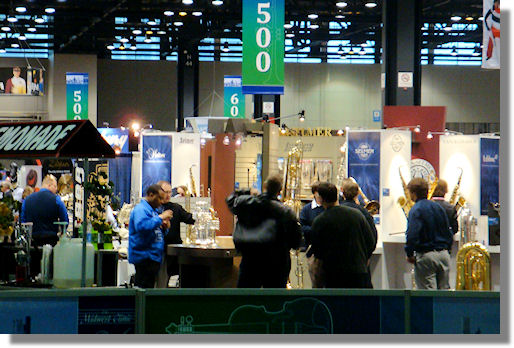 The hubbub of hundreds of voices blend with the cacophony of sound coming from the instruments in the instrument manufacturer's booths.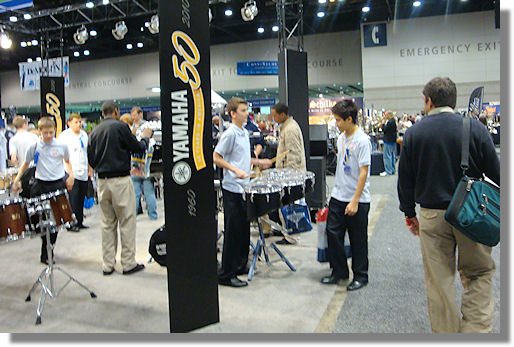 Students are especially eager to "strut their stuff" on the display instruments. Teachers will check out the range of an instrument but students show off their most complicated drum riff or the highest note they can squeeze out of a trumpet. There's my honey again!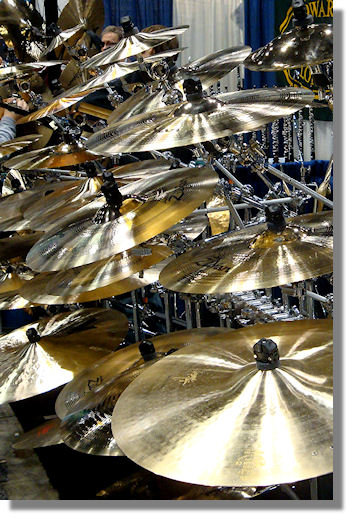 If you're easily distracted like I am you'll find yourself wandering from booth to booth without any idea of what you've seen before and what you haven't. I was totally distracted by this line of cymbals. I love percussion, but best of all they're shiny! I suffer from an acute case of "ADOS: Attention Deficit… Oh Shiny!" Lucky for me Teacher is used to me getting sidetracked, and made sure we saw everything anyway.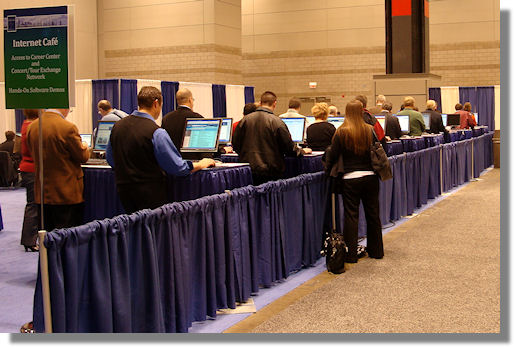 I had to take a picture of the internet cafe – all those people lined up in pairs facing the same way staring at computer monitors was hilarious.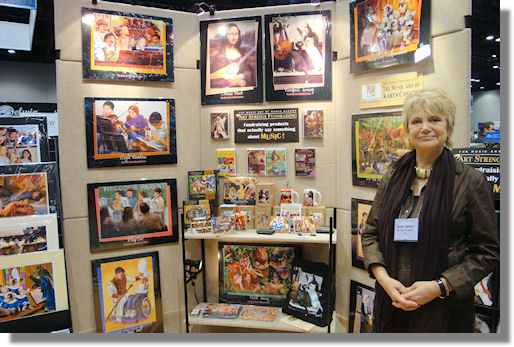 This was my favorite booth! The artwork of Karen Cannon is so impressive. Not only is she talented, her paintings capture the essence of kids and music in a whimsical, humorous way. We ended up getting note cards – no pun intended – for in the big kids' stockings. Shhh, don't tell – they still believe in Santa Claus.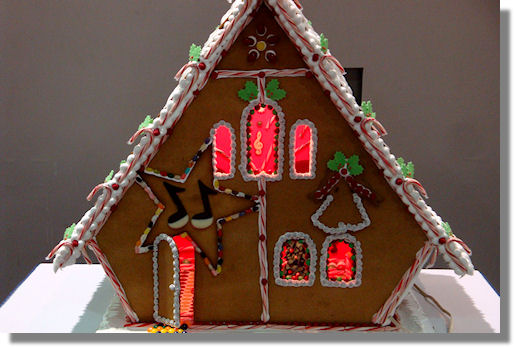 This adorable gingerbread house stood in the middle of the floor on the way out of the exhibit hall. Unlike the Hilton which is lavishly decorated for Christmas every year, McCormack Place had very few Christmas decorations, so the gingerbread house was even more special.