Our house was was relatively quiet; all I could hear the fish tank's gentle gurgling and the TV murmuring in the other room. I grabbed the camera to capture this moment for all posterity – it's not often that our house is so quiet!
Little Guy was fast asleep on his sleeping bag. Since he learned how to climb out of his crib he refuses to nap in his crib and would fall asleep on the floor in front of the baby gate. I hated that and finally had a brainstorm: I folded a sleeping bag inside-out so the soft part was on the outside then folded it in half so it's cushy-soft. Now he happily lies down with his star blankie and sleeps on his own "nap mat" which is almost like the big kids'.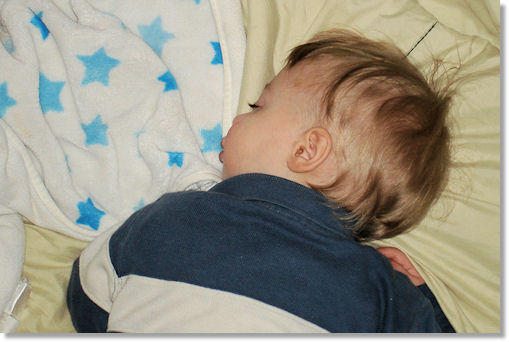 Z-Man was taking a rest on the couch cuddled under his blankie with Angel Face's teddy bear next to him. I let him watch TV in the hope that it would relax him and he'd fall asleep, but he never did. He was quiet for a good hour though – a record for him!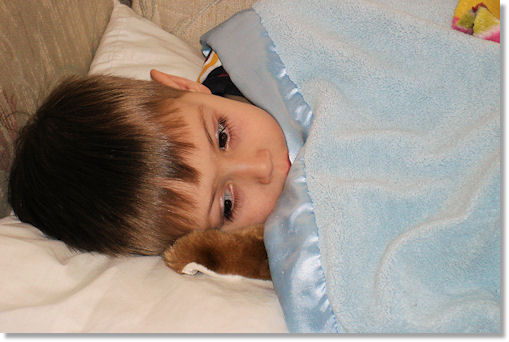 Jo-Bear and Angel Face went to Uncle Jay's house to play. Usually Uncle Jay has the kids help him with a couple of things around the house before playing video games. Since Jo-Bear and Angel Face are going through a terrible stage where they fight like cats and dogs, having them gone contributed greatly to the quiet in the house!
Princess was trying her hand at baking Mocha Swirl Cheesecake. She'd been craving cheesecake but hadn't had time to make any earlier. I'd been trying to convince her that she didn't want to make cheesecake – those last 10 baby pounds just won't budge – but she didn't listen. Like most cheesecakes it took forever to cool but we were able to try a slice before going to bed. That was one of the best cheesecakes I've had in my entire life! I may not be able to button my jeans by the time it's gone but I won't regret one bite.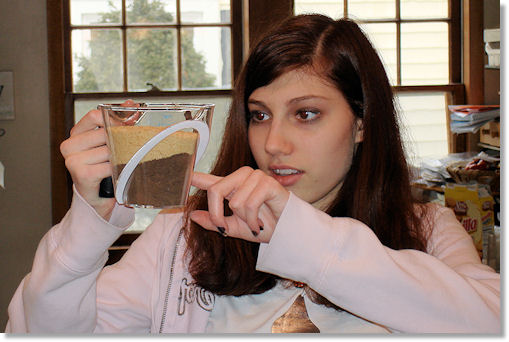 Teacher and College Boy were also out of the house. College Boy is home for Spring Break and is spending much of it with his friends as we'll let him. He went to a friend's house for another computer gaming marathon fueled by pizza and Mountain Dew Code Red. Teacher had run to the grocery store to get a couple of things for dinner and daycare the next day. Since he's the main cook and menu planner he also does all the grocery shopping. I'm more than happy to let him too!
I started on a new sewing project: a prom dress for Princess. We'd found satin in a delicious shade of tangerine with sparkles all over it – absolutely stunning. My goal was to get all the pieces cut out this weekend so I could start sewing it early but yardages in the pattern were way off and I ran out of lining fabric. Oh well, it would have been worse if I'd run out of the satin – lining is fairly easy to find but there's no guarantee they'd have more satin available.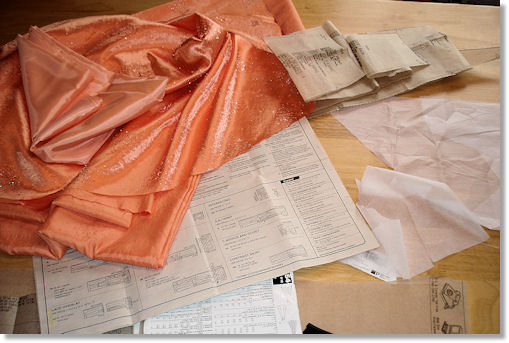 That was my quiet Sunday interlude. How did you spend your Sunday?