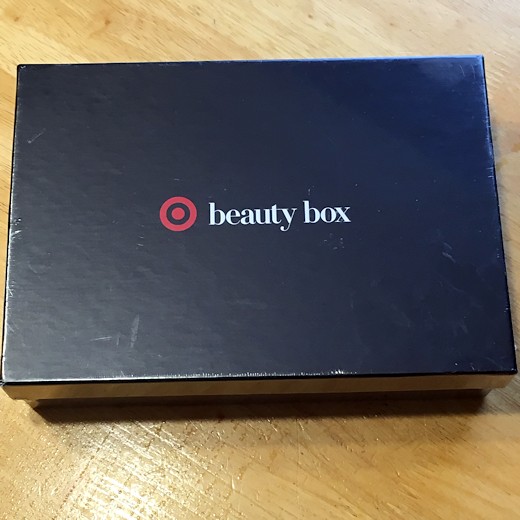 Here we go again!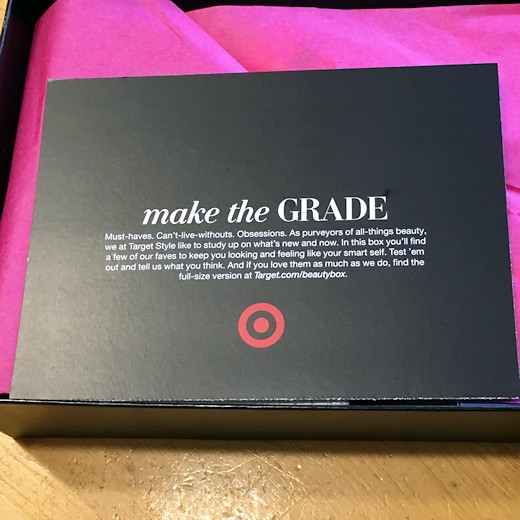 "Must-haves. Can't-do-withouts. Obsessions." you say? I can't wait!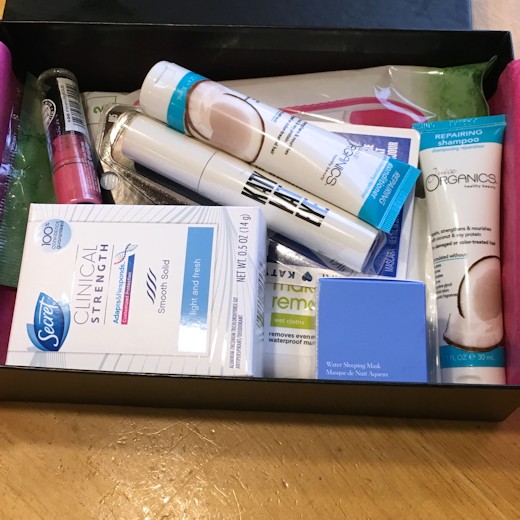 It's looking promising so far. I love it when there are full-size samples and samples of both shampoo and conditioner. Happy happy so far!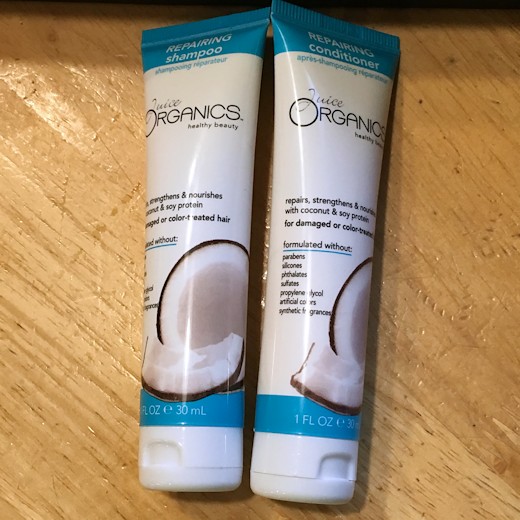 Juice Organics Repairing Shampoo & Conditioner. "A nursing blend of organic ingredients work to strengthen hair and protect against future breakage."
I love, love, love this set! It makes my hair super-soft and smells incredible. Teacher even mentioned that my hair smelled good!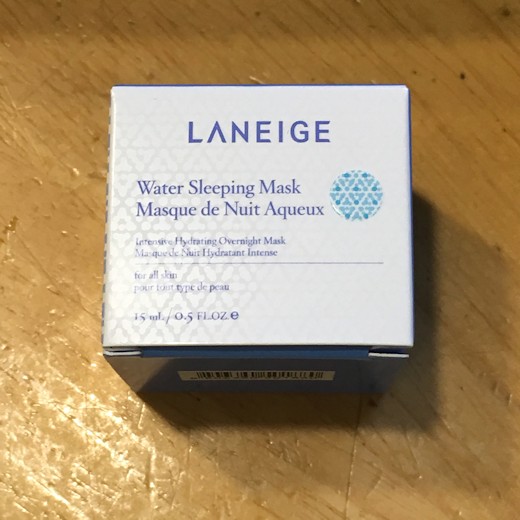 Laneige Water Sleeping Mask. "Subtle, calming-scented mask hydrates and restores skin overnight with ionized mineral water."
I don't consider the scent "subtle" and am so used to unscented products that anything with a scent keeps me awake at night. Weird, but true.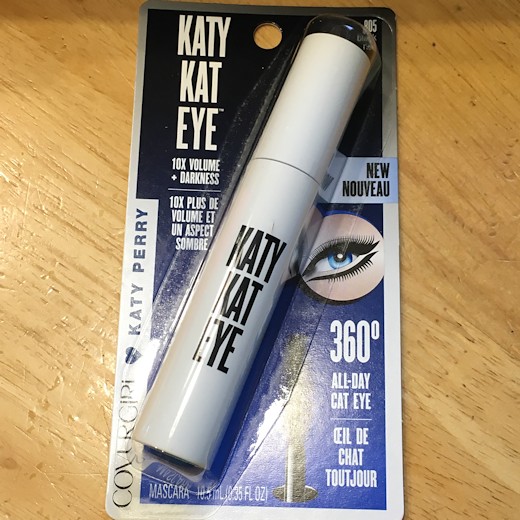 "CoverGirl Kat Eye Mascara. "Sculpting brush and smudge-proof formula help lift lashes for a lush, voluminous look."
I was really excited to try this mascara, but the brush design doesn't work well for me. Instead of having bristles all the way around like most mascara brushes, this one has them spiraling around with a space in between. I have a really hard time getting the bristles on my lashes instead of the bare area, so it takes me much longer to do my mascara than usual.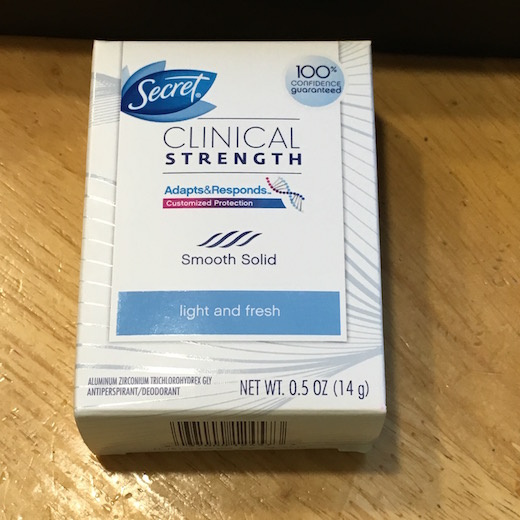 Secret Clinical Strength Smooth Solid Deodorant. "48-hour odor protection with a lasting fresh scent. For best results, apply at bedtime."
I haven't used commercial deodorant since I discovered that coconut oil and baking soda based ones work as well and started making my own. This went to Angel Face and she seems to like it, especially since it's not flowery smelling.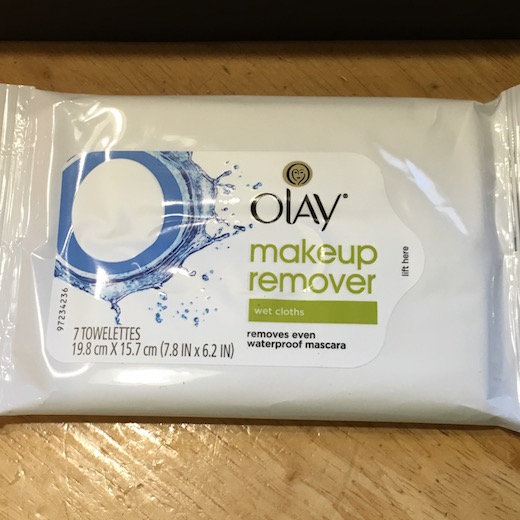 Olay Makeup Remover Wipes. "Gently removes dirt, oil and even waterproof makeup to leave skin refreshed – without clogging pores."
Angel Face is obsessed with cleansing wipes so these went to her too.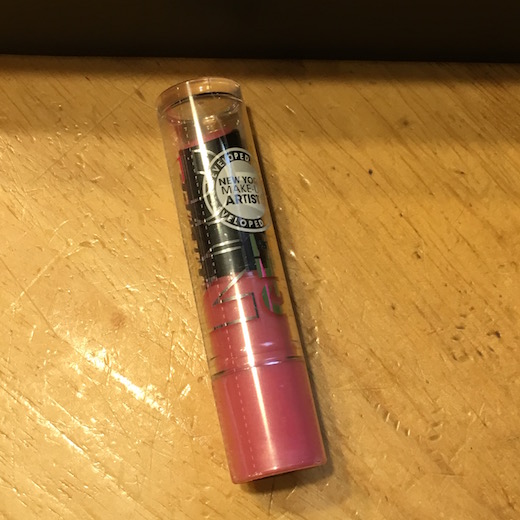 NYC Get It All Lip Color. "This all-in-one lipstick offers high-impact lip color with a creamy texture and long-lasting formula."
I received "PINKdigious" and love the color! It definitely lives up to the hype of being creamy, and long-lasting, and the color is high-impact without being overly dramatic. It has a faint bubble-gum scent but I might be imagining it because the color is kind of bubble-gum-y.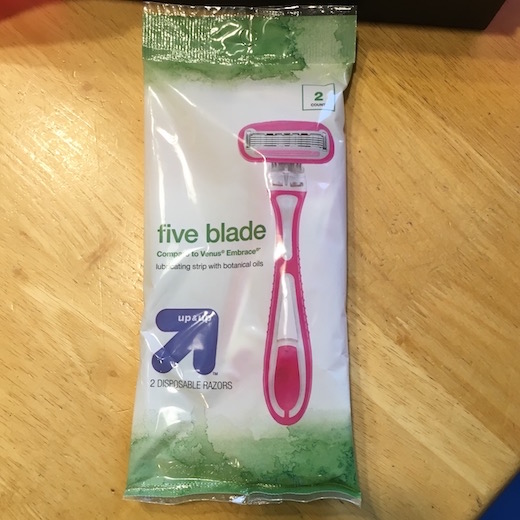 up & up Women's 5-Blade Razor. "Rounded cartridge with botanical-oil moisturizing strips offers a close, ultra-smooth shave."
The packaging says to compare to Venus Embrace, which is what I usually use, so I could't wait to try it. Overall it's a fantastic razor, definitely a step up from other disposable razors, but I wouldn't say it's better than the Venus. The two razors have different hinge mechanisms so the up & up isn't quite as responsive as the Venus, but it's definitely a superior disposable razor. Next to the Venus, it's the best razor I've ever tried.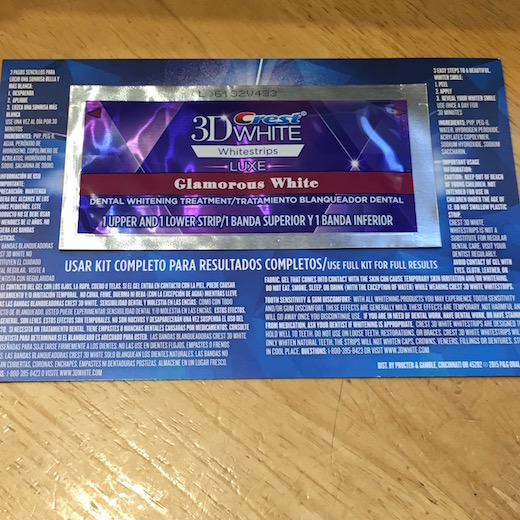 Crest 3D White Whitestrips Professional Effects. "Professional-level whitening treatment removes up to 14 years of stains for a whiter, brighter smile."
Since I've been a cola and coffee drinker for years my teeth aren't as white as I'd like. You'd think I'd jump on this sample, but one of the warnings is that it can cause sensitivity and my teeth are already sensitive, so I've been too chicken. If I ever get up the nerve to try it I'll let you know what I think.
In the meantime I'm going to put on more lipstick, practice with the mascara, and think about what might be in next month's Target Beauty Box. * Mwah *