I almost didn't get the Target Beauty Box for September, but Princess accidentally made me get it. And I'm really glad she did!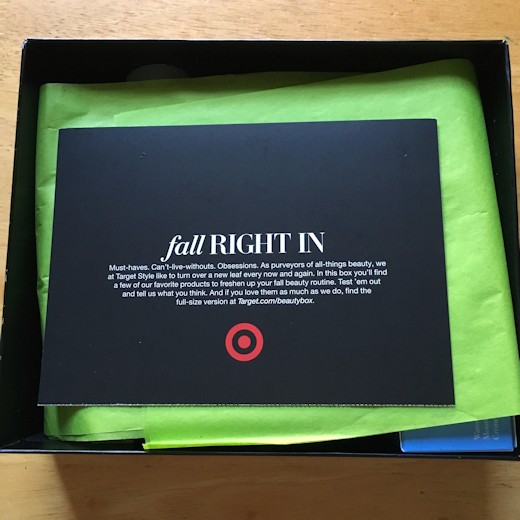 I was planning to skip September because I have SO MANY samples to use up, but Princess asked if I'd order the Boxes this month. Since I hadn't reimbursed her for August's box I figured that if I ordered them this month we'd be even. I'd already ordered one for each of us and was halfway through Angel Face's when Princess texted "Never mind, I'm going to skip this month."
Oops! Oh well, such is life sometimes.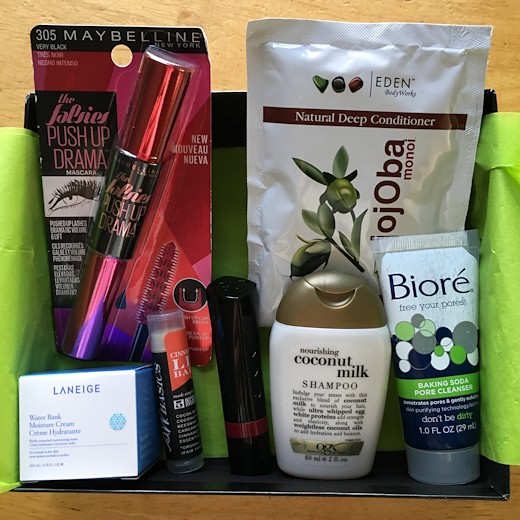 But when the September Beauty Box arrived I was so happy that I'd ordered it after all – look at all those goodies, and full size mascara for the third month in a row!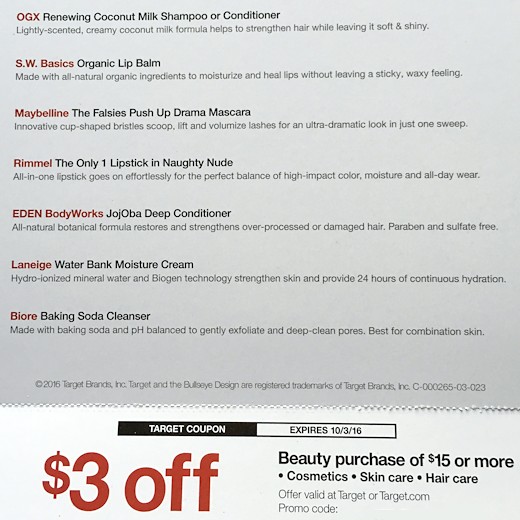 See how smart I've gotten, to photograph the info card that comes in the box so I don't have to type all that info up? We won't talk about how many months it took me to figure it out…
Ready? Let's go!
I haven't tried this yet, but can't wait to. both Princess and Angel Face love OGX hair products, and this smells like the best coconut suntan oil you've ever smelled. I just wish they'd sent the conditioner too so I could see how the products work together, and to make the scent last longer.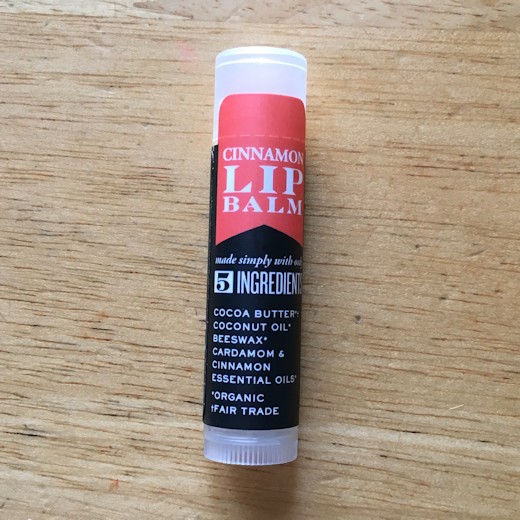 I love that this lip balm only has 5 ingredients. I wasn't sure about it because I'm sensitive to cinnamon gum, but I haven't had any problems with this lip balm. It goes on easily and has a great feel to it – moisturizing but not greasy – and the scent is subtle, not overpowering.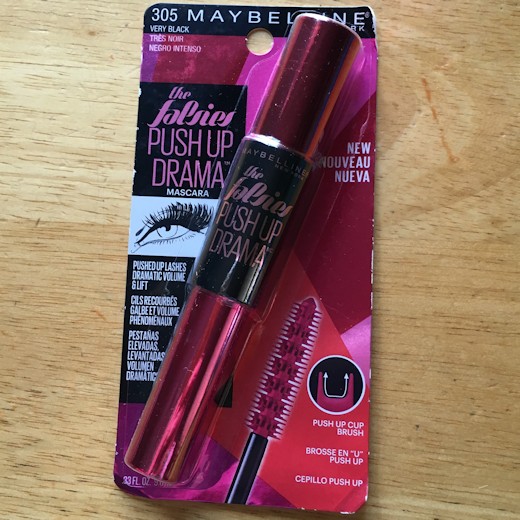 I was excited to see a full size mascara again this month, and absolutely love this one! The only teeny-tiny complaint I have is that the tube is narrower on the bottom than the top so it it's a little unsteady to stand up and I always try to unscrew the bottom instead of the top. That's what they call "user error." Otherwise it's a fantastic mascara and the brush works incredibly well on my lashes, separating and lengthening them with just one coat. The hot pink color is a bonus.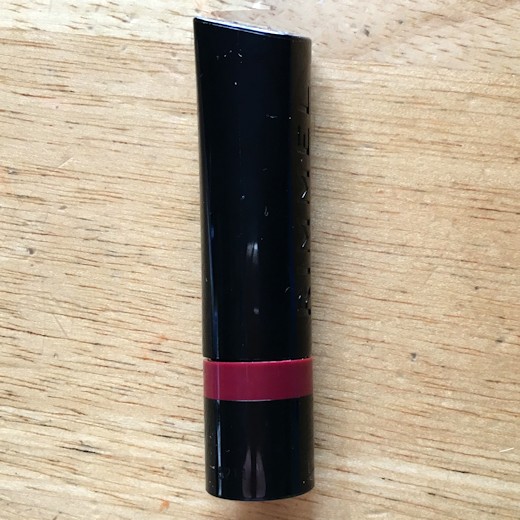 The info card says "in Naughty Nude" but the bottom of the lipstick says "One of a Kind" and since the shade is obviously NOT nude I'm going to believe the lipstick. I haven't decided if I want to try it or not. The shade is totally not me, so if I don't try it I can give it to Princess to trade. But if I do try it I might be surprised and like it, and if I don't I can give it to Princess away because she loves bright lip colors and won't mind that I tried it.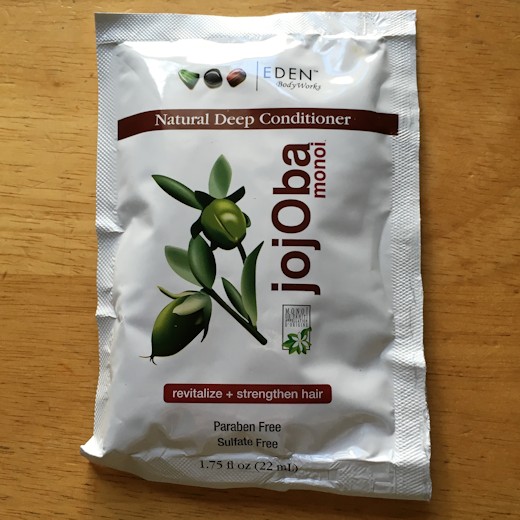 I'm loving that so many Beauty Box products are free from sulfates, parabens, petroleums, etc. I really want to open the pouch a tiny bit so I can see what it smells like, but I know it'll end up goobered all over the place. It says to leave on for 15-20 minutes so I'll have to plan ahead to try it.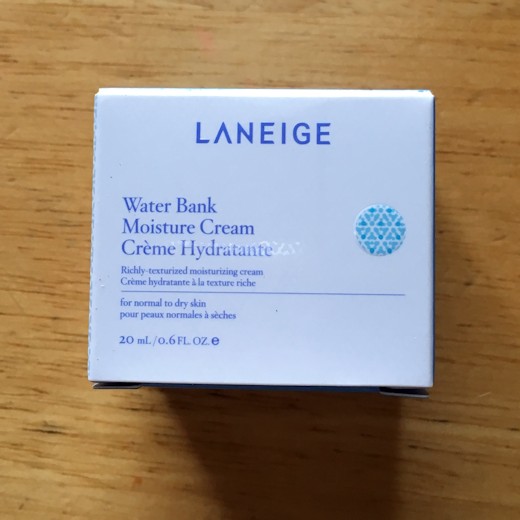 Laneige again. What can I say? It's still too strongly scented for me so it's going to Princess to trade. I figure someone out there will be happy to get it, and it's fun to browse other peoples' trades to see what I like. "One man's trash is another man's treasure" – right?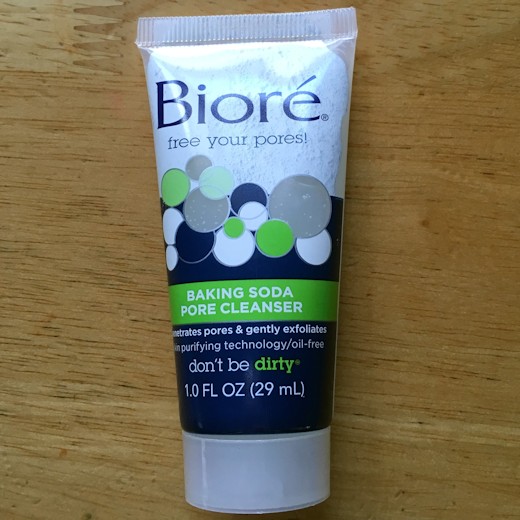 And last but not least, something else I was excited to see! I haven't tried it yet but Biore products usually work well for me so I'm sure I'll like it.
And that's it for the September edition of the Target Beauty Box. I wonder what they'll have in October's box…