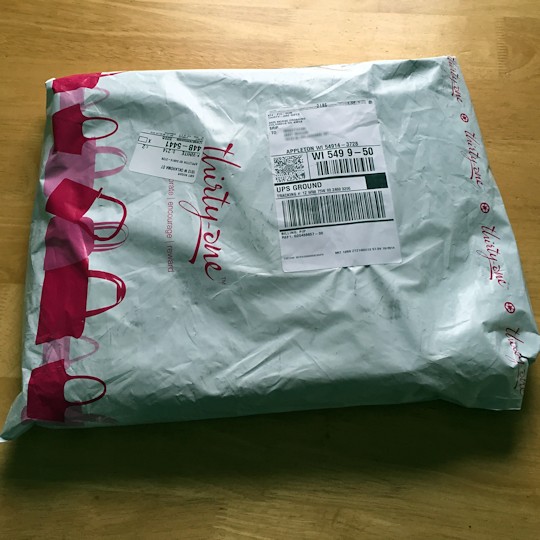 Squee! Look what came in the mail today!
It's my new purses from Thirty One!
I'd been wanting a new purse for quite a while, but I could never find exactly what I was looking for in the store. All the purses I looked at were too big, too small, or too expensive. Especially too expensive!
Then my friend Nicole told me that Thirty One had some of their purses on sale, and since I loved the my new outside bag, my wristlets, and the other bags I'd gotten from Thirty One I knew I had to check it out.
Jackpot!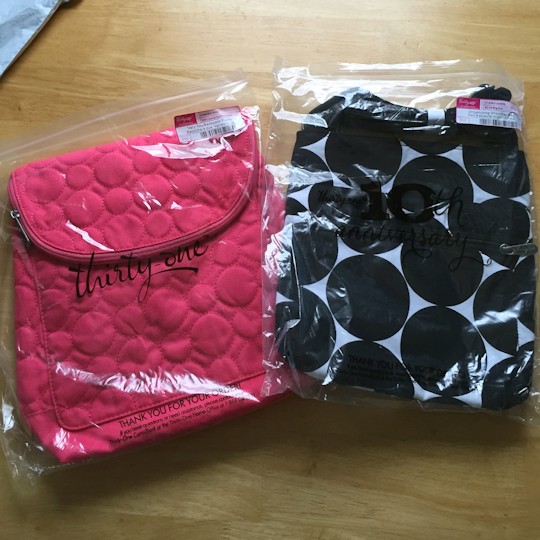 I fell in love with TWO Thirty One purses, and since they were on sale I got both for the price of one. Now THAT'S a deal!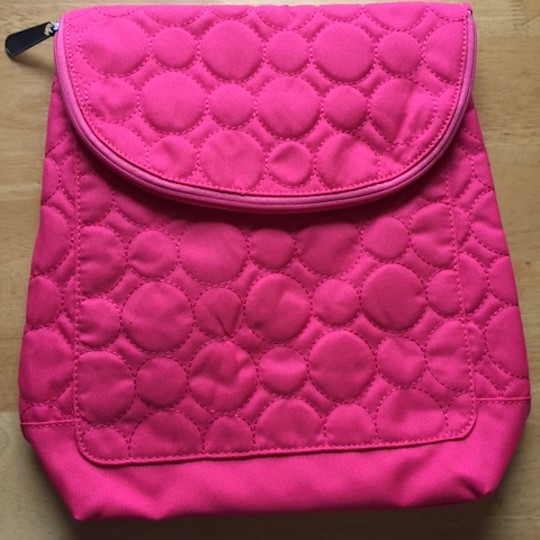 Since it's summer I decided to use the bright pink Backpack Purse first.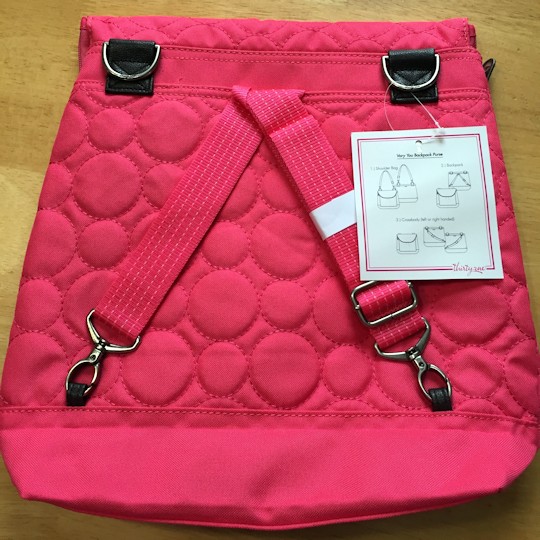 One of the coolest features of this purse is that the strap is adjustable so you can wear it on your shoulder, across your body, or as a backpack. Perfect for summertime!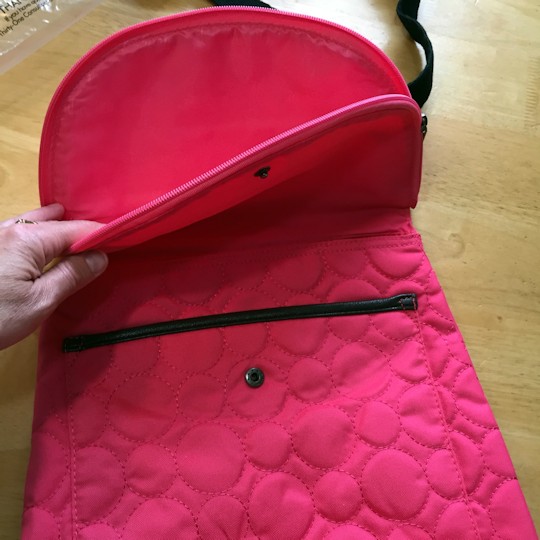 The front flap zips all the way open, and extends alllll the way down to the bottom of the purse. I'm not quite sure what to put in there, but whatever it is can be pretty big!
The flap also snaps down so you don't have to worry about everything falling out of your purse if when it goes flying topsy-turvy. Directly under the flap is a large open pocket that goes all the way down to the bottom of the purse too. That's where I keep my sunglasses, collect receipts, and toss my phone when it's not in my pocket.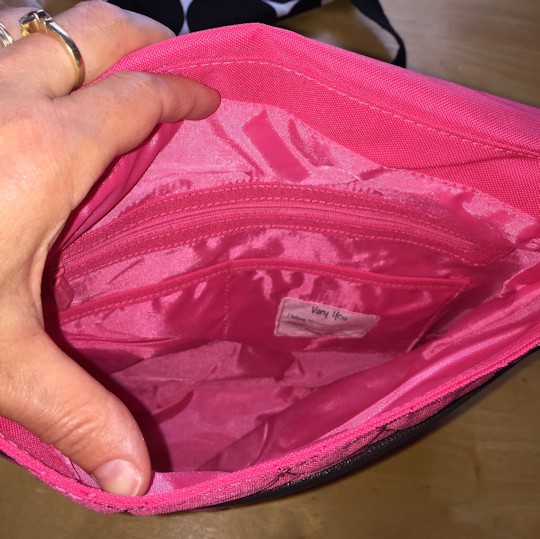 The main compartment is huge – I could fit everything from my old purse inside, and then some!
The zippered pocket holds all of my lip products, plus a couple more I've added to the collection. There are 2 open pockets; one I use for my checkbooks and lotion, and the other I use for coupons. Either would easily fit a smartphone, except maybe not the iPhone 6 Plus; I'll have to try Teacher's and report back to you.
The rest of the compartment is wide open space, and lots of it! Some of the things I never thought would fit but did include a regular size water bottle, a small umbrella, and my iPad mini! Not all at the same time, but still impressive.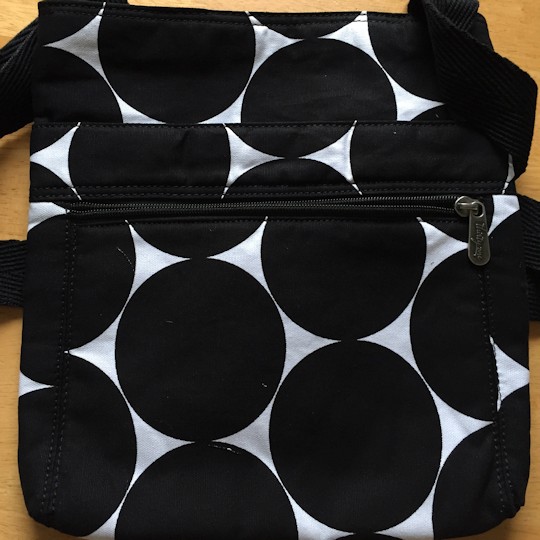 I decided to save the black and white Organizing Purse for fall. Since I haven't used it I don't know how it compares to the Backpack Purse, but it looks really great! Besides, anything with "Organizing" in its name just HAS to be great, right?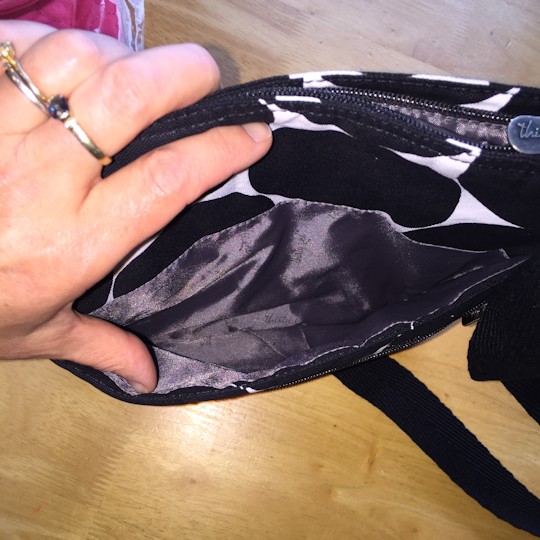 The front has a zippered outer pocket which I'll probably use for my phone with a large open pocket behind it. I'm not sure what's going to go in there, but I'm sure I'll figure it out once I start using the purse.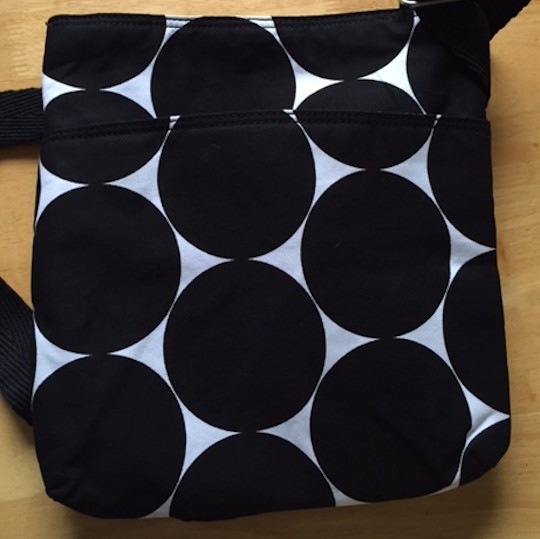 The back also has a large open pocket for storage.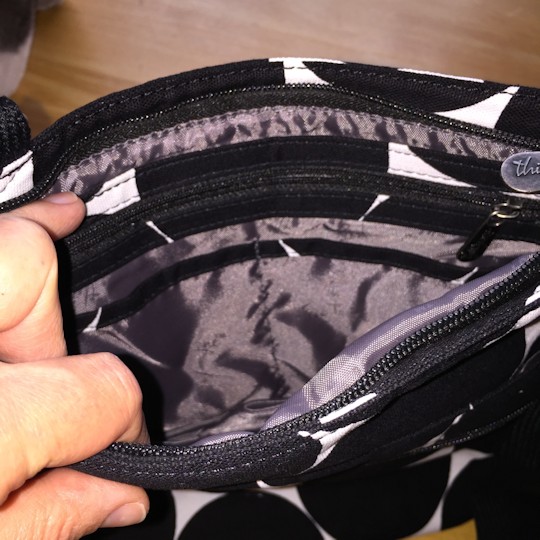 The inner compartment is similar to the Backpack purse – a zippered pocket, two smaller open pockets, and a large open area for all of my stuff.
The Organizing Purse is a little smaller than the Backpack Purse, but my iPad mini fits inside so I'm sure it'll be big enough for all of my other stuff.
I'm switching to this one when school starts, and will be sure to let you know how it works!
What about you – do you love Thirty One Gifts too? What are your favorite Thirty One Gifts products?