Princess knew exactly what kind of wedding veil she wanted.
She wanted a simple veil in off-white or ivory to go with her ivory dress. Shoulder-length, with a plain cut edge; no lace, serging, or anything.
Most of all, she wanted a tiara.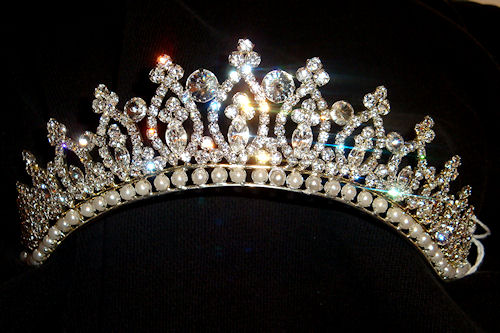 The tiara was easy to find. My mom, Princess and I went to the local wedding shop where I'd shopped for my wedding. We all had a blast watching Princess try on every tiara they had. Some we knew wouldn't work but it was fun to see her try them on anyway. We knew this was the one though; this one made her eyes sparkle. When a girl's eyes sparkle you know it's the right one.
I learned about the sparkly eye thing when Princess was five or six years old. My mom and I took her swimsuit shopping, never guessing what an ordeal it would be. Princess tried on just about every swimsuit in her size but didn't like any of them. Finally she tried a teal one with flowers and a little net skirt. She looked at herself in the mirror and hopped up and down to make the skirt float.
"I'm a pretty little girl!" she exclaimed with a huge grin and sparkling eyes.
We could tell by her face that it was the right suit. She wore it until it was so small I had to take it away it was tragically lost and never found again.
I learned my lesson: Sparkly eyes means it's the right one.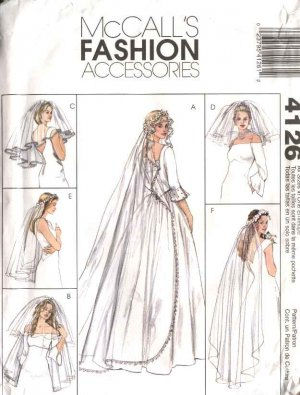 We decided to keep the veil and tiara separate so Princess could remove the veil but still wear the tiara during the reception. She was very excited to find a pattern that had the veil she wanted – the one on the bottom left.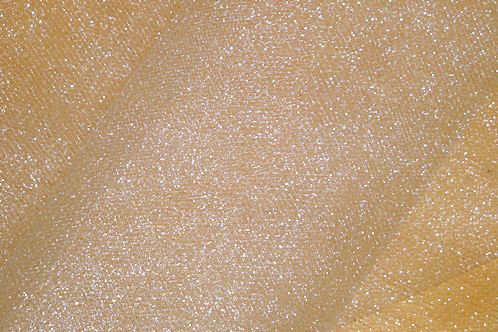 My mom took her to the fabric store to look for tulle. They fell in love with a gorgeous tulle that had metallic gold threads woven in. There's the right amount of sparkle and shimmer to catch the light without being disco-tacky. I couldn't wait to turn it into a breathtaking veil.
The veil is simply two ovals gathered on one end, sandwiched inside bias tape, then stitched to a comb. I figured I could easily get it done in one night.
I was wrong. It took three nights.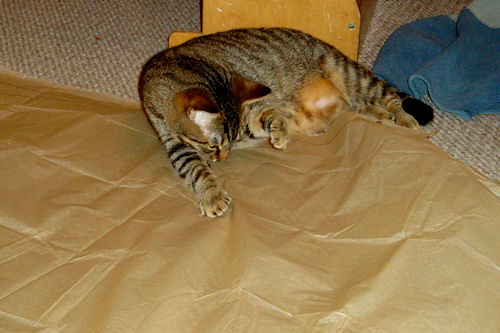 The first night I cut out the veil. It was so big I had to lay it out on the playroom floor. Loki helped me, which means it took three times longer than it should have. He left kitty claw holes in the pattern so we'd always remember what a good helper he was.
I finally had to banish him from the playroom and close the louvered doors between the playroom and dining room. He just about turned himself inside out trying to get in but I had no pity. Eventually he lost interest and wandered off.
The next night I figured I'd have the veil done in an hour, maybe two at the most.
I was wrong again.
Instead spent two hours trying to figure out the instructions. I made several little veil mock-ups that were were awful. Thoroughly frustrated I threw them in the garbage and took a break.
I ate some chocolate. I checked out Facebook. I ate some more chocolate.
I took the mock-ups off the top of the garbage and looked at them again. Then I threw them back in and decided to do the veil my way. Instructions are only suggestions, right?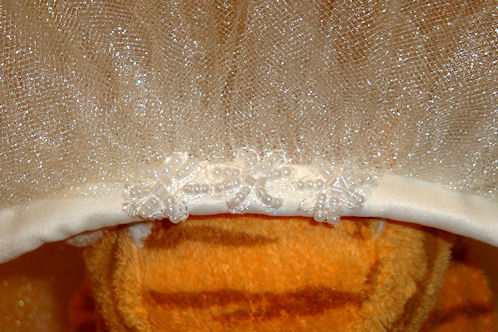 The third night I made the veil my way.
I simply gathered the areas indicated on the pattern and basted them together. Instead of bias tape I cut a piece of wedding dress fabric on the bias and pressed it to the right size. The gathered tulle was sandwiched inside and top-stitched along the edge. Then I sewed the veil to the comb by hand. Finally, I added some flowers from the lace we're using on the wedding dress.
The flowers are hand-stitched in place. I've been told fabric glue works too, but I'm used to doing things the old-fashioned way.
Want to see it on Princess?
Sorry, you can't! No photos of her in her wedding finery until the big day.
It'll be worth the wait, I promise.
Just one more week!