OK, I lied – I'll give you a little peek…
As you probably know, we're planning a wedding here. If you know anything about weddings you'll know that one of the most important things – to the bride at least – is what she and the wedding party are going to wear. Tears are shed, wars fought, entire worlds destroyed over bridal attire.
One of the first things we did when Princess and Cowboy announced their wedding date was start thinking about Princess's wedding dress and the bridesmaid dresses. Since I'd made Princess's prom dress a couple of years ago she asked me if I would make her wedding dress.
Of course I said yes, even though my insides were quaking and turning to jelly.
A prom dress is one thing, but a wedding dress is one of those things that can turn a normal girl into Bridezilla faster than you can say "sequined lace." If you've ever seen "Say Yes to the Dress" you'll know exactly what I'm talking about. Those women walk into the salon all pretty and smiling but it's not long before their perfect manicures become claws, eyes become bloodshot, and mouth twist in snarls and tantrums. One bride had tried on over ONE HUNDRED dresses and still hadn't found The Right One.
What? Oh, sorry, I digress…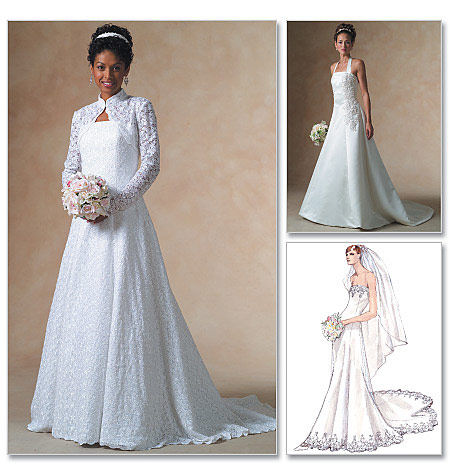 The first thing Princess found was her wedding dress pattern. She spent several afternoons looking at wedding dress patterns online before she found The One on the upper right. It's simple yet elegant, with a little sparkle to make it special. We love sparkles.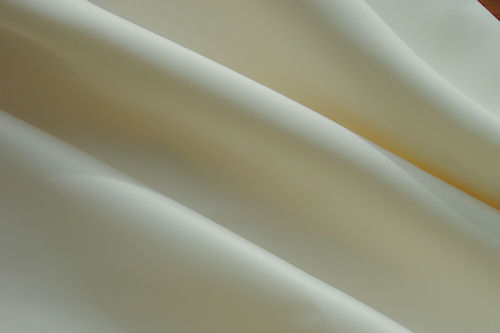 My mom found a gorgeous creamy peau de soire fabric which is heavy enough to keep its shape yet drape gracefully to the floor.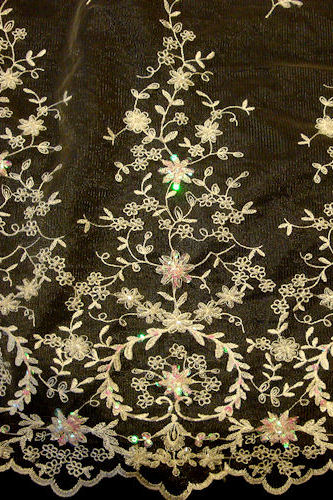 We couldn't like any of the lace medallions that found in the local fabric stores or online so instead we started looking at lace to "fussy cut" instead of a pre-made medallion. We found a spectacular lace, already embellished with pearls and sequins. It was easily the most expensive fabric I've ever purchased – $25.00 a yard! – but our coupon made it much more reasonable. Score another point for coupon clipping geeks!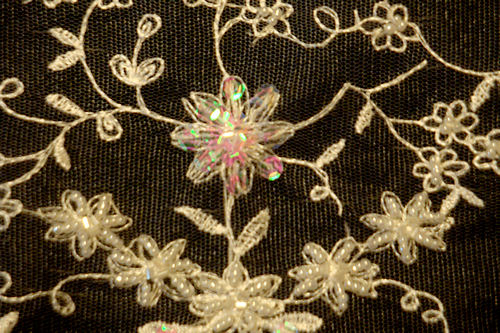 Here's a detail of the lace. Isn't it absolutely gorgeous?!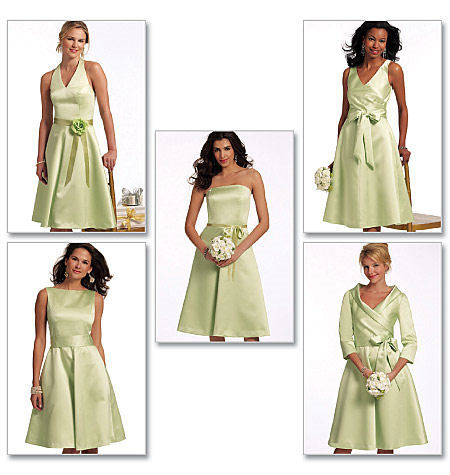 Next we turned our attention to the bridesmaid dresses. Princess didn't want a formal wedding so we suggested tea length dresses for the bridesmaids. My mom helped Princess choose a pattern with variations that would look good on all of her bridesmaids. Each was asked pick her own bodice style from any of the sleeveless variations.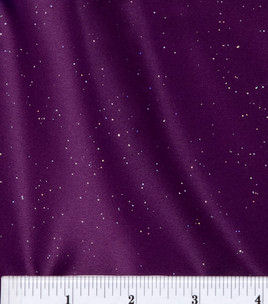 Princess had chosen a deep plum color for the wedding and we were lucky enough to find a gorgeous glittery satin the perfect color in our local fabric store. Even better, it was on sale! My mom had made three of my four bridesmaid dresses when Teacher and I were married, and offered to make the dresses for Princess's bridesmaids too.
As I write this the wedding dress is halfway done and two of the bridesmaid dresses are completely done; two more are almost done.
They're all going to be incredibly gorgeous – I can't wait to show them to you!