Our eldest is finally in England – probably at school by now. It was a LONG stressful journey for him, and there wasn't much we could do except watch and tell him to hang in there.
College Boy was supposed to fly out Thursday around 4pm, from Appleton to Minneapolis to London, then get on a shuttle to the school. But Thursday morning all flights in and out of Minneapolis were canceled! He was re-booked for Friday, but the school wanted all students to arrive on Friday, and if he arrived late he'd have to find his own way to the school. Uncle J used to work at the airport and told us to go there and ask what they could do, so we went around noon. Within minutes of explaining the situation he was switched to another airline and scheduled to fly out at 4:30. Whew! He hung around the airport all day, and when his plane took off we breathed a sigh of relief – he was on his way!
But he didn't get far… around 8pm he called to say that he'd probably miss his connection because the had to land in Huntsville, AL, due to bad weather in Atlanta. Turns out everything in Atlanta was delayed so we told him not to worry, his connection was probably delayed too. It was – but not long enough. College Boy arrived in Atlanta almost 2 hours after his flight to London left. He was able to rebook – on a 5:30pm flight.
He spent the night in the airport, and the entire next day, then finally boarded the plane around 5pm. Luckily he had his laptop and had internet access! Teacher found a cool link that allowed us to follow the progress of College Boy's flight. It said "Awaiting takeoff" for over an hour… yup, takeoff ended up being delayed almost two hours. We cheered when he finally got into the air!
This morning we got the email saying that there were more surprises in store for him in London, but good ones this time. He was worried about his luggage, but it was there waiting for him, AND there was a driver from the school waiting for him, and 16 other students.
So now the adventure begins!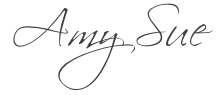 Photo Credit: Garoua International Airport, Touristlink.com