Please welcome back guest author, Jennalee Smith. Today Jenna will share some tips for figuring out who's who at your next family reunion. As always, the only benefit I receive besides great tips is time saved. Take it away, Jenna!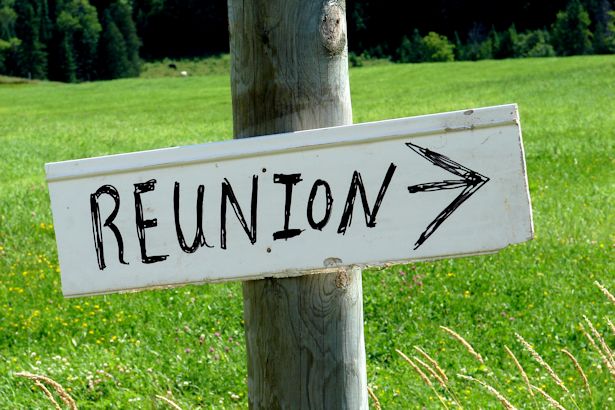 The last time I went to a family reunion, I found myself surrounded by strangers. We hadn't gotten together for nearly five years. All the babies had become preteens, all the teenagers were now adults, and some of the adults had kids of their own.
One of my aunts was saying when her kids go to camp, they have to wear their names on their shirts! I told her I wanted more than just a name; I wanted to know which kid belonged to which parent and which couples were married to each other. This meant our shirts would not only need to be labeled but also color-coded.
Only, we were kind of half-joking. We decided to do a little research into buying and creating a mass amount of custom t-shirts for our family members in time for our next family reunion weekend.
What we ended up doing was buying ten different colored groups of t-shirts for each set of family. This allowed us to at least separate who from who. We then had everyone make huge name tags for themselves and place it on their chests. It allowed us to identify everyone quickly!
Here's what we learned…
The Good News
There are plenty of custom t-shirt shops available. Spreadshirt and CafePress are the two dominant competitors, but there are hundreds of online options. You probably also have a local t-shirt shop in your neighborhood; we've got one that our school uses to make sports uniforms and club t-shirts.
You also have almost limitless options for printing your shirts. You don't have to do one-color white block lettering on a Hanes Beefy-T; you can print on jerseys, baby-dolls, v-necks or even sweatshirts and hoodies. You also have the option to upload your own design and print in high-quality full-color. Want lettering on the sleeve or an embroidered design on the pocket? You got it.
If you're looking to customize shirts for a reunion or a group gathering, you can go as simple as name and color-coding or you can have more fun. Maybe you want to put the first name on the front and the family name on the back, or maybe you want to give everyone a fun, descriptive nickname. Maybe each family wants to submit a photo or image to print on their shirts. If you can imagine it, you can print it!
The Bad News
The first problem you're going to run into when printing t-shirts is communication. You need to remember the names of everyone who's coming to the reunion, how to spell their names, and what size t-shirt they wear. If you're planning custom images, you need to confirm images with every family and make sure you have files that can be sent to your t-shirt printer.
If your extended family is larger than about 30 people, you're going to need to plan far in advance to make sure everyone has a shirt on reunion day. This becomes even harder if everyone is not on a similar social network such as Facebook. Be prepared to keep track of a lot of information!
The last piece of bad news is cost. Unless you've got a grandparent or other relative willing to foot the bill, everyone coming to the reunion has to agree to pay for their own family's shirts. Every line of text on a custom t-shirt costs extra money, so if your family wants lettering on the front and back plus a full-color image, be prepared to pay the additional fees.
Is it worth it to customize t-shirts for a reunion or other large party? If you're like me, knowing everyone's name in advance helps break the ice and get conversations started. Wearing themed clothing also helps everyone remember that all of these relative strangers are, in fact, relatives.
Every family is different, but if your family is anything like mine you'll want to start planning your next family reunion – with customized t-shirts – today!
Thanks Jenna! I wish we'd thought of this for our last family reunion. I'll definitely keep your tips in mind as our family grows.
What are your best family reunion tips?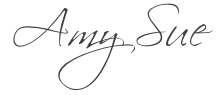 Photo Credit: Sign by hbobis from stock.xchng. Used under standard terms of use.