Our first day of vacation in Grand Haven was busy, but it wasn't over yet! Teacher's brother, Brian, and his kids came over to celebrate Z-Man's birthday and hang out for a while. We hadn't seen them for two years so it was great to spend some time with them.
And I'm just realizing I didn't take any pictures of Brian and the kids together – or Grandma and Grandpa together. How dumb was that?! Please tell me I'm not the only one who spaces out on taking photos!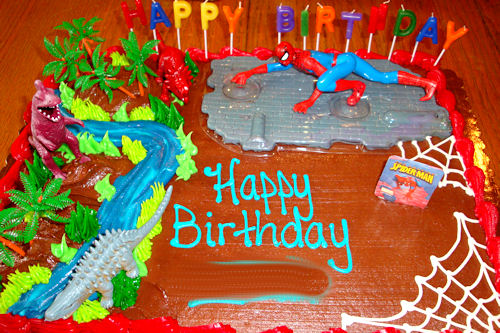 You can't celebrate a birthday without a cake – at least in my family you can't, unless you've got a death wish – and Grandma had ordered a doozy of a cake. Z-Man couldn't decide if he wanted it decorated with Dinosaurs or Spider Man so he told Grandma that she could pick. Grandma likes to spoil the kids so she had them decorate the cake with both.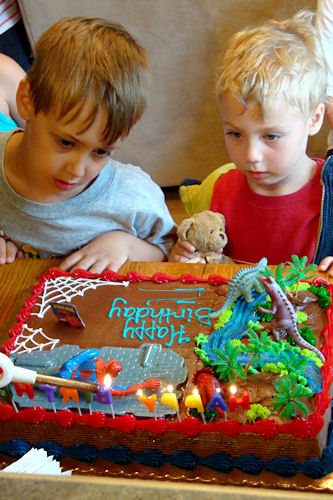 Z-man and Little Guy were in awe of the cake, until they were distracted by the lighter. What is it with males and fire?!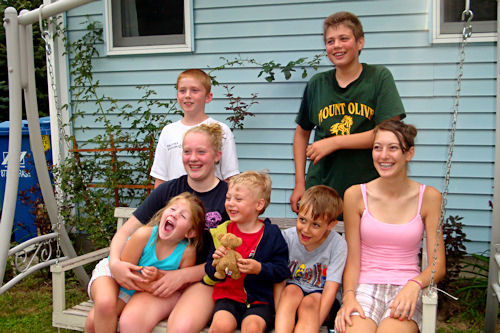 After cake and presents were finished Grandpa wanted to take a picture of all the cousins together.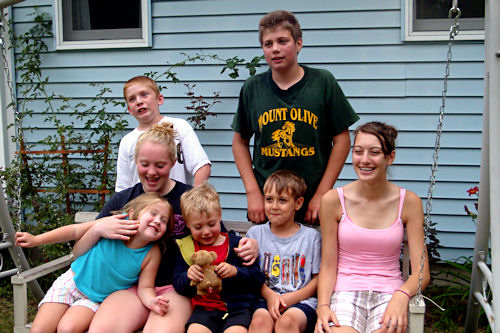 I don't think he realized how impossible it would be with all of these squirrely kids.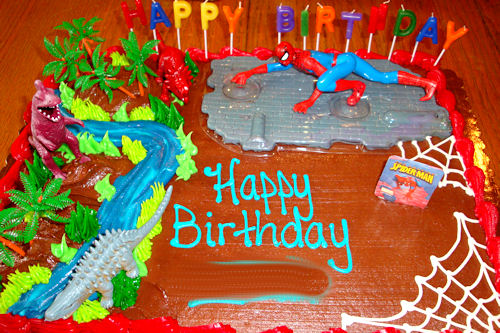 Maybe they were all sugared up from the cake.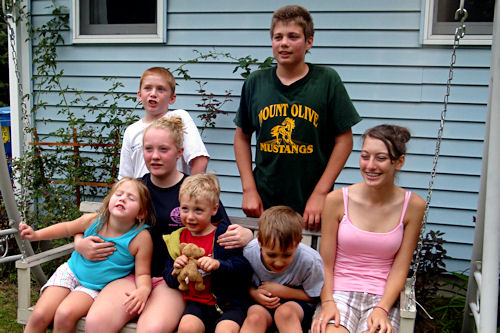 C'mon guys, can't you hold still for just a second?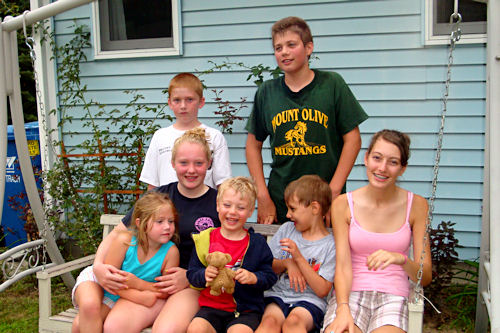 Pleeeeease?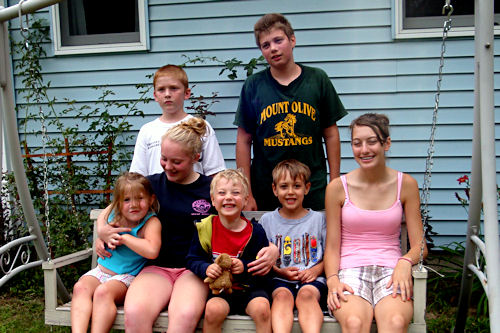 Almost – one more time!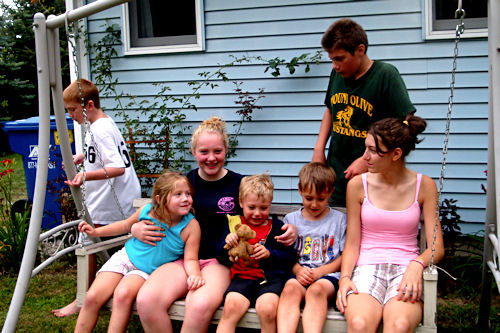 Or not.