My friends and I played Capture the Flag all the time when I was a kid, and now my kids love it too. After Z-Man's birthday celebration the cousins ganged up on their dads and conned them into playing Capture the Flag with them.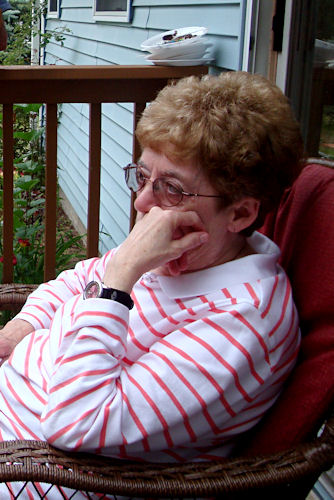 Grandma and I sensibly stayed on the porch to watch the action.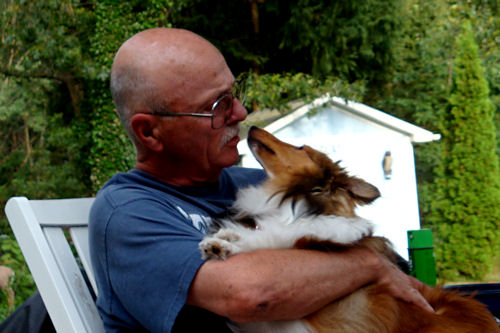 They tried to get Grandpa to join in, but he had his hands full with Benny. The silly pup loves to play with the kids, but doesn't have the sense to stop and rest when he's tired.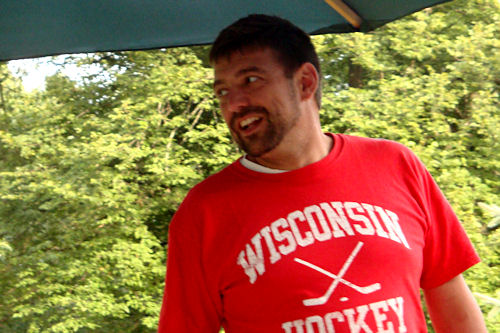 My handsome guy – go get 'em, Honey!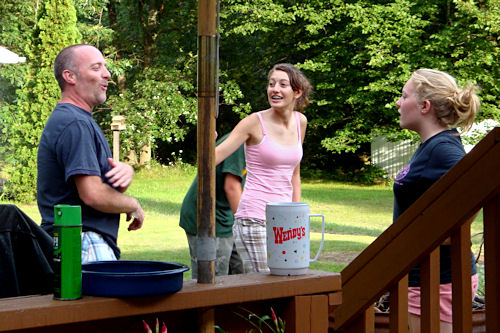 It's Uncle Brian's family vs Teacher's family – that's fair since Z-Man, Little Guy and their cousin J will just end up running around tagging everyone on both teams.
I dunno what Jo-Bear did to the girls, but they don't look too happy. Come on, Jo-Bear; hide that thing already!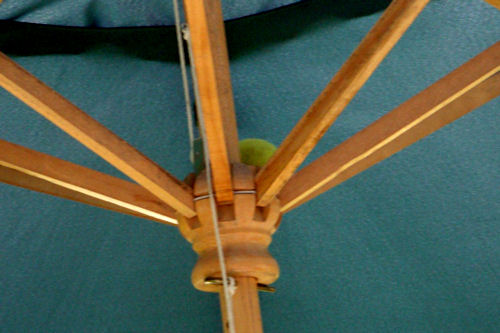 What a great hiding place! I won't tell anyone where it is cuz that would be cheating.
But if I'm offered chocolate all bets are off; it's not considered cheating if you were bribed with chocolate.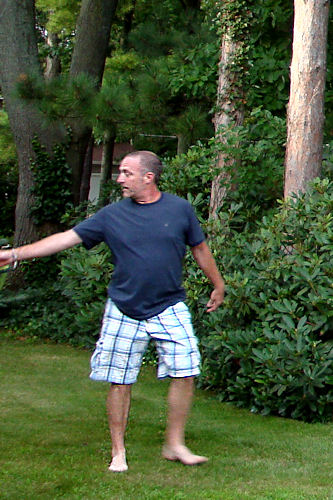 Uncle Brian tells his team to split up and attack from opposite sides.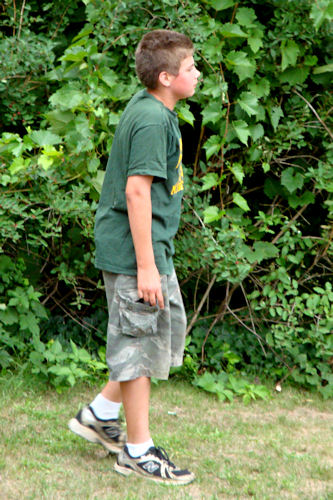 Jo-Bear looks kinda bored defending his team's flag. Don't worry Jo-Bear, things will heat up soon.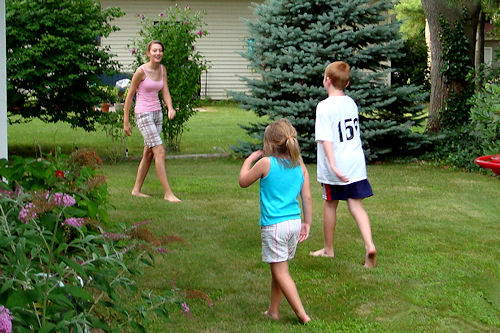 Told ya so; here they come… Run, Angel Face, run!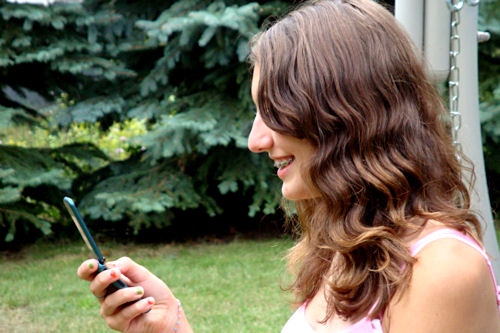 Oh no, they got her – now she's in jail.
Does anyone else think she let herself be caught so she could read her text?
After a long game Uncle Brian's team finally won – congrats, guys!
Who's ready for a cold drink and some more cake?