As you've probably guessed, Uncle Jay and Dee are getting married! The whole family is so happy and excited for them that we're looking forward to the wedding almost more than they are.
Uncle Jay and soon to be "Aunt" Dee are trying to include as many family members as possible, and asked Teacher and I to be attendants. We're thrilled and honored by the invitation – not only because we're so excited about the wedding, but also because it gives us a chance to dress up. Teacher gets to wear a tux – which he looks totally hot in – and I get to wear a bridesmaid dress.
Wait! I know what you're thinking, and it's not like that.
I know, I know – bridesmaid dresses have earned a well-deserved reputation for being U.G.L.Y. and I've seen some that would win awards, but not this time. For the record, I'm not talking about any bridesmaid dresses I wore in friends' weddings; those were pretty at the time, although now I wonder what we were thinking back then – yikes!
As I said, this time is different.
Cupcake Lady isn't a Bridezilla; in fact she's so laid back about everything that it's unbelievable. Instead of picking out a specific dress she asked each of the bridesmaids to go to David's Bridal and pick out our own bridesmaid dress. We could pick any dress, as long as it's full-length and the color "Apple".
How sweet is that?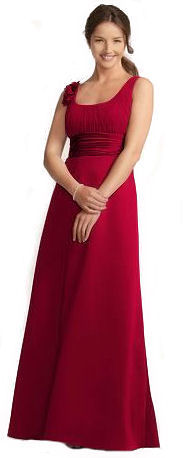 First I tried on this one. I liked it a lot, but it was more expensive than most of the other ones and not on sale so I wasn't sure.

Then I tried on this one. I convinced myself that it would be just fine; it looked pretty good on me, was cheaper AND was on sale. Besides, I was just the bridesmaid so my dress didn't matter so much.
Right?
After I told Teacher I wanted the second one I had to try on the first one again – just to make sure. I'm sure you can guess what happened; I changed my mind.
I felt OK in the second dress, but the first one made me feel beautiful. How can you not get something that makes you feel beautiful?
Right now it's at David's Bridal for alterations, but it should be done next week.
I can't wait to dance with Teacher in this gorgeous dress. Isn't it wedding time YET?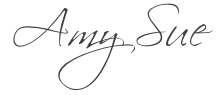 Photo credit: David's Bridal.