Irish Girl has a fattening habit of making dessert on the nights she makes supper. One day she made Oreo Cheesecake Cupcakes – she had to make them in the early afternoon so they'd have time to chill. Z-Man started out helping but was quickly bored so I handed over my camera and photo-taking responsibility. He didn't do half-bad!
Oreo Cheesecake Cupcake Recipe
Photography by Z-Man.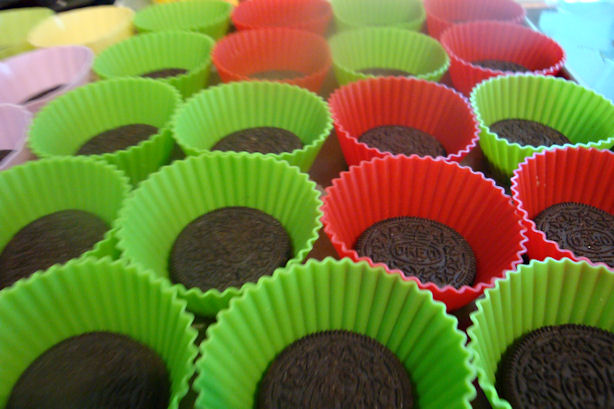 Start by lining cupcake pans with foil cupcake liners, or use silicone cupcake liners that stand up by themselves so you can cover a cookie sheet with them.
Once your liners are ready, place a whole, unbroken Oreo in the bottom of each one. Wait! I know you want to eat the broken Oreos, but be sure to save some for inside the cheesecakes too!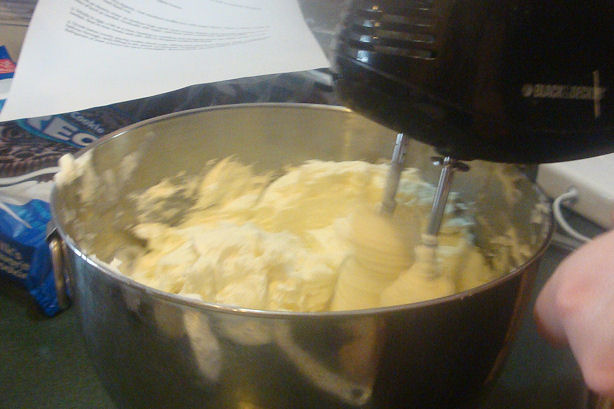 Make sure your cream cheese is room temperature, then beat it with an electric mixer until it's smooth.
Gradually beat in the sugar, making sure it's well-combined and scraping down the sides of the bowl as needed. Then beat in the vanilla.
Did you notice the really cool Black & Decker mixer Irish Girl is using? It was my Christmas gift from Teacher's parents, but Irish Girl and Princess have used it WAY more than I have. Not that I'm complaining; there's sweets in the house that I didn't have to make!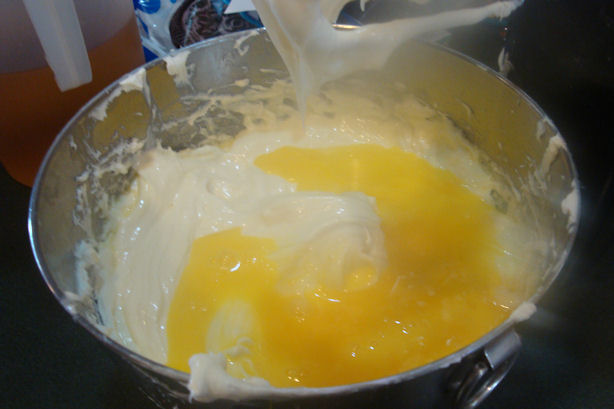 Crack the eggs into a separate bowl and lightly beat them together. Drizzle the eggs slowly into the cream cheese mixture, beating them in fully and continuing to scrape the sides of the bowl as needed.
Beat in the sour cream and salt, and keep scraping the sides of the bowl.
Coarsely chop the remaining Oreos assuming you listened to me and didn't eat them all and stir them into the batter by hand.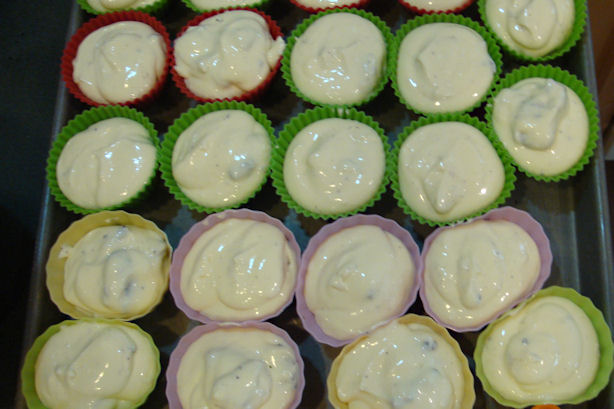 Divide the batter among the cupcake liners; filling them almost all the way to the top.
Bake at 275 degrees for 22 minutes, or until set; rotating the pan halfway through baking time. They'll look really soft but will set up as they cool.
Chill at least 4 hours before serving.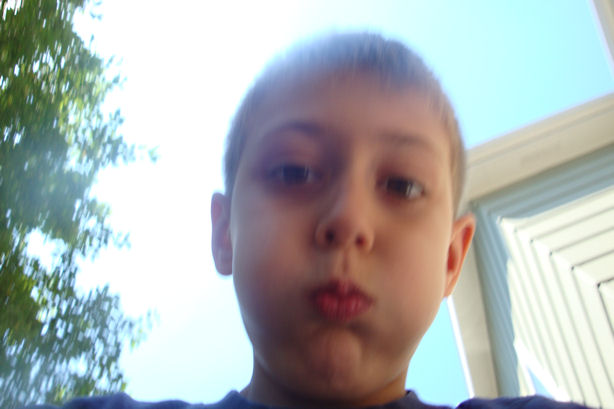 Yup, I said 4 hours kiddo; you've got a loooong time to wait.
If you used liners in cupcake pans, leave the oreo cheesecake cupcakes in the pans until you're ready to eat them.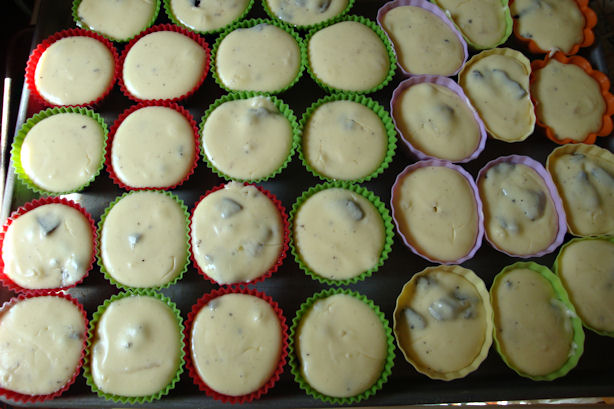 Mmmmm – don't they look good?!
And not fattening at all, right? Please say yes!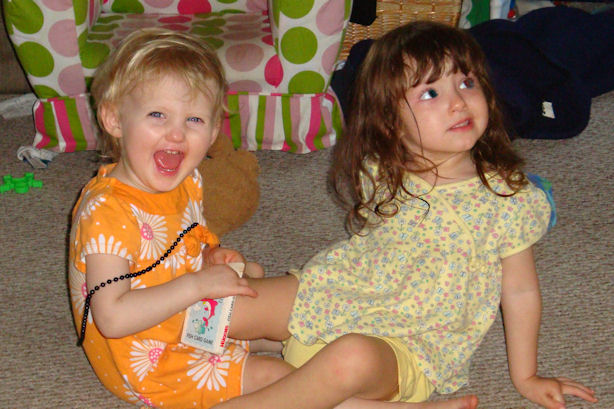 Hey girls, want an Oreo Cheesecake Cupcake?
Nope, not until after Backyardigans.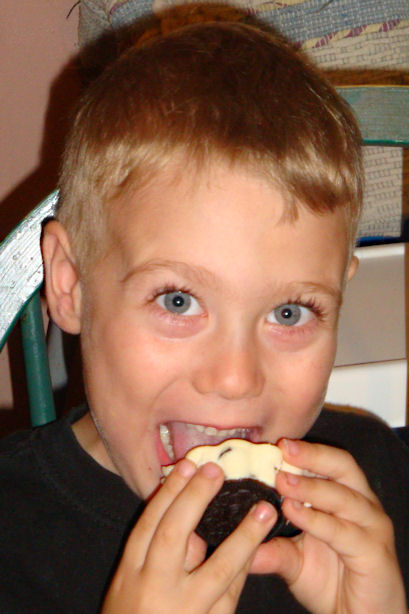 But Little Guy will take one now – yum.
He likes it – hey Mikey Little Guy!
Oreo Cheesecake Cupcake Recipe
From Martha Stewart's Cupcakes
Ingredients:
42 Oreos, or similar cream-filled sandwich cookies; 30 whole and 12 coarsely chopped
2 lbs cream cheese; room temperature
1 C sugar
1 tsp vanilla
4 large eggs; room temperature and lightly beaten
1 C sour cream
Pinch of salt
1. Preheat oven to 275 degrees. Line standard muffin tins with paper or a cookie sheet with silicone liners. Place one whole cookie in the bottom of each cup.
2. With an electric mixer on medium-high speed beat cream cheese until smooth, scraping down sides of bowl as needed. Gradually beat in sugar until well-combined. Beat in vanilla.
3. Drizzle eggs in slowly; beating to combine and scraping sides of bowl. Beat in sour cream and salt. Stir in chopped cookies by hand.
4. Divide batter evenly among cookie-lined cups; filling each almost to the top. Bake, rotating pan halfway through, until set; about 22 minutes. Transfer to wire racks to cool completely. Refrigerate at least 4 hours (up to overnight) before serving. Remove from tins right before serving.
I hope you try these Oreo Cheesecake Cupcakes, and if you do, be sure to drop me a line to tell me what you thought of them!
Happy Cooking and Eating!