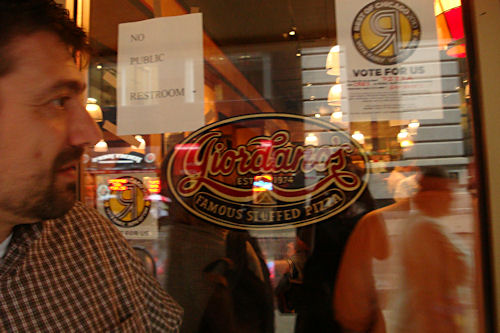 Teacher and I took many trips to Chicago during our college years: field trips to art galleries for his art classes, road trips for Blackhawk games, fraternity formals, etc. We discovered Giordanno's on one of our trips, and it's been a favorite ever since. In fact, when we lived in St. Louis one of Teacher's friends sent us a frozen Giordanno's pizza, packed in dry ice, for our anniversary. No pizza has ever tasted better than that special one did.
Everyone in our group loves the pizza; who wouldn't? I was still full from lunch, but I managed to make it through two pieces. Nom nom nom nom – I hope there's some leftover for tonight at the hotel!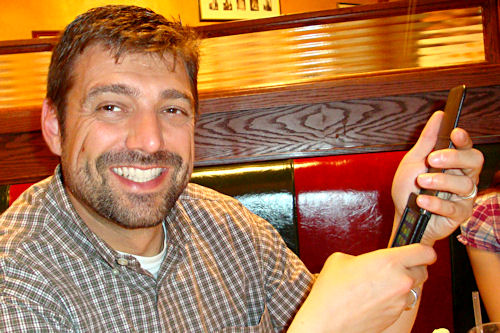 Teacher's checking the time but stops to give me a smile.
Time to go! Look out Navy Pier, here we come!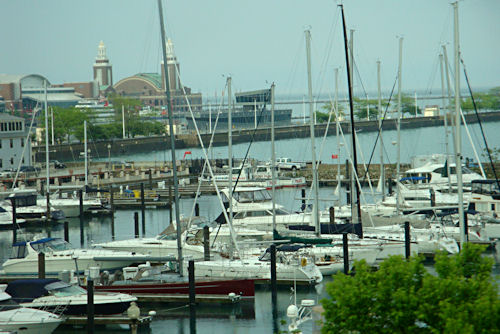 We're getting closer – can you see it in the distance?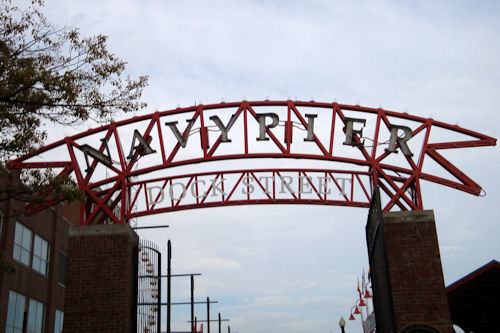 Yippee, we're here!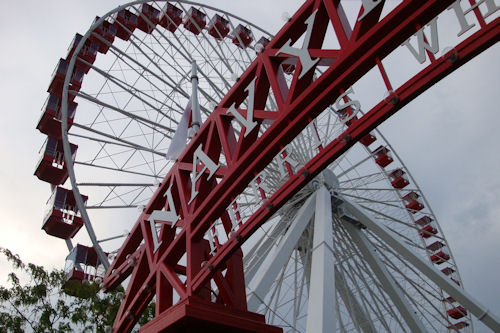 One of the main attractions at Navy Pier is the ginormous Ferris Wheel. It had poured while we were in Giordano's so the Ferris Wheel was temporarily closed for a while. They were just getting it going when we arrived, but we had to wait twenty minutes for it to be ready to ride.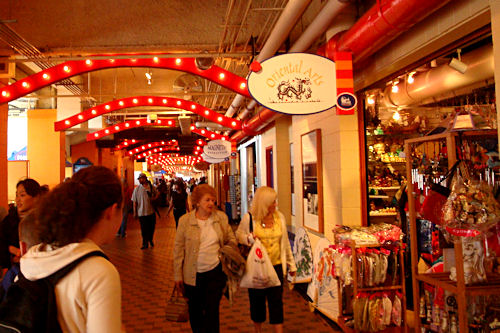 To pass the time we browsed the shops. Several of the kids in our squad are bound and determined to spend a good chunk of change on souvenirs.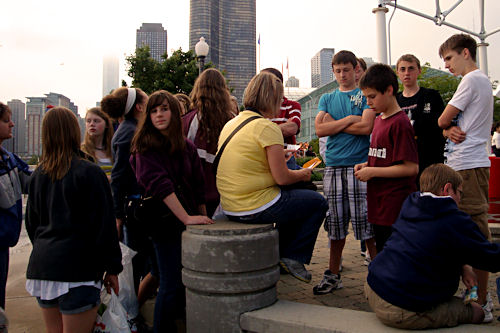 The twenty minutes passed quickly and soon we were all gathered near the base of the Ferris Wheel waiting for our turn.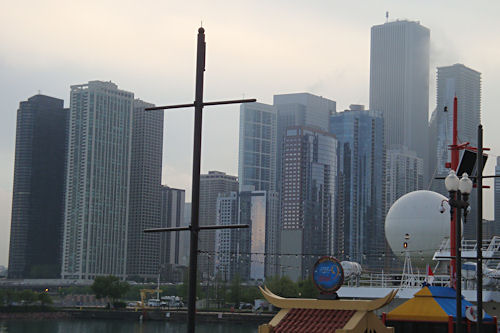 While we waited I snapped a couple of photos. The Chicago skyline is always one of my favorite subjects.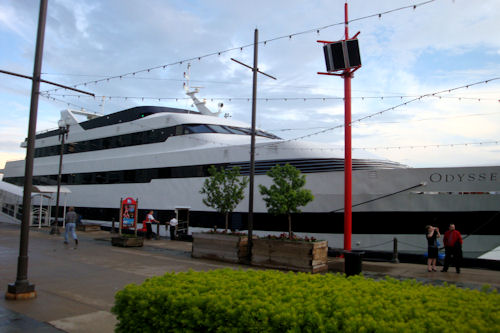 Across from the Ferris Wheel is a boat that's often used for proms or weddings. Teacher and I always enjoy watching prom groups and wedding parties walking around the Pier.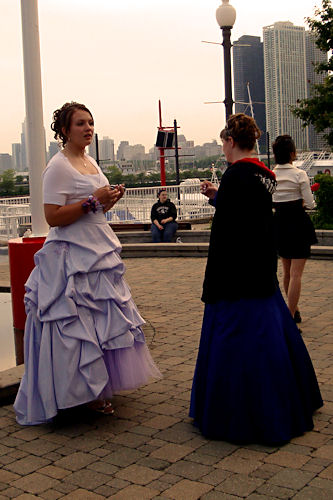 I wonder if these girls are planning to ride the Ferris Wheel too, or if they're just waiting for prom.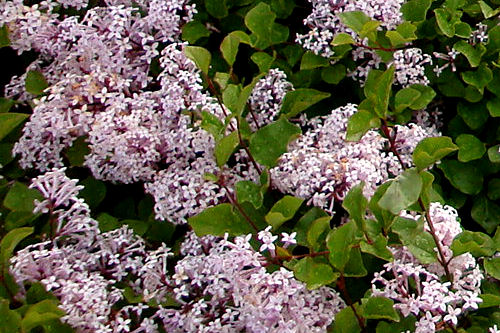 The scent of lilacs fills the air where we're sitting. The walkways are lined with "Miss Kim" lilac bushes – I know this because we have a "Miss Kim" in our front yard. This variety of lilac seems to be especially fragrant; which is one of the reasons I love it so much.
The hot air balloon rides are new this year; I don't remember them from last time we visited Navy Pier. It looks like fun!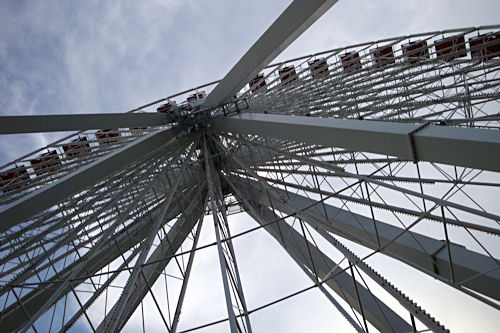 Finally it's our turn to ride! The Ferris Wheel is huge and has a fantastic view from the top.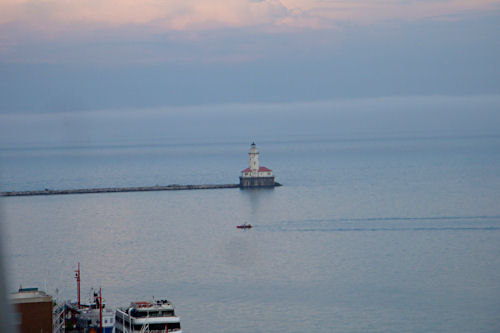 Out in the lake you can see a lighthouse, and often we see huge barges waaaaay off in the distance. There weren't any in sight this year though.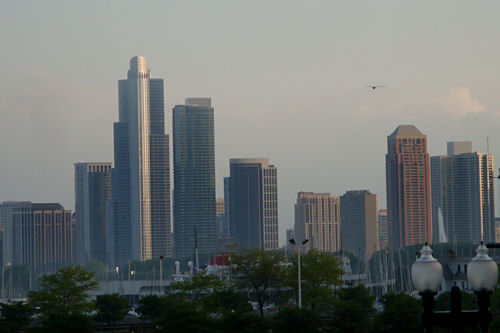 Looking back toward the city, the sun is peeking through the clouds to light up parts of the skyline; it's so pretty. Every time I see the skyline I get a warm fuzzy feeling because I have so many happy memories of being with Teacher in Chicago.
Whee! Look how far up we are! Navy Pier is pretty deserted because of the rain, but if you look closely you can see a little red-shirted man in a blue rectangular sidewalk-sweeper. He's sucking up all the puddles on the sidewalks.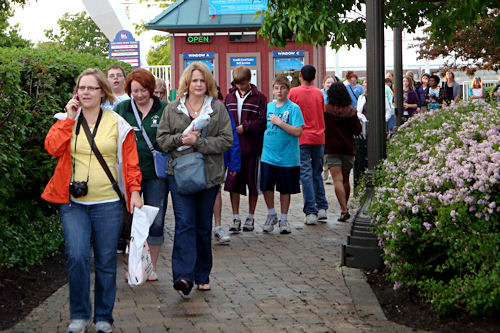 Here comes our group! It must be time to go back to the buses for a quick ride to the John Hancock Tower.
To be continued at the Hancock Tower…