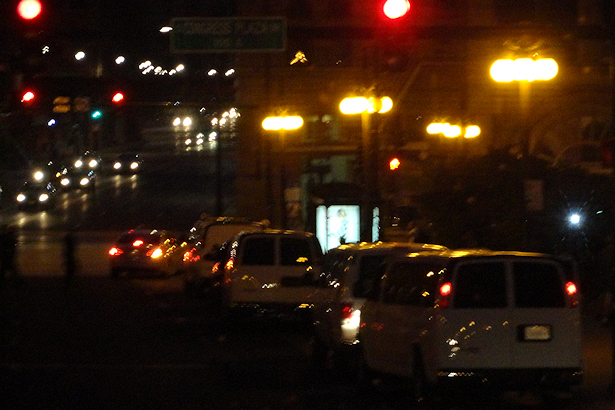 By this time we were all ready for the hotel. Come on traffic – I'm SO ready to get comfortable!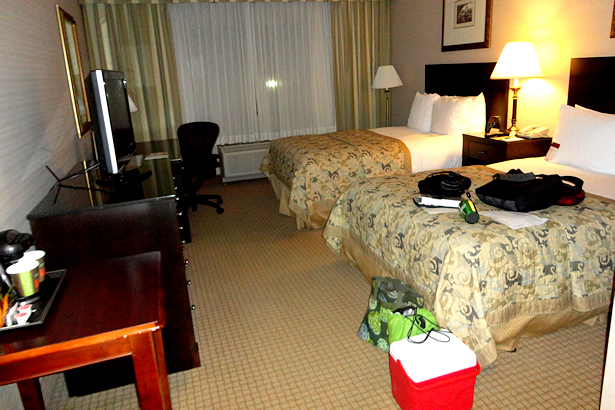 Finally – our hotel room. Time to get comfy, find a snack, then hit the hay; it's been a big day. Tomorrow will be just as busy, and starts early – Ugh!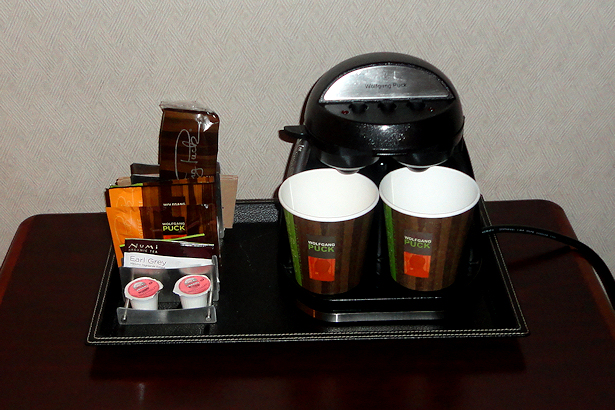 Mmmm… Coffee! You know I'll need that tomorrow morning. With coffee and a chocolate muffin I may survive the morning.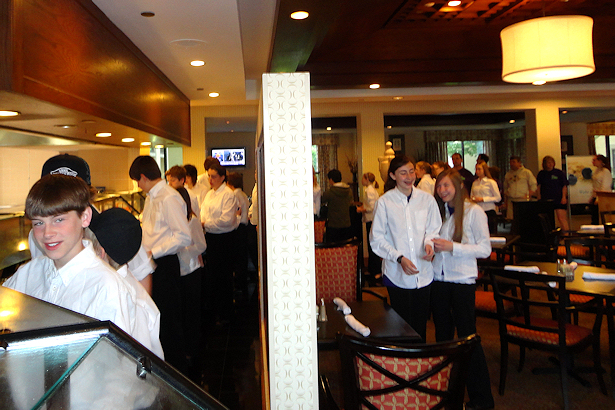 Breakfast time – come and get it kids! Save a chocolate muffin for me, or things will get U.G.L.Y.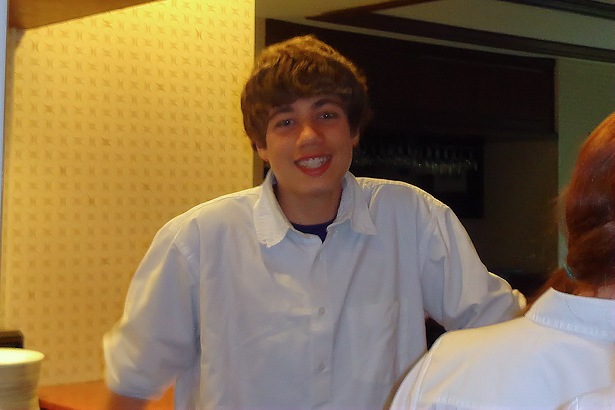 Jo-Bear looks bright-eyed and bushy-tailed this morning. He must get it from his Dad; he certainly doesn't get it from me.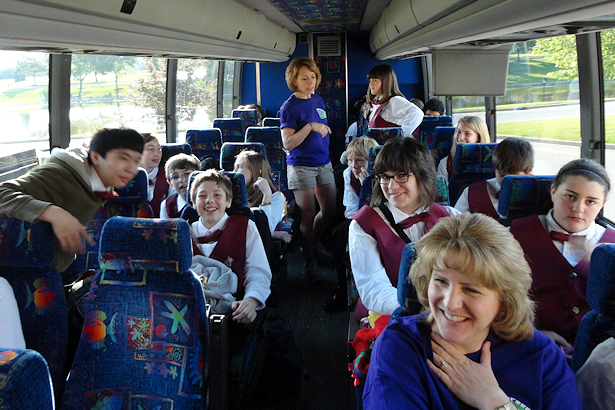 Before long we were back on the bus, headed for our competition. How can these kids be so wide awake so early?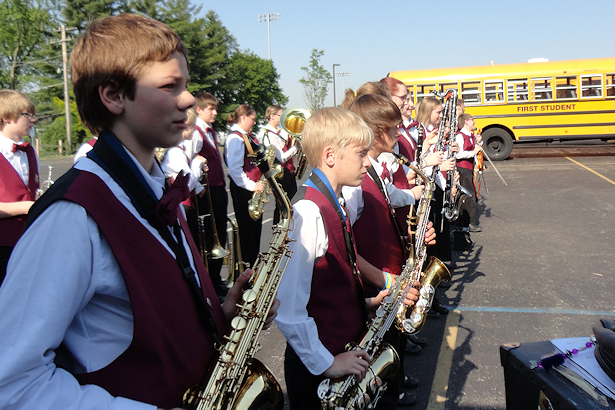 We arrived ahead of schedule and had the kids get their instruments out and wait until we had a plan.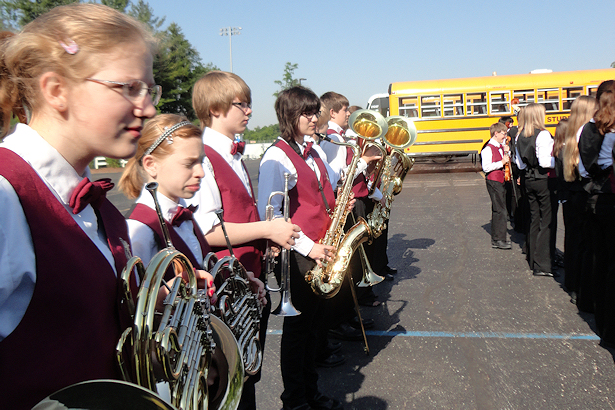 They look pretty sharp considering we never practiced standing at attention. There's the trumpet with summer marching band experience again. Once you've got it, you never lose it!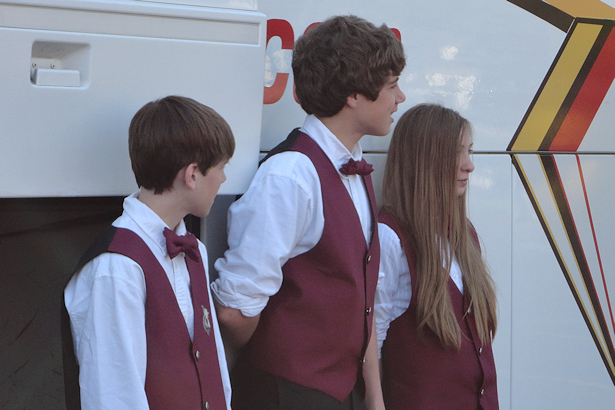 The percussionists are a little lax, but at least they're not tapping on anything… at the moment.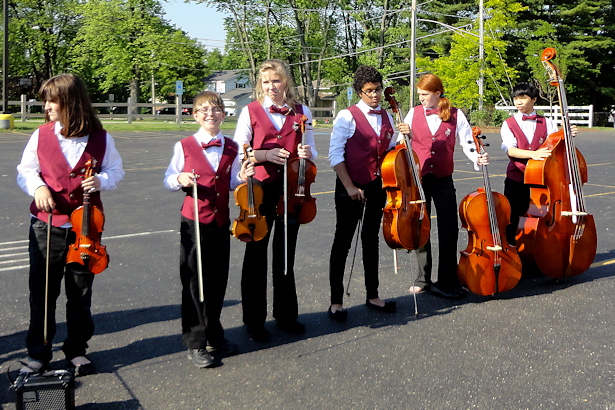 Hi Strings! I feel bad that I don't know them very well. They rehearse Monday nights so I never get a chance to work with them.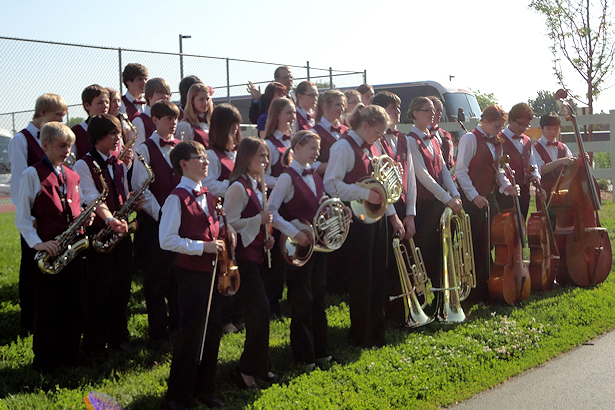 Since we'd arrived so early we decided to take our traditional photo before performing, instead of after like we usually do.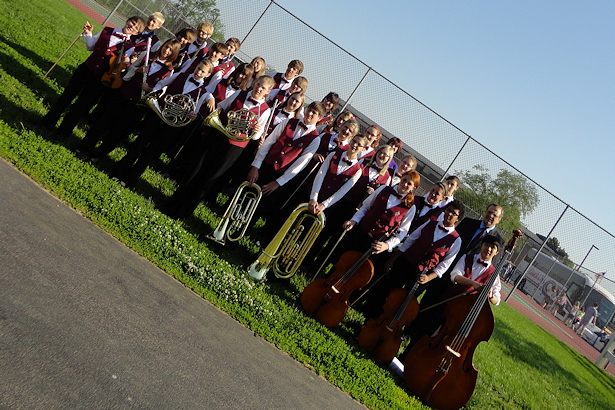 I gave my camera to Teacher so I could be in the photo See me? Look for red hair and a purple shirt waaaaay in the back.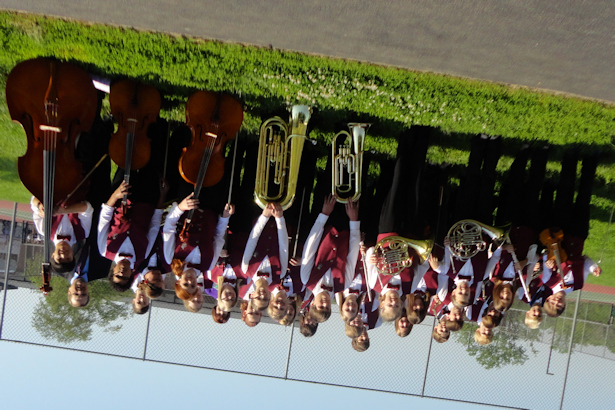 Teacher had lots of fun taking photos… maybe too much fun?
I think this is as good as it's gonna get; it's hard to get so many people to all look good at the same time.
Pretty soon it was time for the Strings to warm up. I took the Band into the auditorium to listen to some of the other groups. We saw an amazing high school band perform, then our Strings played, then it was time for us to warm up. Hoo boy, here we go…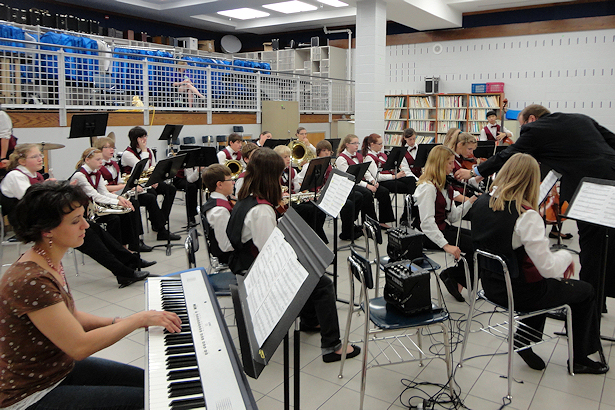 Warm-up time flies by twice as fast as normal time; many years we barely get seated and tune the instruments before we're called to the stage.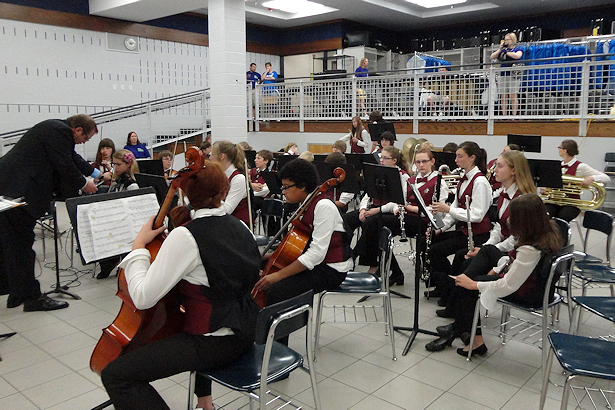 This year we were able to run through each piece once before we had to go. Wish us luck!
The kids played well, but we won't find out the results until the 5:30 Awards Ceremony in Six Flags.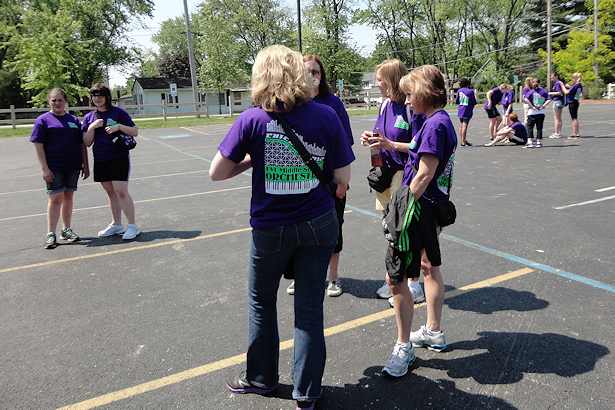 First we had to change clothes, grab some lunch, then get to the park. This year we only had one bus so the girls went first, then the boys. Wanna guess who took longer?!
Come on, boys, I'm hungry!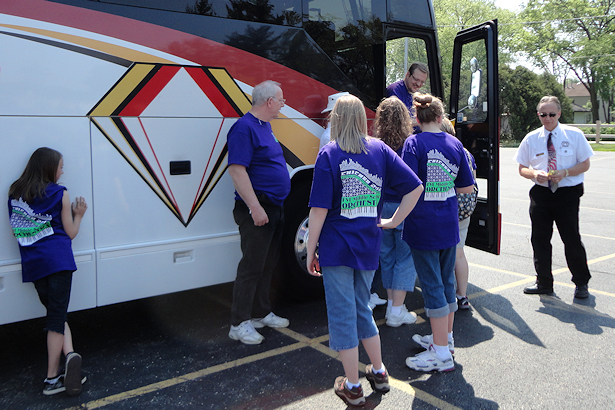 Just as I was about to threaten the boys that I was coming on the bus in two minutes – ready or not – they were done. Whew, just in time!
More to come…